Filters

The nonprofit is the second Oregon-based insurer to receive federal startup assistance – making Oregon the only state so far with two approved co-ops
April 3, 2012 – With support from the federal government, a second consumer owned and operated health plan is on its way to becoming a reality in Oregon and could begin enrolling members by January 2014.
Known as Community Care of Oregon, it received $57 million in grant and loan funding last week from the Centers for Medicare and Medicaid Services.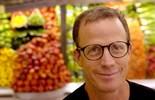 Starting April 18, readers will have to become subscribers to The Lund Report before having their comments published
April 2, 2012 – Since The Lund Report was launched in 2009, we've received a tremendous number of comments about our news articles, and have published the majority of them – often times anonymously.
That's about to change. Starting April 18, people who want to submit comments to The Lund Report will have to become subscribers and tell us their names and email addresses. They can share other information about themselves as well, but that's strictly optional.

Last June the Portland City Council unanimously approved the new benefit joining Multnomah County and San Francisco
April 2, 2012 – None of Portland's city employees or family members have used the city's transgender benefits that were approved by the city council. But that isn't unusual, said Yvonne Deckard, director of human resources, and doesn't mean providing those benefits are without value.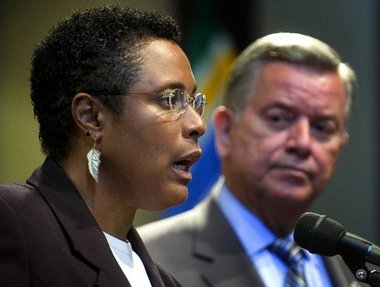 "We didn't anticipate that there would be a large volume of claims, necessarily," she said. "Part of it is just the uniqueness and the small population group that will access that benefit."

Exchange staff expect that getting specific feedback about particular areas of the exchange will help them craft the exchange
April 2, 2012 -- People have until April 13 to submit responses to Oregon's health insurance exchange about the top three things they consider most important when choosing a health plan. The exchange launched this survey to get constructive feedback from the public as it begins developing the website that people will use to purchase coverage in 2014.
The exchange staff hopes the answers will guide them to understand how people search for insurance plans, distinguish plans from one another, and their priorities in choosing a plan. Thus far, 65 people have submitted comments.

Recently the Department of Defense awarded that administrative services contract to UnitedHealth, and the decision is under appeal
April 2, 2012 -- The Regence BlueCross BlueShield plans, which have been responsible for the provider network in their four-state region for 418,000 active duty and retired military members and their families, could lose that contract next April after the Department of Defense awarded the TRICARE west region contract to UnitedHealthcare.

That rate hike will impact small employers starting August 1 who have about 30,000 employees
April 2, 2012 -- Small employers who have coverage through Providence Health Plans will see their rates climb, on average, by 2.2 percent starting August 1. The rate hike will impact about 30,000 people over nine months, and range between 1.88 and 5.4 percent.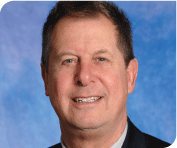 "We're doing all we possibly can to get our rate increases to as low a figure as possible," said Jack Friedman, CEO of Providence Health Plans.

Committee members want to be involved in educating CCOs about community health workers, and continue creating education and training requirements
March 30, 2012—The Non-Traditional Healthcare Workforce Committee, which has been designing standards for community health workers in Oregon, believes it's important to continue its work to oversee the development of that work force. It intends to ask the Oregon Health Policy Board for permission to become a formal advisory body.
"There's a lot more work to do," said Carol Cheney, the committee's facilitator and equity manager in the Oregon Health Authority's Office of Equity and Inclusion.
Health outcomes will improve if people have the opportunity to grow their own fruits and vegetables
March 28, 2012 – City Commissioner Nick Fish's initiative to make another 1,000 garden plots available to Portland residents is going strong. People who participate in this community garden project tend to have healthier diets and no longer have to rely on farm produce for fresh vegetables and fruits.
Currently there are 1,500 gardens in the Portland Community Gardens System, according to Laura Niemi, who coordinates the program for Portland Parks & Recreation. In the past year, five new community gardens were built in Portland.

Discussion is featured as part of Oregon Public Health Week: a Healthier Oregon Begins Today
Pages