A wide-ranging plan would put nurses in hospitals and long-term care facilities while offering incentives.
Image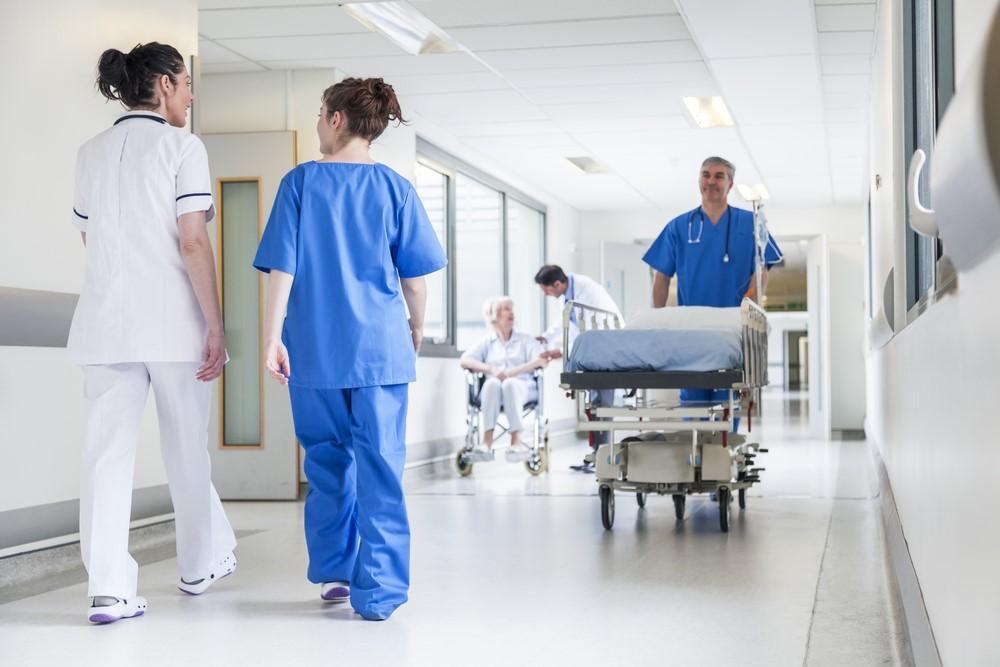 August 19, 2022
State officials are asking to spend $40 million to ease capacity problems at Oregon's hospitals that hurt their finances as well as patient care.
Hundreds of hospital beds in the state are clogged with people who no longer need hospital care, but cannot be discharged because skilled nursing or long-term care facilities lack the staff to accept and care for them.
Officials plan to present the wide-ranging plan to the Legislature's Emergency Board. Among the highlights: Long-term care facilities would get $5,000 for each patient accepted from a hospital, and the state would fund short-term nursing help for hospitals.
The Oregon Health Authority and the Oregon Department of Human Services worked with hospitals' lobbyists on the proposal in recent months as capacity concerns grew: 
Last month, Salem Hospital diverted ambulances for several hours to other hospitals on July 26 when patients arrived without life-threatening needs. 
At around the same time, St. Charles Health System quietly declared a staffing crisis and considered rationing care, as Oregon Public Broadcasting first reported.
Recently, more than 500 patients were ready to be discharged to a lower level of care – like nursing homes or residential care facilities – but hospitals had nowhere to send them. 
Statewide, hospitals have put patients in close to 200 emergency room beds because they have no room elsewhere. 
"This staffing crisis is leading to hospitals and hospital systems not being able to adequately treat all patients and, in some cases, move to crisis care settings due to inability to staff their beds adequately," Oregon Health Authority Director Patrick Allen wrote in the letter.
Available beds have dwindled. In the six-county region that includes the Portland area, and 95% of adult beds outside of intensive care units were occupied on Wednesday, according to Oregon Health Authority data. That means just 90 non-intensive care beds out of 1,827 were available in Clackamas, Clatsop, Columbia, Multnomah, Tillamook and Washington counties.
The Oregon Association of Hospitals & Health Systems, praised the plan. 
"When people have a medical emergency, need an urgent surgery, or need hospitalization to recover from an illness, they rely on hospitals to have space to take them," Becky Hultberg, president and CEO of the OAHHS, said in a statement. "Workforce shortages and the impacts of COVID-19 on hospitals have put that capacity at risk. We asked the state for help to take pressure off the system, especially when it comes to discharging some patients and transferring others to more appropriate levels of care."
The state health authority and human services department on Friday sent lawmakers separate letters, which The Lund Report obtained through a public records request. The requests could go before the Legislature's emergency board in September — a process that allows agencies to tap funding quickly. 
Here's a look at what the state agencies seek.
Oregon Health Authority Funding Request 
The health authority wants permission to spend $9.65 million in general funds – and another $2 million in federal funds to help hospitals and behavioral health facilities. 
Here's a breakdown of where the money would go:
• $6.9 million to provide hospitals with short-term nurse staffing support for beds that serve patients that no longer need hospital-level care. This, in turn, would allow more patients into hospitals.
"These state-provided staff will be hyper-focused on opening additional patient lower level of care space at hospitals," the letter said.
Hospitals would be required to cover 25%  of the nurse staffing costs, meaning that the state and hospitals would spend $8.7 million combined and provide about 50 nurses for six months.
• $1.5 million for facilities that contract with the health authority to provide long-term behavioral health care for patients. These patients are difficult to place, and the payments should enhance capacity at these facilities, the letter said. Federal matching funds would generate another $2 million, giving those providers an extra $3.5 million for a six-month period.
• $750,000 to fund three clinical staff at the Oregon Medical Coordination Center, which coordinates patient transfers between hospitals, especially during emergencies or periods with low resources. Six designated "regional resource hospitals" will get $50,000 to support the center's work. 
• $500,000 for grants to about 350 licensed and indigenous health care interpreters.
The agencies are requesting that the money come from an existing $100 million in special purpose funds that lawmakers approved for unanticipated needs such as higher caseloads.
Department of Human Services Funding Request
The human services department's request focuses on long-term care facilities, in-home care agencies and respite shelters.
In all, the department is requesting nearly $25.8 million in general funds and the authority to spend another $2.8 million in federal funds.
Here's a breakdown of where the money would go:
• $14.9 million for clinical staffing support for long-term care facilities that face a workforce shortage. 
• $4.4 million for respite shelter for people who can move out of skilled-care settings. The move would provide more shelter options for homeless people who no longer need care in a nursing home. Under the proposal, the department would continue to operate shelters in Marion County and Jackson County for a six-month period. Those shelters have served about 165 people combined, most of them referrals from hospitals, the letter said.
• $4.2 million to operate an incentive program for adult foster homes, residential care facilities and nursing facilities that accept individuals who are ready to be discharged from the hospital. Those providers would get an incentive of $5,000 per patient accepted from a hospital. 
• $1.5 million for a relief fund to support facilities on the brink of insolvency or closure. Lawmakers previously gave $2.5 million to that fund, but applications have exceeded the available funds.
• $800,000 to contract with facilities to provide post-acute care to  individuals with complex behavioral health needs.
"To avoid life-threatening hospital bed shortages and make sure people can access the care they need, we must address the current health care staffing crisis," wrote Fariborz Pakseresht, director of the Oregon Department of Human Services, in the letter. "Hospitals and long-term care providers have adapted to the considerable strain placed on them by the pandemic and the associated workforce crisis, but they still face significant capacity challenges even as hospitalizations for COVID-19 have declined."
The Emergency Board could take up the request during Legislative Days from Sept. 21-23, though the board also has the ability to set meetings sooner.
You can reach Ben Botkin at [email protected] or via Twitter @BenBotkin1.