As COVID-19 recedes and federal aid runs out, hospitals shakily try to find their balance in a new world of staffing shortages and rising expense.
Image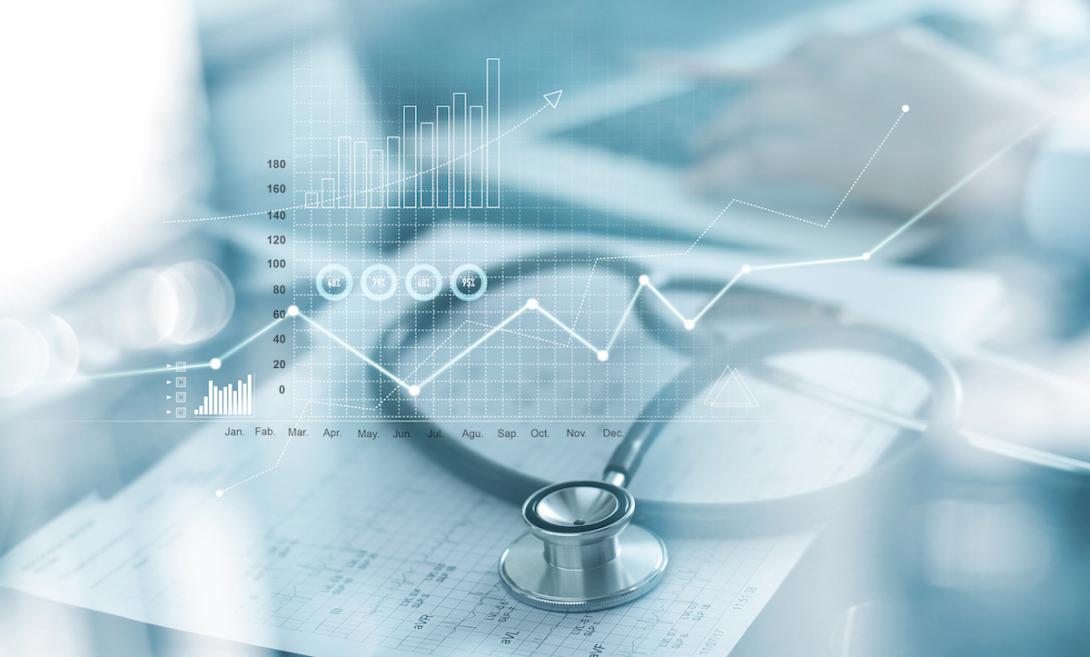 August 9, 2022
Most Oregon hospitals are facing a rough and unfamiliar financial landscape that has their leaders worried. 
They're using up the last of their federal bailout cash, they're spending tens of millions of dollars on costly temporary contract workers, and they continue to face waves of COVID-19 patients.
While problems plaguing hospitals might seem like old news at this point in the pandemic, hospital financial reports for the first quarter of this year show an emerging and novel trend: Treasured large flagship hospitals, which before the pandemic reliably produced big annual profits for their parent systems, have suddenly racked up big operating losses. Driving the losses are skyrocketing labor costs that have outpaced contractually fixed insurance reimbursement rates. No one is sure how or when the problem will abate.
All but two of Oregon's 60-plus hospitals are nonprofits, and their executives are accustomed to having big cash flows from the flagships to cover losses at weaker hospitals and to salt away in reserves.
The St. Charles Health System and its flagship Bend hospital — with its much publicized staffing and capacity shortages — is the most severely impacted so far, but other large hospitals are feeling the crunch. Other financially slammed flagships include Salem Hospital, Providence St. Vincent Medical Center in Portland, PeaceHealth RiverBend Medical Center in Springfield and Asante Rogue Medical Center in Medford. The total red ink for the five during the first quarter of 2022 amounted to $80 million.
All told, 16 among Oregon's 27 biggest regional hospitals reported operating losses totaling $114 million, according to the new data. Contrast that with 2019, the year before the pandemic hit, when the 27 reported total operating profits of $634 million for the year as a whole.
But opinions differ as to whether the first-quarter numbers signal a fundamental shift and a major crisis.
The Oregon Health Authority "recognizes rising personnel expenses are a growing concern for Oregon's hospitals," said Dave Baden, the agency's chief financial officer, in a news release Tuesday. "We hope that with a return to normal staffing some of the expense growth will taper off."
The health authority is monitoring hospitals to ensure that even with the financial losses, "Oregon patients' experience continues to be the same," Baden said.
A Bend Hospital In Crisis
Unceasing grim news regarding the St. Charles Health System is an example of the trend at its most extreme.
To battle $40 million in operating losses so far this year — atop $16 million in losses last year — the four-hospital nonprofit system recently laid off 105 workers, eliminated 76 unfilled jobs, and terminated two of its highest paid executives. To cover operating costs, the system says it has pulled $80 million from its investment portfolio. Amid the job cuts, it briefly declared it was suffering such an acute shortage of registered nurses that it could invoke special emergency staffing procedures — something no other Oregon hospital has done. A month ago, the system announced its CEO would step down from his $1 million-a-year job in order to "recharge." 
St. Charles will lose money for all of 2022 and won't reach break even until the end of next year, the system's new chief financial officer, Matt Swafford, told The Lund Report.
"It took us a couple of years to get here, and it will take a couple of years to get out," he said.
Swafford is confident St. Charles will right itself. The system isn't considering closing any hospitals or merging with larger systems, he said. It holds an investment portfolio of about $760 million and its net worth — assets such as buildings and investments minus liabilities such as debt — is $828 million, its latest financial report shows.
But using reserves to cover operations — rather than for major capital projects such as added beds or equipment — was a hard choice. "We can't do that forever," Swafford said. "Once you have spent that, it is very difficult to get it back. … You are eating into the financial ability (to) meet a community's growth."
Even as St. Charles has struggled, other Oregon hospital systems such as Legacy Health  seem to have skated through the pandemic.
Portland-based Legacy's five hospitals all reported operating profits for the first quarter of 2022. Legacy reported a $31 million overall operating profit on revenues of $2.6 billion for the fiscal year ended March 31, off a bit from the $42 million profit on operating revenues of $2.3 billion the prior fiscal year. The system has a $1.3 billion investment portfolio.
Legacy declined to answer questions from The Lund Report.
"Overall, hospitals have had steady growth for the last 10 years with the exception of the past two quarters. We don't yet know if this is a temporary blip or a more permanent trend," said Liz Gharst, a spokesperson for the Oregon Health Authority, which regulates hospitals.
The severity of the problem differs from hospital to hospital, Gharst noted. "Each hospital has its own financial situation. Any given quarter, some hospitals are doing better financially than others, and some may have adequate reserves to cover increased expenses."
A Complex Problem
The statewide situation is complex not only because the degree of financial hardship varies from hospital to hospital, but also because of the confusing jumble of factors driving the problem. There's disagreement about root causes or key fixes.
Most people do agree, however, that the pandemic helped trigger the financial squeeze, and that a shortage of registered nurses and other front-line workers is keeping hospitals off balance.
With the pandemic's onset, hospitals postponed profitable elective surgeries and then faced staffing shortages as burned-out employees retired or quit to take jobs in non-acute settings. Hospitals have had to pay steep premiums for temporary contract health care workers, many from other states. Oregon hospitals are still boarding as many as 500 recovering COVID patients and others a day for whom there is no space at rehab centers, said Becky Hultberg, CEO of the Oregon Association of Hospitals and Health Systems, the hospitals' trade group. Insurers often don't reimburse hospitals adequately for those boarded patients, Hultberg said.
"This is a patient care crisis, but freeing up that capacity would also help stabilize hospital finances," she said.
Medicaid and Medicare set hospital reimbursement rates annually, and hospital commercial insurance contracts can run for as long as three years, Swafford said. Those fixed reimbursements aren't enough to cover the abrupt ballooning of labor costs, he said.
But training more staff so hospitals can wean themselves off temporary contract workers takes time.
"In the long term we need to look at structural solutions to address things like post-acute capacity and staffing," Hultberg said.
Also up in the air is the question of how soon, or whether, hospitals will resume the revenue generating pre-COVID levels of elective surgeries that involve hospital stays and other use of hospital facilities. There's a trend toward increased ambulatory surgeries at independent facilities that don't require hospital stays, Swafford noted.
Dipping Into Reserves
The pandemic's financial pressure has put increased focus on the billions of dollars in reserves accumulated by Oregon hospital systems.
Hagins said it's appropriate for hospitals to use these reserves now. 
Providence Health and Services, while suffering losses, is financially solid, backstopped by an investment portfolio of $10.8 billion, down just a tad from $11 billion a year earlier. PeaceHealth's portfolio of investments and cash dropped to $2.7 billion, from $3.1 billion a year earlier, in part an effect of stock market declines.
And Salem Health — a system comprising Salem Hospital, one small rural hospital and a group of clinics — has an investment portfolio of about $1 billion. "That's absurd," Hagins said. That's enough money to run Salem Hospital for a year, she said.
But Salem Health officials have a different perspective.
The system suffered a $14 million operating loss in the first quarter of 2022, on top of a $10 million loss in the two preceding quarters, according to the system's latest filings. The value of the system's investment portfolio dropped $56 million in the first quarter due to the stock market sag, the filing shows.
So Salem Health sees its financial situation as nerve-wracking.
"Salem Health has not yet dipped into our investment savings," spokeswoman Lisa Wood said. " We've been able to utilize a line of credit to cover short-term cash needs. However, the current trends are not sustainable and we will likely have to pull down from our investment savings later this fall."
The system hasn't laid off staff or executives. Wood said Salem Health has been at capacity since last summer and needs all the workers it can get. But that means spending more on traveler nurses even as insurance reimbursement rates don't keep up with those increases, Wood said.
"In the near-term, we must continue to pay market rate for contract labor to secure resources to continue to provide for the increasing demand for care in our community. In short, what it costs to provide care to our community is far greater than what we are getting reimbursed," she said.
"The financial forecast is bleak," Wood added. The system had an operating loss in May and expects the same for June, she said
Boosting The Workforce
Labor union leaders said contract negotiations or state legislation are needed to force hospitals to permanently improve their front-line staffing by making jobs more attractive and mandating staffing levels.
Hospital administrations for years have failed to focus on front-line staff and instead poured cash into investment reserves, these leaders said.
Hospitals are short, not only of registered nurses, but also of lower-level workers such as equipment technicians, nursing assistants and workers who draw blood for lab tests, said Felisa Hagins, political director of Service Employees International Union Local 49, which represents 13,000 of these lower-grade workers at hospitals around the state.
"Understaffing preceded the pandemic and the pandemic exacerbated the staffing problems," Hagins told The Lund Report.
The stress of hospital work and the danger of contracting COVID diminished the appeal of hospital work, she said. Hospitals offer relatively low pay and meager benefits for many of these crucial jobs, she said, and she doesn't expect hospitals to voluntarily improve that.
"I don't often see employers stepping forward and giving workers things they haven't asked for," she said.
Anne Tan Piazza, executive director of the Oregon Nurses Association, which represents nurses at more than 50 hospitals and other facilities, said her group will seek state legislation or use contract negotiations to press hospitals to staff up.
High Labor Costs In Oregon
Swafford said his research shows that hospital labor costs are unusually high in Oregon. Hospitals systems operating in the state are spending much more of their revenues on pay and benefits, including temporary contract workers, compared to large nationwide systems, he said.
At many Oregon hospitals, total personnel costs now consume 60-70% of operating revenues, compared to about 50% of operating revenues at some big multi-state chains, Swafford said. At Salem Health, personnel costs in the first quarter of this year equaled 67% of operating revenues, he said.
That contrasts with, for example, Providence St. Joseph Health, a Wasington-based seven-state hospital, health care and insurance system with eight hospitals in Oregon. At Providence, pay and benefits, including for contract workers, stands at 53% of operating revenues, Providence's report for the first quarter of 2022 shows. And that's up from a year ago. In the report, Providence said that in addition to paying for more contract workers and for more overtime for employees, it spent $220 million to "reward, retain and recruit top talent."
"Key components include recognition bonuses for caregivers; sign-on and referral bonuses to accelerate 
hiring; and increases in base pay for lower-paid positions," Providence wrote in the report.
All those costs pushed Providence into the red. For the first quarter of 2022, Providence reported an operating loss of $510 million on operating revenue of $6.3 billion, compared to an operating profit of $232 million on revenue of $6 billion in the year-earlier quarter.
Salaries and benefits, including contract workers, were up more than 10% quarter over quarter, it said.
The problem lies not only with temporary contract labor, some say. Hultberg said Oregon typically ranks in the top five states nationally for nursing salaries, "so it would make sense that labor costs as a percent of overall expenses are higher" in the state.
Tan Piazza rejects any notion that the wages of staff nurses are driving the problem — although she does point a finger at the cost of temporary contract labor.
In some units in hospitals where nurses are represented by the nurses union, 30% or more of the staff are traveler nurses, she said.
The reason those contract workers are needed: The stress and exhaustion of hospital nursing work during COVID has prompted an exodus, with workers moving into other less demanding health care settings, Tan Piazza said.
"This is a stress call that we must pay attention to," she said.
No Alarm At PeaceHealth
Even among hospital executives, however, a few quarters of operating losses can be met with calm, especially at systems with large investment reserves.
Vancouver, Wash.-based PeaceHealth, a three state hospital system with four hospitals in Oregon, racked up $340 million in operating losses in the nine months ended March 31, according to its latest disclosures filed earlier this year, compared to $279 million in operating profits for the same period a year earlier.
PeaceHealth's RiverBend hospital in Springfield, one of its cash mainstays, reported a $661,000 operating loss for the first quarter of this year, compared to an $80 million operating profit for 2019, and $102 million profit for 2018.
But in the latest financial report, PeaceHealth executives did not sound any alarms.
"Given PeaceHealth's current cash position and degree of financial leverage, PeaceHealth is well positioned to make the investments in health care that it deems necessary and prudent to serve its communities and still fulfill its stewardship responsibilities to all its stakeholders, including its credit providers," hospital leaders wrote. PeaceHealth did not respond to questions from The Lund Report.
You can reach Christian Wihtol at [email protected].