Regence BlueShield Loses $10.2 Million while Mark Ganz Takes Home a 22.6 Percent Salary Increase
The CEO and president of Cambia Health Solutions earned $1.6 million from Regence plans in Oregon and Washington, while Utah and Idaho refused to disclose his compensation
May 16, 2012 -- Mark Ganz, president and CEO of Cambia Health Solutions took home one of the biggest paychecks in the Pacific Northwest, after he earned $1,565,029 in salary and benefits from Oregon and Washington.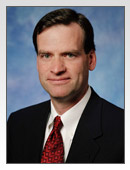 In Oregon, Ganz received a modest increase of 2.5 percent, increasing his total to $647,959, which made him the third-highest paid executive in Oregon. In Washington, he earned $917,070, a jump of 22.6 percent from last year.
Ganz also receives a salary from the Regence plans in Idaho and Utah, however those states do not disclose the financial compensation of insurance executives.
In Regence's four state-region (Oregon, Washington, Idaho and Utah), it has witnessed a phenomenal drop in membership since 2007 when the health insurer boasted of having 2,504,664 members. At the end of last year, those totals had dropped to 1,464,432, representing a 41.6 percentage loss.
Among the large health plans in Washington, Regence BlueShield lost the most members in 2011– 64,370 – representing a 9.7 percent drop from 2010 and a 32.8 percent drop from 2007 – and ended the year with 599,849 members. In 2002, Regence had more than 1 million members in Washington.
Regence's net income also plunged downward, ending in the red after losing $10.2 million at year's end. That amount represents a 120 percent decrease from the $51.3 million that Regence had produced in 2010.
Seattle Times reporter Carol M. Ostrom noted that Regence factored in investment income and the sale of a building it owned in Seattle for $51 million as part of its total assets after its surplus rose by nearly 4 percent, from $956 million to $994 million.
Meanwhile, Ganz wasn't the only executive earning a higher salary from Regence last year. Its new president, Jared Short who earlier had been group executive vice president of health insurance services, saw his compensation package reach $546,881 in Oregon, a 138 percent jump from 2009. Short did not report a salary in Washington state to its insurance division.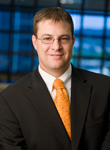 Other Regence executives also took home handsome salaries last year. Kerry Barnett, group executive vice president of corporate services, saw his compensation package soar by 22.4 percent in Oregon and Washington, bringing home $614,805 at year's end.
Meanwhile, Murphy J. Hensley, with Regence Blue Shield of Washington received a raise of $94,000, earning $564,000.
Premera BlueCross Leads Washington

Premera BlueCross is now the number one insurer in Washington, having 674,246 members, and was the only insurer among the top three to witness a membership gain of 20 percent last year. Group Health Cooperative holds third place after falling to a five-year low overall of 356,656 members in 2011, down from 402,011 in 2007.
As in 2010, Group Health spent the highest percentage of its insurance premiums on medical expenses, known as the medical-loss ratio – 92.8 percent – edging second place Regence by 7 percent as that organization's ratio was at 85.5 percent. Premera ranked last among the three insurers at 83.6 percent.
Prescription drugs accounted for a combined $789.5 million in spending, Regence accounted for the highest spending -- $287.7 million. Premera Blue Cross only spent 3.4 percent more – $239.9 million total -- despite its 20.2 percent enrollment jump from 2010 to 2011.
The three major commercial insurers spent $5.9 billion on hospital and medical expenses in 2011, up 3 percent from 2010.
Premera Blue Cross spent $2.1 billion in that category, a 5.6 percent increase from the $1.99 billion spent in 2010, explained in part by enrollment gains. Group Health added 5.4 percent for a total of $1.87 billion up from $1.77 billion in 2010 despite its steady enrollment.
Regence BlueShield spent $1.89 billion in the course of the year on hospital and medical expenses. The insurer saved 1.9 percent, likely as a result of its membership decline, as its hospital and medical expenses went down from $1.92 billion in 2010.
Administrative Expenses Topple $473 Million
In Washington state, administrative expenses accounted for $473.7 million in 2011 among the three major insurers, down from $523.9 million in 2010. Regence spent $212.9 million – 45 percent -- of the total but did cut expenses by $35.2 million during the year. Premera --$135.4 million – and Group Health -- $125.4 million – also lowered their expenses in this category.
Given Premera's financial success last year, it should come as no surprise that executives were rewarded in the pocketbook as well. President and CEO Herbert Barlow was the highest paid executive in Washington State at $3,463,800, an increase of 59 percent compared to 2010. Premera paid three executives over $1 million in 2011, including secretary Yoram Milo -- $1,374,179-- and treasurer Kent Marquardt -- $1,231,741—who received raises of 47 and 44 percent, respectively.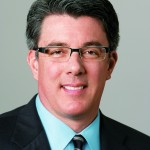 Scott Armstrong, president and CEO of Group Health joined the millionaires club after a one year hiatus in 2010. Last year Armstrong took home $1,266,239, up 38 percent from his $915,475 total last year. In 2009, Armstrong was the second-highest paid executive in Washington with $1,605,493. Other salary increases of note included Robert O'Brien, executive vice president of health plan administration, who raked in $776,949 in 2011, an increase of 20 percent from 2010. Richard Magnuson, executive vice president and CFO cashed in with a 24 percent increase and earned $653,001.
Health Insurance Executive Salaries
What follows is a look at the salaries of the leading health plan executives in Oregon during 2011. This information was obtained from financial records filed with the Oregon Insurance Division.
| | | | | | |
| --- | --- | --- | --- | --- | --- |
| Oregon Executives | Company | 2010 Compensation | 2011 Compensation | Percent Change |   |
| Susan Hennessey, Vice President Performance Enhancement | Kaiser Foundation Health Plan | $653,387 | $785,564 | 20.2% |   |
| Mark Ganz, CEO/President, Cambia Health Solutions | Regence BlueCross BlueShield of Oregon | $632,404 | $647,959 | 2.5% |   |
| Jack Friedman, CEO | Providence Health Plan | $679,013 | $589,144 | -13.2% |   |
| Kenneth Provencher, President/CEO | PacificSource Health Plans | $440,020 | $532,807 | 21.1% |   |
| Majd Fowzi El-Azma, President/CEO | LifeWise Health Plan of Oregon | $404,870 | $498,132 | 23.0% |   |
| Chris Ellertson, President/CEO | Health Net Plan of Oregon | $274,828 | $319,225 | 16.2% |   |
| William Ten Pas, President | ODS Health Plan/Oregon Dental Service | $248,334 | $228,266 | -8.1% |   |
|   |   |   |   |   |   |
| Washington Executives | Company | 2010 Compensation | 2011 Compensation | Percent Change |   |
| Herbert Barlow, President/CEO | Premera Blue Cross | $2,175,125 | $3,463,800 | 59.2% |   |
| Scott Armstrong, President/CEO | Group Health Cooperative | $915,475 | $1,266,239 | 38.3% |   |
| Mark Ganz, Regence President/CEO | Regence BlueShield | $748,140 | $917,070 | 22.6% |   |
Kaiser Foundation Health Plan
In the past year, Susan Hennessy, vice president, took home $785,564, a $132,177 increase from 2010. 42 percent –approximately $333,000 – came from a deferment of 'several years' of supplemental retirement and other compensation, according to Kaiser spokesman Dan Field as reported by the Oregon Business Journal.
Regional President Andrew McCulloch earned $731,643 in total compensation, down 11 percent from 2010 when he made over $821,709. Despite the cut, McCulloch was still Oregon's highest paid CEO/president in the health insurance field.
George Halvorson, director, chairman, and CEO of Kaiser does not receive a salary but earned $341,601 in bonuses and other compensation, a decrease of 11.1 percent -- $42,828 -- from last year.
Despite a 16.4 percent drop in net income and a 28 percent fall in net investment gains from 2010 to 2011, Kaiser had the two highest paid executives among Oregon's seven major health insurers.
Providence Health Plans

CEO Jack Friedman took one of the most significant pay cuts of any of the seven CEOs, as his pay decreased 13 percent from $679,013 in 2010 to $589,144 in 2011.
Interestingly enough, the pay decrease comes off the heels of a prosperous 2011 for the insurance company. Providence experienced a 26 percent increase in net income and a 5 percent increase in net investment gains during that same time period.
Other Providence executives did receive raises such as Alison Schrupp, COO, who earned $318,297 an increase of 14 percent. CFO Michael White took home 19 percent more in 2011 for a total compensation package of $314,862.
PacificSource Health Plan
2011 was a good year financially for PacificSource as well. The organization was able to grow its membership by 5 percent from almost 193,842 to nearly 203,677. A result of the increase was a rise in net income of 34 percent to $10.9 million, and PacificSource also witnessed a boost in its capital and surplus by 10.1 percent to $125.7 million.
PacificSource's top executives experienced financial gains as a result. CEO Ken Provencher brought in nearly $532,807 in 2011, a 21.1 percent increase from $440,020 by 2010. Peter Davidson, executive vice president and CFO earned $381,870, for an increase of 4.8 percent, while COO Sujata Sanghvi saw her compensation climb by 7.2 percent to reach $369,823.
Business analyst Ruth Baumann arguably benefitted the most during 2011. Over the course of the year, she took home $363,577 in 2011, an increase of 226.3 percent in 2010.
ODS Health Plan
Similar to PacificSource and Providence, 2011 was kind to ODS as well. Overall, its net income jumped 63.7 to $5.9 million, and the health plan was among three insurers to see an increase in net investment gains over the year, surging 394 percent from $2 million in the red to almost $3.4 million in the black in 2011.
CEO Robert Gootee had the most significant pay slash of any CEO in 2011, with a decrease of 20.7 percent to $425,880, down from $537,341 in 2010. President William Ten Pas also took a financial hit—down 8.1 percent to $228,266. Not everyone lost money at ODS, however. Thomas Bikales, the organization's secretary, took home a pay raise of 23.8 percent earning $131,227 in 2011. These salaries reflect both ODS Health Plan and Oregon Dental Service filings with the Oregon Insurance Division.
Lifewise Health Plan of Oregon
In the past year, LifeWise's net income took a surge from the red. At the end of the 2010, the organization was facing a deficit of over $4.1 million. However last year, the organization reversed its fortunes and gained a whopping 202 percent and ended 2011 with $4.2 million in net income.
President and CEO Majd El-Azma was paid accordingly, as he scored an increase of 23 percent in compensation--$93,262-- from last year bringing home $498,132. The organization's second-highest paid executive, vice president David Lechner, witnessed an 11.2 percent decline from $217,875 to $193,500 at year's end.
Health Net of Oregon
Two out of seven executives in HealthNet received pay increases of $123,000 or more in the past year. Vice president of provider network management, Julie Ceballos, witnessed an income surge of 136.7 percent--$178,391—and had earned $308,861 the prior year. Kevin Meier, sales director took home $232,357 which was a 113.2 percent spike--$123,397-- from 2010.
The pay was consistent with a healthier financial year than in 2010. At $21.5 million, HealthNet experienced a 29 percent -- $4.8 million -- increase in net income over the year and a $9 million increase since 2007. The organization increased its net investment gains in 2011 by 33.2 percent to $4.3 million.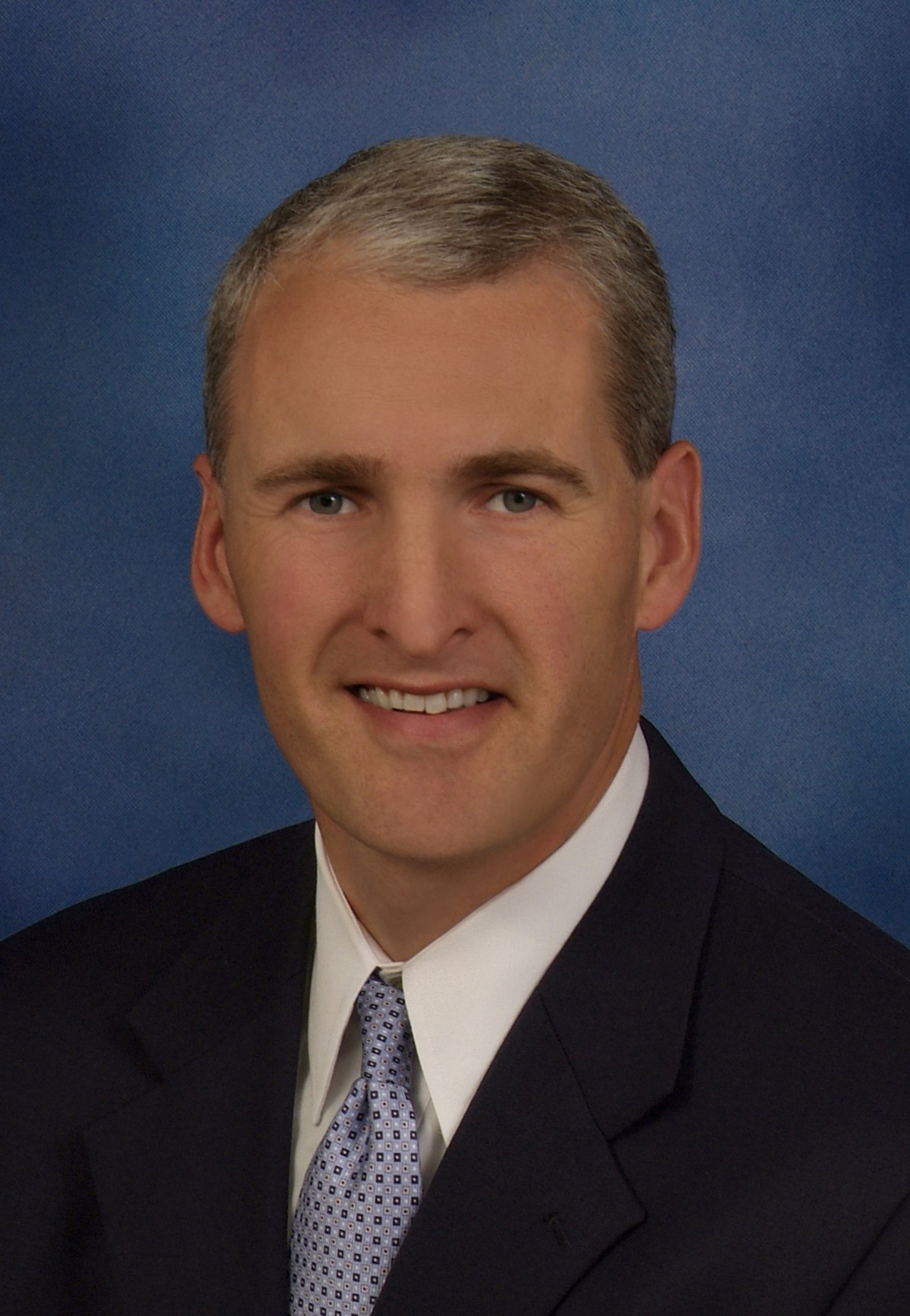 Health Net's President and CEO Chris Ellertson made the least amount of any executive with a similar title, but did receive a double-digit pay raise. Ellertson took in $319,225 last year, an increase of 16.2 percent-- $44,397-- from 2010.
To look at all the salaries of Oregon and Washington insurance executives and also the compensation paid to insurance company board members, see these links:
Washington Itemized Executive Pay

Washington and Oregon Insurance Board Members Pay