From the state's addiction crisis to a public option, here's how top contenders would address health care issues if elected.
Image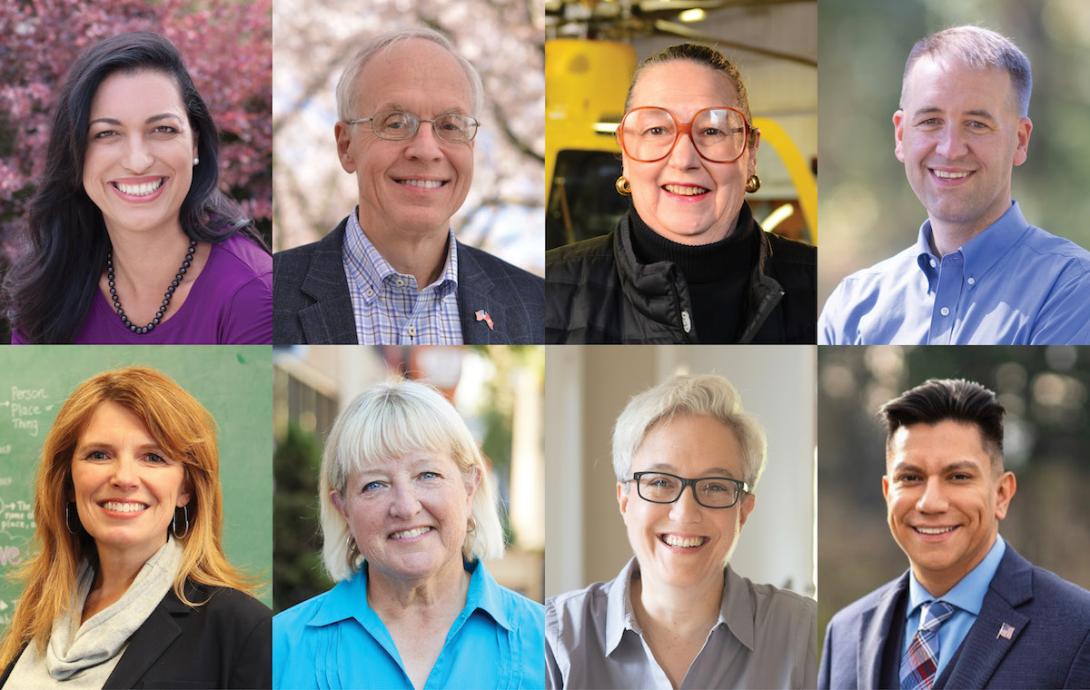 April 23, 2022
Oregon's next governor will inherit a health care system that faces historic challenges — and a rare opportunity to make systemic changes.  
When Gov. Kate Brown exits, the new governor will take the helm of a state with a battered health care system still recovering from the COVID-19 pandemic. The two-year pandemic pushed equity and access to health care to the front of the public arena, as people of color and low-income residents suffered disproportionately from COVID-19. 
Now, the work to reshape Oregon's health care system for a post-pandemic future is just starting, putting the next governor at the focal point of the task. Voters in the May 17 primary will pick a Republican and Democratic nominee to square off against Betsy Johnson, who is running as an unaffiliated candidate, in the November election. 
Oregon faces a reckoning as the state grapples with how to advance a health care system that is more nimble and accessible to everyone, from Ontario to Medford. The old way of doing business has proven to be no longer enough to provide access to underserved communities and reach people. The pandemic made clear that the state had to work much more closely with community organizations to vaccinate hard-to-reach groups.
Health care access is a key issue. State officials are in the early stages of designing a so-called "bridge plan" that would provide health care to the working poor who make too much to qualify for the Oregon Health Plan, which serves about 1.4 million people. The proposal would help some of the estimated 300,000 people expected to lose Oregon Health Plan coverage when a special rule adopted for the federal public health emergency ends.
At the same time, health care providers struggle to recruit and retain nurses and other workers. Exhausted health care workers have headed for the exit doors. Others retired early. 
Oregon's behavioral health system is particularly strained as policymakers and lawmakers look for ways to boost access to care. Oregon consistently ranks among the bottom in states nationwide in access to behavioral health care.
Even with money, struggles continue. Oregon lawmakers put $1 billion in 2021 toward historic investments in the behavioral health system, including more residential facilities, incentives for workers and peer support programs. But the Oregon Health Authority has struggled to get the money out the door efficiently, drawing criticism nearly a year later.
The troubles don't stop there. Oregon has failed to distribute $276 million to providers as voters were promised with their passage of Ballot Measure 110, which decriminalized low-level drug possession and provided funds for addiction programs.
In their responses to The Lund Report, candidates agree on the challenges: access, workforce shortages and a behavioral health crisis, among them. Yet they have different priorities, such as focusing on preventative care, pushing for the elimination of the provision in Ballot Measure 110 legalizing hard drugs and boosting the pay for the health care workforce.
Here's a look at the candidates' perspectives on health care issues:
Democratic Candidates:
Republican Candidates:
Unaffiliated Candidates:
In a crowded race for Oregon governor, The Lund Report selected candidates for participation based on two criteria: The size of their war chests and their social media numbers. Candidates had to meet a minimum threshold of $400,000 raised this year or at least 10,000 followers on any social media platform. Three candidates, Democrat George Carrillo and Republicans Stan Pulliam and Kerry McQuisten, failed to meet the fundraising requirement but demonstrated larger online followings than all the other candidates in the race. While Carrillo participated in our survey, Pulliam and McQuisten did not. Republican Bob Tiernan was the only other candidate to decline our invitation. 
---
Nick Budnick and Emily Green contributed to this report.