The Republican candidate for Oregon governor says she'll focus on patients over industry and prioritize rural health care.
Image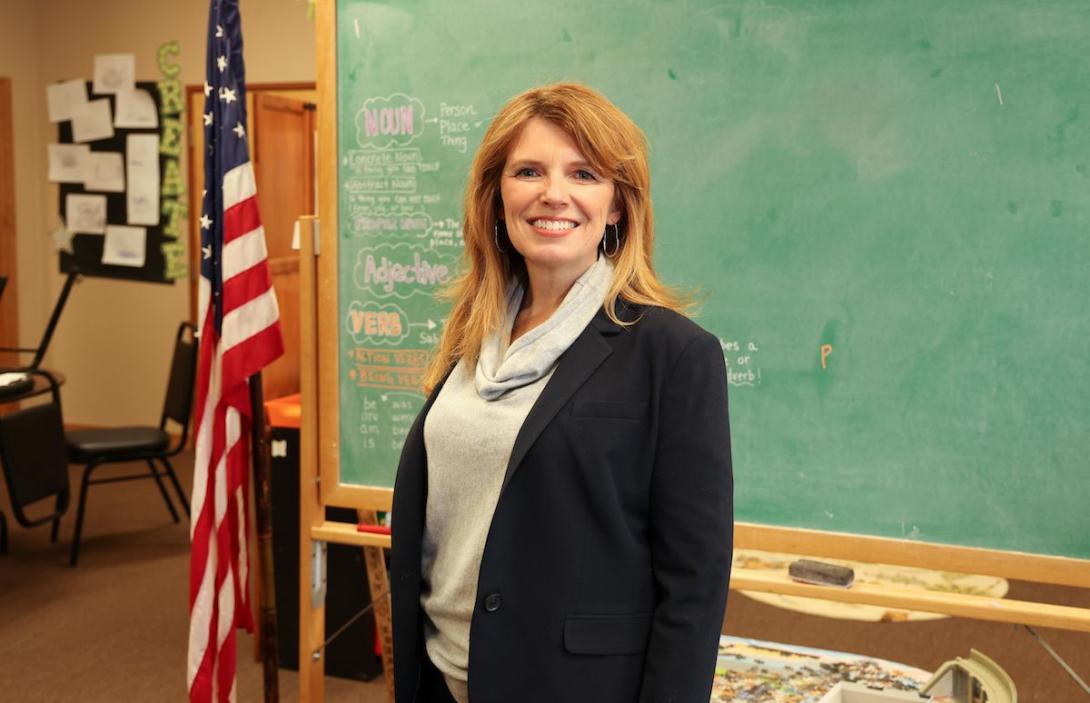 April 23, 2022
As Oregon continues to contend with the pandemic, health care workforce shortages, and the impending loss of Oregon Health Plan coverage for hundreds of thousands of people, the state's next governor will have no shortage of health care crises to tackle. 
The Lund Report reached out to top contenders in the 2022 gubernatorial race to see how they'd address the state's most pressing problems related to health care. Here's how Republican candidate Christine Drazan replied to our questions:
What specific policy would you pursue to improve health care for Oregonians?
I served as a member of the House Health Care Committee, and what I can tell you from that experience is that the conversations about health care in this state are focused far too much on systems and not on serving Oregonians. Lawmakers have spent so much time obsessing over how to further regulate the industry that many mom-and-pop doctors' offices are feeling pressure to sell their practice or get out of the business altogether. In the end, it's the patients that lose in that situation. I will lead by putting the focus back on patients and on how to provide them with care that is affordable and accessible. That should always be our first priority.
Oregon is simultaneously in the midst of addiction and behavioral health system crises. What is your plan for ensuring Oregonians have access to treatment when they need it?
Oregon ranks among the worst states in the nation for access to addiction and behavioral health supports. We're talking about a crisis that is destroying lives and greatly contributing to the number of Oregonians we see living in our streets. It has to end. In the short term, we need to recruit providers from out of state to join our ranks on an emergency and temporary basis. If that means suspending some of the licensing and red tape that can delay their ability to provide care, as governor, I would be prepared to do that. In the long term, we need to make sure our addiction and mental health professionals have the funding they need to meet the demand for services and that we value and compensate these professionals for the important work they do on behalf of our state.
What does Oregon need to do to rebuild its public health system — and strengthen it — to address disparities and improve equity?
Too often, access to health care is dependent on what zip code you live in. The quality, affordability and availability of care is not the same in Klamath County, where I grew up, as it is in the metro area. It's not uncommon for rural residents to drive more than 100 miles round trip just to access care — and to add to it, they often pay more for it. That does not sit well with me. I will lead by investing in rural health care so that people living in these communities are not stuck continuing to pay more for less.
Additionally, I think we need more accountability for outcomes in our health care system as a whole. We are spending more money than ever before, yet nobody is asking what our return on investment is. I'm not all convinced that our record investments are leading to improved outcomes. As governor, I will demand transparency, assess existing policies based on their effectiveness, and reform the system where appropriate to better serve patients.
About 300,000 people must exit the Oregon Health Plan over the coming year because their incomes exceed the threshold, and Oregon is in the early stages of developing a bridge plan to cover a fraction of them — the working poor who make up to twice the poverty level. Do you agree with those who say Oregon needs a more ambitious "public option" plan covering people with incomes four times the poverty level?
I have always supported access to affordable health care for all Oregonians. It's true, too many families right now are stuck in the middle of not being eligible for assistance while also not earning enough income to afford a health care plan that meets their needs. I've heard countless stories of Oregonians who have and pay for health insurance that can't access care because the deductibles on their plans are just too high. I support innovation in health care delivery, in the products and care we provide, and in the insurance marketplace. Right now, the system is leaving some Oregonians behind. I will expand on Oregon's history of health care innovation by helping ensure that more Oregonians have access to affordable, quality health care. I'm confident that we can come up with a market-based solution to better meet the needs of our population.
Oregon's public health response to the pandemic has been criticized from different perspectives. What is your take on what worked well and what didn't?
Gov. Kate Brown's administration should have led with facts, not fear. Her administration should have respected Oregonians and their right to determine the best approach for themselves and their family when it comes to responding to the virus and in making personal medical decisions. I would engage in a transparent and open dialogue with Oregonians about where we are at, why their state government is responding in a certain way, and reject heavy-handed mandates.
Gov. Brown made the wrong call when she went all in for vaccine mandates, for mask mandates, and in her fear-based rhetoric, which did more to erode public trust in the state's response than it helped. Her administration was also too rigid, inconsistent in responding to the latest science, and sloppy and overly bureaucratic in the rollout of testing and vaccines.
View responses from other leading gubernatorial candidates in Oregon's 2022 election here.