However, PacificSource and ODS reported the strongest membership growth, while Regence barely grew and Kaiser lost members 
March 7, 2013
March 7, 2013 -- Was 2012 the year of the health insurance upstart? While Oregon's two largest plans either shed members (in the case of Kaiser Permanente) or barely grew (Regence BlueCross BlueShield), two smaller companies made strong inroads within the market, according to annual reports released in the past week by the National Association of Insurance Commissioners.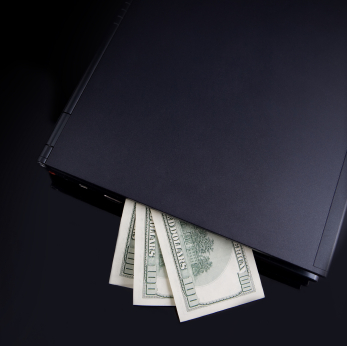 Regence and Kaiser continue to each outweigh any other plan in the state by more than a quarter million covered lives. But PacificSource Health Plans appears willing to post financial losses to woo customers away from the competition. Reporting a 2012 net loss of $25.9 million – about $60 per person covered – PacificSource grew enrollment by 10.2 percent, or more than 20,000 people. Much smaller ODS Health Plans, meanwhile, managed to stay profitable while attracting 11,185 new members, a 17.6 percent climb.
The information Oregon health insurers are required to submit each year is not complete. It only includes information about traditionally underwritten insurance plans. Many large employers are self-insured, including the state of Oregon – which covers 127,000 employees and their dependents – and also including big businesses like Nike and Intel.
Each document is an insurer's self-report on how it did in the year before, and sometimes the information doesn't seem to add up. LifeWise Health Plan of Oregon, for example, reported spending only $695 on legal expenses in all of 2012 -- what might seem like an abnormally low fee, considering that LifeWise hired law firm K&L Gates LLP to sue Regence sister company LifeMap in April last year.
But the LifeMap litigation involved more than just LifeWise's Oregon health plan, said Deana Strunk, spokeswoman, so legal fees would have been recorded at a higher corporate level – not on the Oregon plan's annual report. "The amounts listed in the report are payments to outside legal counsel for various other projects unrelated to the LifeMap litigation." (The lawsuit was voluntarily dismissed when both parties came to an agreement outside of court.)
Despite their shortcomings, these annual reports provide the best publicly available snapshot of health insurance companies in Oregon.
Among the details revealed by Oregon's largest seven health insurers in their 2012 filings:
Not all Oregon insurers paid lobbyists – but the four that did collectively put $588,480 toward influencing legislators. Regence paid $277,639 for lobbying activities; Kaiser paid $135,242; ODS paid $97,375; and PacificSource paid $78,224. These totals don't include spending by parent companies.

Regence BlueCross BlueShield of Oregon and its parent company, Cambia Health Solutions, are looking to sell downtown Portland real estate. In December, they hired a broker to sell 100 S.W. Market St. –worth $49.5 million according to Multnomah County estimates – and another building described as being located at 1621 S.W. First Ave. (no such structure is registered in Multnomah County property records, but the address maps to the same location as the Market Street building).

Costs associated with state insurance pools nearly halved Kaiser's profits. The nonprofit reported $19.7 million in insurance pool expenses.

Every major insurer is financially sound, with each far exceeding state requirements for capital reserves.
Filings also show that profit margins in the insurance industry remain razor thin. With $2.9 million in 2012 revenue, Kaiser's margin was a mere 0.77 percent. Regence, Health Net and ODS all reported margins of between 2 percent and 3 percent. In addition to PacificSource, LifeWise also reported a net loss for the year.
The most profitable health plan in the state was Providence, which posted a net income of $49.8 million after taking in $1.06 billion in revenue. Providence reported spending $936.5 million on hospital and healthcare in 2012. It was also the most profitable insurer in the state in 2011, with a 6.6 percent margin.
As of December 30, 2012, here's how the state's seven largest health insurers ranked:
Oregon's largest health insurers (click the links to see each insurers' report to the NAIC):
The Lund Report obtained this financial data from the filings reported to the National Association of Insurance Commissioners and will report on the executive compensation paid to insurance executives when the Oregon Insurance Division releases that information.
FOR MORE INFORMATION
To review the financial data from the insurance companies in Oregon click here.