Health care professionals called on lawmakers to fund low-cost measures to protect residents.
Image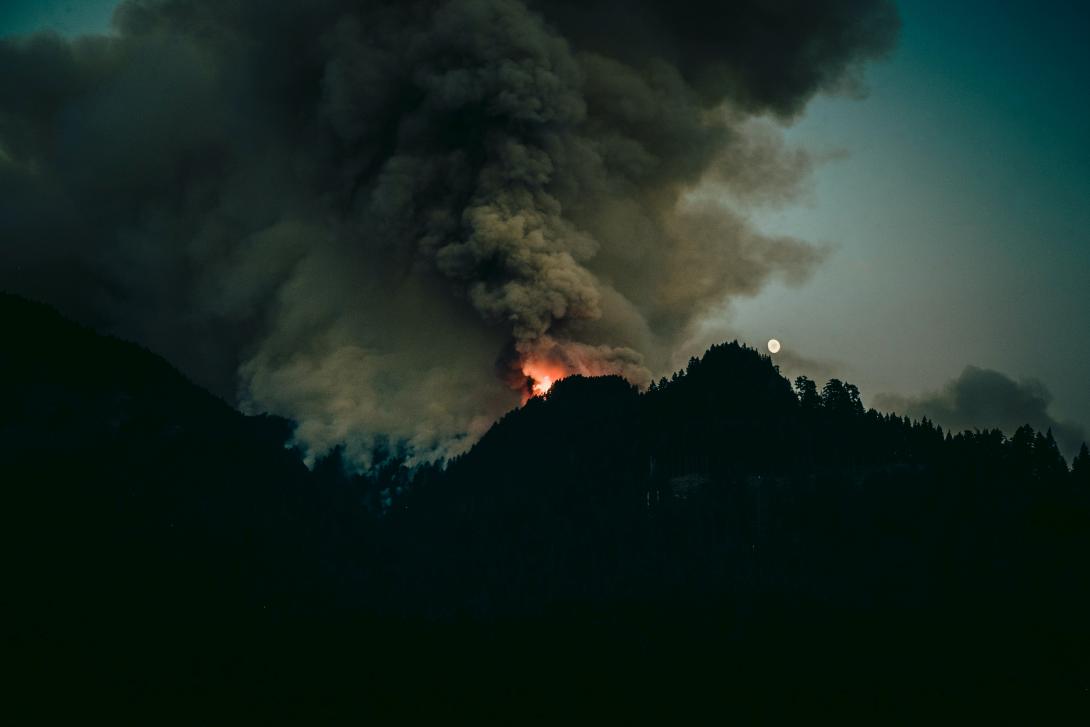 June 1, 2020
With wildfire season approaching, emergency planners urged Oregonians in rural areas to be prepared while health care professionals called on lawmakers to fund low-cost measures to protect residents.
On Monday, Oregon's Office of Emergency Management asked residents in areas where wildfires are prevalent to prepare two-week emergency kits in the event they have to leave. The agency also issued a reminder about evacuation orders. Level 1 is precautionary, Level 2 is a warning to get supplies ready to leave and Level 3 is an order to leave immediately:
But besides residents preparing, health care officials want Gov. Kate Brown and lawmakers to take precautions to prepare the state. In a letter sent last month, nearly 100 physicians, nurses and other medical professionals in Oregon wrote to Gov. Kate Brown and top lawmakers, urging them to spend money on some low-cost solutions to protect people from smoke-filled air. Doing so now is especially important, the letter said, because the wildfire season could aggravate symptoms of anyone suffering from COVID-19, a respiratory disease.
"The pandemic has created a situation where smoke and fine particulate matter could greatly increase the risk of serious illness and death in our state," the letter said. "Relatively small investments now could help reduce those impacts and better prepare Oregonians to weather future fire and smoke seasons." 
The health care professionals called on state officials to:
Expand public education to reduce health impacts from smoke. 
Provide financial assistance for advanced air filtration systems. 
Establish smoke shelters in communities across the state. 
Provide financial assistance and technical resources to help at-risk communities harden their homes and maintain defensible space. 
The letter was followed by another from four of Oregon's U.S. representatives -- Greg Walden, Peter DeFazio, Earl Blumenauer and Suzanne Bonamici -- late last month to the U.S. Forest Service chief, asking for details on the agency's preparations for the wildfire season during the pandemic.
"The impacts of the COVID-19 pandemic, combined with high levels of drought throughout the West, will create unprecedented wildland firefighting challenges in the Pacific Northwest, making the 2020 wildfire season potentially one of the most dangerous seasons to date," the letter said. "Beyond the basic need to ensure the protection of communities, critical infrastructure and firefighter safety, we recognize that the COVID-19 pandemic is placing additional and unprecedented demands upon agencies that provide essential public services."
The bipartisan group of lawmakers -- Walden is a Republican and the rest are Democrats -- asked for information about the agency's plans to coordinate with federal, state and local officials, limit transmission and exposure to the virus among firefighters and reduce hazardous fuels in the forest and continue with management. 
You can reach Lynne Terry at [email protected] or on Twitter @LynnePDX.