The same organizations that created an Eastern Oregon CCO eight years ago will offer a supplemental Medicare Advantage plan for seniors.
Image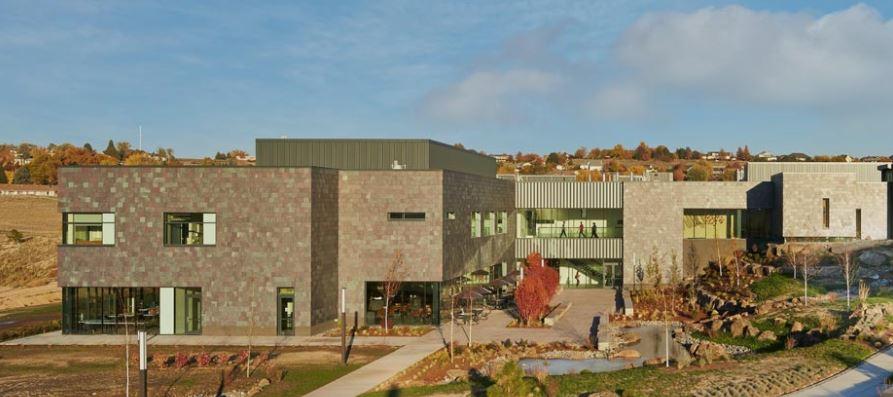 August 31, 2020
In 2012, Eastern Oregon health care and hospital executives launched a coordinated care organization to help Oregon Health Plan patients access Medicaid benefits.
Now the same organizations are banding together to give seniors on Medicare another option.
Portland-based Moda Health Plan and an array of regional health systems and health care nonprofits have founded Summit Health, a new Medicare Advantage plan serving Medicare-eligible residents across the eastern Oregon region.
While traditional Medicare plans provide basic medical and hospital coverage to residents aged 65 and older, advantage plans typically bundle additional benefits like prescription drug coverage.
Although Medicare recipients can get care from any provider who takes Medicare plans, Medicare Advantage plans usually require patients to find providers in the plan's network. But those providers can include dental, vision, hearing and other specialists that often aren't covered by Medicare, often with lower out-of-pocket-costs than the traditional plans.
The idea behind Summit Health is to give eastern Oregon seniors coverage options beyond traditional Medicare, said Sean Jessup, vice president of medicaid services for Moda, and CEO of both the Eastern Oregon Coordinated Care Organization and the newly formed Summit Health. Its launch follows nearly three years of behind-the-scenes planning.
"There really haven't been a lot of Medicare Advantage companies willing to offer a product in Eastern Oregon, just because of the nature of the service area," Jessup told The Lund Report. "One goal of Summit is to keep care local and provide options, so members don't have to travel as much."
Twelve companies currently offer Medicare Advantage plans in Oregon. They include national providers like Aetna and Humana, as well as the state's major commercial insurers, including Kaiser Permanente, Regence BlueCross BlueShield of Oregon, Providence Health Plan and Moda.
But three are locally managed health care plans designed to give more options to underserved parts of the state: AllCare Advantage, set up by the AllCare Health Coordinated Care Organization in southern Oregon; ATRIO Health Plans, serving southern Oregon as well as Marion and Polk counties; and Samaritan Advantage Health plan, set up by Corvallis-based Samaritan Health Services for Benton, Lincoln and Linn counties. 
Medicare Advantage plans through Summit will be available to Medicare-eligible residents in Umatilla, Malheur, Union, Baker, Morrow, Lake, Grant, Harney, Wallowa, Gilliam, Sherman, and Wheeler counties, the same ones served by the Eastern Oregon Coordinated Care Organization, which has more than 55,000 members.
Residents in most of the participating counties had access to just one or two of those Medicare Advantage plans this year, according to an Oregon Health Authority list. Residents in larger Oregon counties can access up to nine of the plans.
Summit officials say about 50,000 residents across the 12 counties will be eligible for the plans, which will be available in the next Medicare open enrollment period on Oct. 15. Coverage would start in January.
Participating providers in Summit plans include Moda and health systems Catholic Health Initiatives St. Anthony Hospital in Pendleton, Good Shepherd Health Care System in Hermiston, La Grande-based Grande Ronde Hospital and Clinics and Baker City-based Saint Alphonsus Health System. Other organizers include Greater Oregon Behavioral Health, Inc., the Eastern Oregon Independent Practitioner Association and the Yakima Valley Farm Workers Clinic.
To get approval, the organizations had to demonstrate to state and federal regulators that they had enough cash on hand to pay out any claims, Jessup said. The organizations testified that they had a combined $6 million in reserves to capitalize the company.
Summit plans must also meet the standards of care outlined by the federal Centers for Medicare & Medicaid Services to be eligible.
The founding organizations have learned how to work together while helping improve Medicaid coverage through the Eastern Oregon Coordinated Care Organization, Good Shepherd CEO Dennis Burke told The Lund Report.
Patient cost savings through the coordinated care model for Oregon Health Plan recipients enabled Good Shepherd to invest in a variety of community benefit programs, like free transport to medical appointments.
Finding similar savings for Medicare patients could reduce the amount providers have to pay out in uncompensated care, Burke said, and enable even more spending on community-focused investments.
"On the front end, if we do have dollars that are left over, we can engage in community benefit programs, and we can use these social determinants of health that can make a difference in the population," Burke said. "That's the beauty of this. You have all these not-for-profit organizations that are really focused on the benefits for the community. If we are able to save a dollar, that dollar will be reinvested back into things that meet the community's needs."
You can reach Elon Glucklich at [email protected].