Statewide, senior care facilities face critically short supply of qualified caregivers and exponential costs, an industry representative says.
Image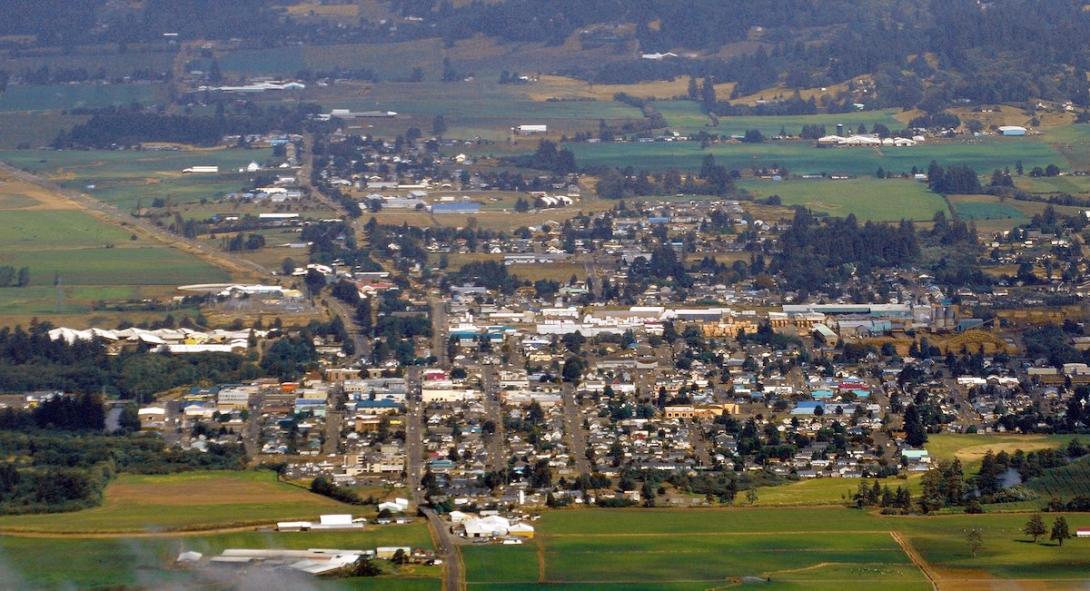 January 20, 2022
Citing ongoing financial losses and an inability to attract workers during the pandemic, a Tillamook nonprofit is closing its two assisted living facilities in the county, eliminating 55 sorely needed care units in the rural coastal area.
The closure of Nehalem Bay House and Kilchis House by Community Action Resource Enterprises, known as CARE, Inc., appear to leave a single assisted living facility in the county of roughly 27,000 people. However, there are other assisted living facilities to the immediate north in Clatsop County and to the south in Lincoln County, according to the Oregon Department of Human Services database. The department regulates assisted living facilities.
Every year, a few of Oregon's more than 500 assisted living and residential care facilities close. The Tillamook closures, planned for the end of February, appear to be the first this year.
A big factor in the closures was CARE Inc.'s decision in 2012 to devote up to 90% of the beds to patients on Oregon Health Plan, the state's Medicaid insurance plan for low-income residents, CARE Inc.'s executive director, Peter Starkey, said in a video message on the agency's website. On average, Medicaid recipients statewide occupy 43% of assisted living and residential care beds, and residents with private insurance occupy 57%, according to an annual study carried out by Portland State University for the state.
Medicaid typically pays less per patient than do private insurance plans, and Starkey said the low Medicaid rates combined with soaring employee costs turned the two assisted living facilities into a drain on the nonprofit's reserves. Prior to the pandemic, the two facilities had generated annual profits that CARE Inc. put into its reserves, he said.
CARE Inc. also provides emergency services, housing assistance, help for families with young children and other services, all of which will remain running, according to the nonprofit.
"It was really difficult decision," said the group's board chair, Dusti Linnell. "We have been working for the last several weeks… with the residents themselves and their families to find the best possible location for them. As of this week, 55% of our residents have been relocated, and we expect by the end of the month, that'll be 80%. And then we expect that everyone will be fully relocated by February 11.
"There are some that are going to live with their families. And there are some that are moving into other assisted living (centers) and others that are also pursuing other … levels of care, some that may be looking for increased levels of care beyond assisted living. So we are working with Northwest Senior and Disability Services to find the best possible placement for them given what their needs are."
She said bringing in commercial customers to augment Medicaid reimbursements would have boosted revenue but displaced some who were most in need, "which was something that was not going to be consistent with our mission."
Asked how many layoffs are taking place, Linnell said 41 employees are affected. "We have been implementing a number of strategies for costs savings for several months. We are considering additional strategies to deal with the ongoing loss of revenue following the closures. Our goal is to ensure we can continue providing services to support our communities in Tillamook county with the fewest impacts on staff and clients as possible."
CARE Inc.'s 2020 financial filing with the Internal Revenue Service showed the agency had 116 employees and revenue of $4 million, mostly from the assisted living facilities.
CARE Inc. was unable to find enough staff despite upping starting pay to $15 an hour from $12 an hour and offering sign-up bonuses, Starkey said, adding that the agency resorted to going through temp agencies to find workers, but that raised the cost even higher.
Linnell said the group will look to either sell the properties or find some other public-service use for them. Attempts to find another operator to preserve them as assisted living were unsuccessful, she said. "Unfortunately, assisted livings across the board are having such struggles that that was not possible," she said. "We did our very best."
Many other assisted living facilities are facing pressures similar to those at CARE Inc., said Rosie Ward, spokesperson for the Oregon Health Care Association, which represents many assisted living centers statewide.
Many assisted living facilities are facing "a critically short supply of qualified, trained caregivers, and exponential cost and wage increases since the onset of the pandemic," Ward said.
Statewide, the number of licensed assisted living facility beds has increased in recent years, state data show. But with the pandemic, many facilities are limiting or lowering admissions because they don't have enough staff, Ward said.
"Due to the workforce crisis, most long-term care providers of all kinds — nursing facilities, assisted living, residential care, memory care — have had to limit and/or restrict admissions or services," she said. "Their capacity has effectively been capped due to the shortage of well-trained, qualified caregivers."
Assisted living facilities can't compete with the pay offered by some other health care settings, Ward said.
"One of the most significant dynamics of the workforce shortage in the pandemic is that some temporary staffing agencies are taking advantage of the situation by price gouging health care providers, including assisted living facilities by charging high rates that are causing financial turmoil and continuity of care challenges for residents," Ward said. "Something must be done to stop staffing agency rates from soaring in the midst of a global pandemic."
The pandemic thus far doesn't appear to have affected assisted living center closure statistics.
During the first nine months of 2021, one Oregon assisted living facility, a 34-unit center in Prineville, was shuttered, according to data provided by the state.
In 2020, there were three closures totalling 232 units.
In 2019 there were eight closures for a total of 246 units, and in 2018, there were nine closures for a total of 253 units.
Separately, a number of other facilities were briefly closed and then reopened as they were transferred from one ownership to another.
As of late 2019, the latest formal tally provided by the state, there were 550 assisted living and residential care facilities in the state, totalling 23,519 units with capacity for 28,376 residents. That's up from 524 facilities with 22,179 units and capacity for 26,774 residents in 2017.
Assisted living and residential care facilities both have six or more residents per facility.
CARE, with the state's encouragement, opened Kilchis in 1994 and Nehalem in 1999. In the early 1990s, there were no assisted living centers in the county, Starkey said.
CARES started out with about 30% of the beds going for Medicaid members, then in a policy decision shifted to almost all the beds going to Medicaid members, he said.
With rising costs and inadequate Medicaid payments, CARE Inc. had been pulling up to $100,000 a month from reserves to keep the two facilities operating, Starkey said. As of June 30, 2020, the agency had $1.3 million in cash and other reserves, according to its filing with the IRS. By the end of February, the agency will have drained its reserves, he said.
The agency hired a consultant who came up with options, "none of which included a path to sustainability for running the (assisted living) housing," he said.
The Department of Human Services doesn't monitor the financial viability of the long-term care facilities it licenses, said spokesperson Elisa Williams. But the agency has heard some are facing worker shortages, higher expenses and lower numbers of residents, she said. To address the situation, the Legislature last year passed a law to help assisted living facilities with health and safety and capital upgrades to provide incentives for facilities that raise their base pay.
Nick Budnick contributed to this report.
You can reach Christian Wihtol at [email protected].