With the COVID-19 pandemic entering its fifth month, virus hotspots have taken a marked leap in recent weeks from Oregon's urban centers to rural reaches of the state where health officials are scrambling to keep up.
Image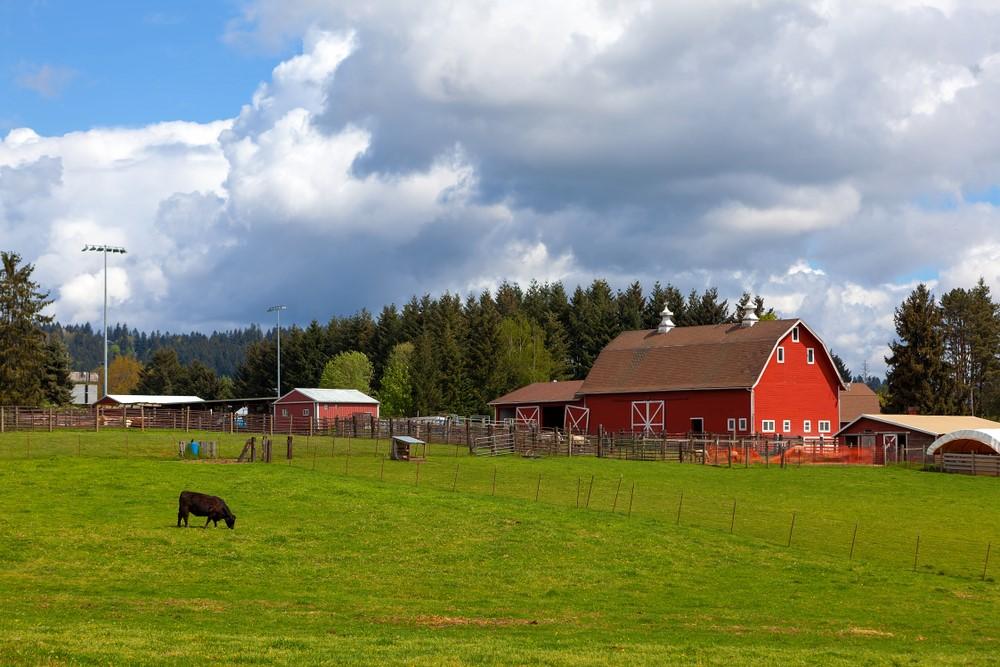 July 22, 2020
The warning lights are flashing across Eastern Oregon.
With the COVID-19 pandemic entering its fifth month, virus hotspots have taken a marked leap in recent weeks from Oregon's urban centers to rural reaches of the state where health officials are scrambling to keep up. 
Umatilla County, home to Hermiston and Pendleton, with less than 2% of Oregon's population, has the highest per-capita rate of COVID-19 cases in the state. In the past week, it accounted for 14% of the state's new cases, according to Oregon Health Authority data. That's roughly 50 new confirmed cases every day.
"It's beginning to overwhelm us," Umatilla County Commissioner George Murdock told The Lund Report.
To try to cope, the county has doubled its health department staffing in recent weeks, adding roughly 25 trained health care workers, contact tracers and support staff to help contain a rapid spread of the virus there.
"We have twice as many people as we used to have," Murdock said, "and we're hiring more, almost as fast as we can because of the overwhelming demand."
Umatilla County isn't a lone case – it's just facing the biggest concentration of confirmed cases among a group of sparsely populated counties along the east and northeast stretches of Oregon, where coronavirus cases have spiked in recent weeks.
And unlike cities in the Willamette Valley, where nurses and other skilled medical staff can reach COVID-19 hotspots by jumping on Interstate 5, relatively few by comparison are making the trip out east to fight these rural outbreaks.
"It's nurses we really need, and they aren't readily available," Murdock said. "It's not like you can just say, 'Let's get five new nurses this week.' We only have so much staff, and they're already overwhelmed working seven days a week."
Malheur County Hit As Well 
For months, Malheur County officials waited for a surge that seemed nowhere in sight. Between late March and mid-June, the county averaged less than one new COVID-19 case per day.
The increase began about two weeks after Memorial Day. Cases rose to roughly two per day the third week of June, seven the fourth week of June, 15 the first week of July and 25 the second week.
The county, with slightly more than 30,000 residents, surpassed 500 total COVID-19 cases on Monday.
"More than 450 of those are new in the last month," Malheur County Health Department Director Sarah Poe told The Lund Report. By contrast, Lane County, with over 382,000 residents, had seen a total of 399 cases as of Monday.
There is growing concern in many of these communities that providers and public health agencies will be overwhelmed if case counts keep rising. Advocacy groups including the Oregon State Public Interest Research Group, OSPIRG, are calling for counties with rapid virus spreads to revert to the lockdown conditions they were under in March and April.
"We shouldn't need to have the outbreaks occur in order for people to take things seriously," OSPIRG health care advocate Numi Lee Griffith told The Lund Report.
Officials at the 25-bed St. Anthony Hospital in Pendleton told The Lund Report in April that it was shifting staff around to prioritize care for patients with COVID-19. No Umatilla County residents were in the hospital with the virus at the time.
Now a total of 14 Umatilla County residents are hospitalized, according to county health department figures. Six of those patients are at Good Shepherd, spokeswoman Caitlin Cozad told The Lund Report. The 25-bed hospital only has staffing capacity for eight COVID-19 patients, but could care for up to 16 with "supplemental staffing," Cozad said in an email.
To make matters worse, Good Shepherd has also been hit with an outbreak among staff, according to the Oregon Health Authority's weekly report published Wednesday. It said the outbreak started last week and that that 15 people had been infected. Cozad said in an email that some infections among staff were to be expected and that no one department in the hospital had been affected.
"We are going to see an increase in families testing positive in our workforce," Cozad wrote. "These cases are not isolated to a single department or health care role, and the reported cases may include the employed individual's household family member(s) as well as their close contact(s)."
Good Shepherd is the only hospital listed in the workplace outbreaks listed by the Oregon Health Authority.
The Lund Report also contacted officials at St. Anthony but they did not respond to requests for comment.
Hospital Reserves Remain A Concern
The Eastern Oregon Coordinated Care Organization, responsible for administering Medicaid services to Oregon Health Plan patients across the region, cautioned Oregon Health Authority officials in late April about the pandemic's financial impact on St. Anthony, Good Shepherd and Grande Ronde Hospital in neighboring Union County, public filings show.
All three hospitals appeared to be on relatively stable financial footing as recently as last fall, according to the most recent financial data reported by the Oregon Health Authority. St. Anthony reported $62 million in patient revenue through the first nine months of 2019, Good Shepherd reported $83 million and Grande Ronde reported $77 million. Those were at least five-year highs for each hospital. Operating margins were at or near five-year highs for St. Anthony and Grande Ronde, at 14% and 5%, respectively, while Good Shepherd's 7% margin was up from just 2% in 2018. Operating margins are a key indicator of a hospital's profitability.
Oregon health officials have worked for more than a decade to wean hospitals off a fee-for-service model of reimbursement, wary of waste on unneeded treatments that increase premiums and make the health care system more expensive for patients.
Through its coordinated care model, the Oregon Health Authority has encouraged hospitals to shift away to a "value-based" model, where providers take the cost of procedures into account as well as individual patients' needs.
The rising profits at St. Anthony, Good Shepherd and Grande Ronde comes as the three hospitals have shifted their reimbursement model from the traditional fee-for-service model to a value-based system, suggesting that the shift has been working.
But COVID-19 may have changed that.
To shore up their finances and handle a possible surge in patients, Eastern Oregon Coordinated Care Organization CEO Sean Jessup recommended the health authority allow these hospitals to shift their care reimbursement model back to a fee-for-service model, where hospitals negotiate prices for various procedures before any patients receive treatment.
Some of Oregon's smallest hospitals have remained on the fee-for-service model, and Jessup's recommendation suggested cash flow could become an issue at St. Anthony, Good Shepherd and Grande Ronde.
"As these hospitals are investing heavily in COVID-19 preparations, while their volumes are significantly reduced, a move back to cost-based reimbursement could help rebuild adequate reserves to ensure longer term sustainability."
Jessup didn't respond to requests for comment. Jonathan Nicholas, spokesman for Moda Health, which is a part owner of the organization, didn't address questions about the organization's capital concerns.
"The provider systems across all the counties in Eastern Oregon have managed to continue to provide the full suite of approved services as and when appropriate," Nichols told The Lund Report in a brief statement.
A Rural Problem
The pandemic's fallout for hospitals is not confined to Eastern Oregon.
Gov. Kate Brown's mid-March decision to suspend elective medical procedures at hospitals freed up resources to focus on COVID-19 patients. But it cut off crucial revenue streams for hospitals, and many patients have still been reluctant to seek care following the resumption of elective care May 1.
Rural hospitals are especially dependent on elective procedures, which can often account for more than half of their revenue each year. They lack many of the resources their urban counterparts enjoy, including partnerships with nearby hospitals.
Portland's regional hospital systems began collaborating in March to manage bed capacity, share information and equipment if necessary. But many Eastern Oregon hospitals are 30 to 100 miles away from another hospital, complicating efforts to coordinate.
With hospital beds now filling up in places like Umatilla County, the federal government has stepped in with help. The U.S. Department of Health and Human Services this month announced $16 million in grants available to rural Oregon hospitals, and an additional $69 million for acute care hospitals in Oregon, Washington and Alaska.
"Small and rural hospitals are critical to their communities, and in many cases they are the sole health care provider for their region," U.S. Sen. Jeff Merkley said in a statement announcing the Oregon funds. "The pandemic has highlighted just how important it is that these institutions have the resources they need to ensure every Oregonian can access the care they need."
The funds are part of the CARES Act, Paycheck Protection Program and Health Care Enhancement Act, providing a combined $175 billion in relief funds for hospitals and other medical providers across the country.
Providers in Oregon had already received more than $600 million as of June 30, according to a federal database tracking the payments. Roughly $240 million of that total has gone to Multnomah County.
In Eastern Oregon, Umatilla County has received $20 million, according to the database, with $7.7 million going to Good Shepherd in Hermiston and $6.2 million going to St. Anthony in Pendleton.
Union County has received $7.6 million, nearly all of which has gone to Grande Ronde Hospital. But Malheur County has only received $900,000. Poe, the county's health director, said more assistance is desperately needed.
"For Malheur County there are only three organizations that have received funding, and only one got funds to help with contact tracing. I believe they have eight counties to cover, and I don't believe they have much presence on the ground here."
Return To Lockdowns?
As case counts rise across Eastern Oregon, some advocates are looking for the governor to take a more aggressive response.
OSPIRG, the state public interest research group, issued a report this week calling for lockdowns to be reinstated in seven counties, calling Umatilla, Malheur and Morrow the three with the greatest need to reverse their reopenings.
The Oregon Health Authority announced six public health indicators for counties to meet when they began reopening in mid-May: holding emergency department visits by patients with COVID symptoms low; keeping a downward trend in new positive cases and the percentage of positive tests; tracing new cases to a source and following up with those patients to track down people they came in contact with; and lowering the total number of hospitalizations due to COVID-19.
Just seven of Oregon's 36 counties currently meet all six indicators, according to the health authority. Umatilla County only meets two of the criteria.
OSPIRG has criticized Brown and the health authority for the leeway they have given counties to reopen without meeting all six criteria. Locking down places like Umatilla County for at least two weeks would give health officials there a window to trace new cases and tamp down the spread of the virus, said Griffith, the organization's health care advocate.
Nearly half of recent Malheur and Umatilla County cases couldn't be traced to a known source within seven days, according to Oregon Health Authority data. State health officials say counties should be able to trace at least 70% of new cases to a source to prevent COVID-19 cases from spreading out of control.
Failing to trace outbreaks means per-capita case rates are skyrocketing in these Eastern Oregon communities. More than 170 Umatilla County residents per 10,000 have received a confirmed COVID-19 diagnosis, a rate nearly identical to New York City, according to data from Johns Hopkins University. Malheur County is close behind, at 156 per 10,000 residents.
The average across Oregon is 35 residents per 10,000, with 4% of all tests coming back positive. In Umatilla and Malheur counties, the positivity rate is 16%.
"We need to take proactive steps to make sure things stay at a manageable level because they can get out of control really quickly," Griffith said. "We're not there yet, but it's very easy to see us get to a point where we get there."
A New Reality
Despite the rising numbers and pressure from groups like OSPIRG, leaders in these counties don't envision slamming the door shut on their economies anytime soon.
One complicating factor for hard-hit communities like Hermiston in Umatilla County and Ontario in Malheur County is their reliance on metro areas in neighboring states.
Hermiston is just 30 miles south of the Tri-Cities region in Washington, which has similar per-capita COVID rates as Umatilla County but roughly three times as many residents.
Many of the county's confirmed cases are tied to large outbreaks at food processing plants. Lamb Weston, which processes potatoes in Hermiston, closed after an outbreak rose to 142 cases there as of early July, according to state reports. Shearer's Foods, a Hermiston snack food manufacturer, reported 21 cases as of late June, and on Tuesday, the health authority noted that 23 people had become infected in connection with an outbreak at a Walmart distribution center in Umatilla County.
Murdock, the Umatilla County commissioner, said the state's focus should be on moving staff and resources to the area as quickly as possible to prevent the need for more drastic steps like a shutdown. The county desperately needs help with contact tracing, with a focus on Spanish-speaking workers who can reach agricultural workers. Local businesses also need assistance to keep sick workers home.
"We have indicated to the state some of the things that we really need in terms of programs," he said. "But I don't know that we are in total agreement as to what the causes are. We think it is more about people going to work sick, while (the state) thinks it's social gatherings. Certainly gatherings are contributing, but we need to focus more on the people who are going to work sick."
For Malheur County, shutting down "is not even possible," said Poe, the county health director. About half of the jobs in the county are held by Idaho residents just over the border from Ontario, and half of Malheur County residents work in Idaho, she said.
Idaho has some of the laxest COVID-19 regulations in the country, and has seen a steep rise in cases over the past month.
But keeping Malheur County open without getting a handle on contact tracing leaves it and other Eastern Oregon counties to try and mitigate the spread of outbreaks after they emerge. That has proven extremely difficult.
"We are right now preparing for what 1,500 cases could look like," Poe said. "That's potentially a reality."
You can reach Elon Glucklich at [email protected].