Vandehey served as the policy point person for the Oregon Health Authority after serving as an advisor to Gov. Kate Brown.
Image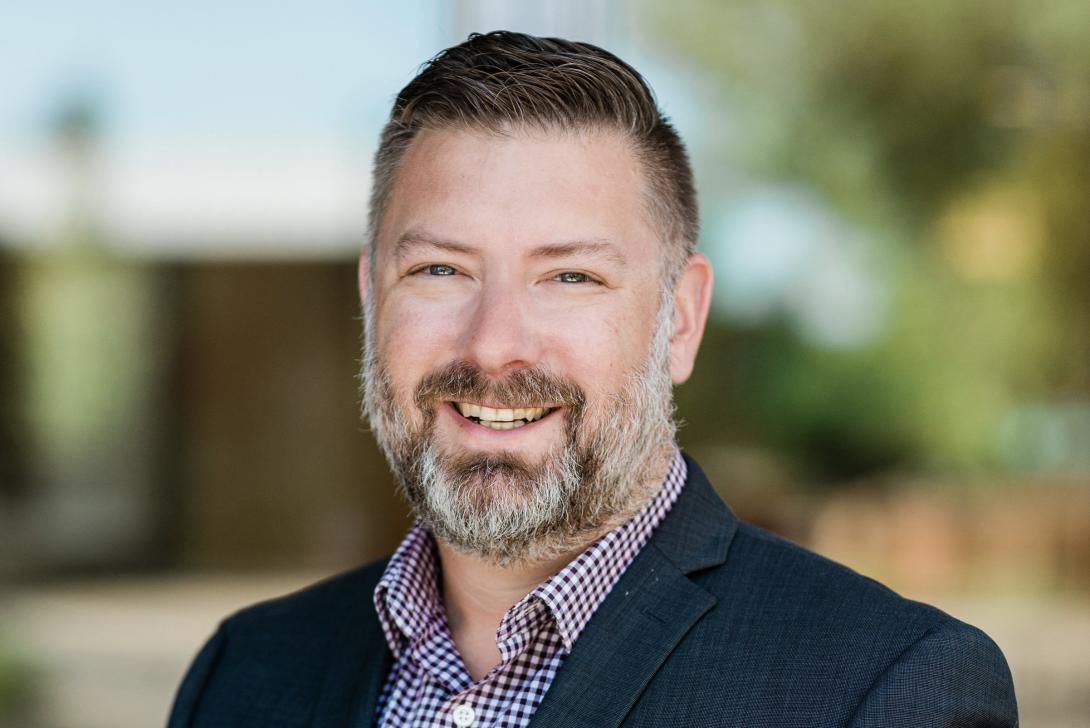 July 27, 2022
(This article has been expanded to include details from OHA emails and a formal announcement.)
The longtime policy point person for the Oregon Health Authority, Jeremey Vandehey, is joining the insurer PacificSource Health Plans to oversee its Oregon operations.
Vandehey, a former health advisor to Gov. Kate Brown, has spearheaded the health authority's efforts to rein in health care costs under a program authorized by the Legislature. He's also helped spearhead the agency's efforts on equity, a priority during the pandemic.
"I'm very excited for the position," he told The Lund Report. "I think it's exciting organization. I love that it's a local community-based company. I feel like my values are really aligned with their values as an organization.
"It's also bittersweet," he added. "I really loved my time with the state, I loved my time leading the health policy analytics division. I'm really proud of my team. I'm really proud of what we've accomplished over the last five years."
A lawyer, Vandehey had worked for Disability Rights Oregon, then as a government relations for Kaiser Permanente Northwest Region before going to work for Brown.
Rumors of Vandehey's move have circulated for a month. Retiring PacificSource CEO Ken Provencher and the company's communications team declined to confirm them for an article earlier this month.
As head of the Health Policy and Analytics Division, Vandehey was at the center of the agency's initiatives over the last five years, including what was dubbed as CCO 2.0, an effort to add accountability to the state's coordinated care organizations— essentially regional insurers that the state contracts with to deliver care to low-income people under the Medicaid-funded Oregon Health Plan.
"Jeremy has been a driving force to expand health coverage and make health care more affordable," Director Pat Allen wrote in an email to staff Wednesday morning.
The eventual effect of some of Vandehey's work remains unclear. Implementation of CCO 2.0 has been delayed due to the pressures of the COVID-19 pandemic. Similarly, the impact of his efforts to set a 3.4 percent cost-growth target for health care systems around Oregon is yet to be determined, with many systems reporting huge growth in underlying costs due to the pandemic.
In an email to his coworkers Wednesday, Vandehey thanked them, saying "you all have made enormous strides the last five years to improve the health system." Between a variety of programs starting up, he wrote, "we'll be close to universal insurance coverage in the state, adding that "we've launched some of the strongest containment mechanisms in the country."
A formal announcement issued by PacificSource after this article was initially published described Vandehey as "Oregon market president," a new post. He will "serve as a member of the organization's executive management group with responsibilities for health plan activities in the state of Oregon, as well as statewide executive leader for market strategy, business development, provider partnerships, community engagement and government/regulatory affairs."
It quoted Dan Stevens, a PacificSource executive vice president, saying "his deep knowledge of the Oregon health care landscape will be an invaluable asset for our members, providers and other partners in advancing our vision to create healthier communities." 
Vandehey said he will stay with the agency through September. He'll work on helping finish the state's application for federal approval of changes to the Oregon Health Plan, as well as on an effort to expand coverage of the working poor. He'll start at PacificSource in mid-October.
More departures from OHA are expected as the gubernatorial election looms.
You can reach Nick Budnick at [email protected] or at @NickBudnick on Twitter.