The CEO and president of PacificSource Health Plans is stepping down in March, the regional Springfield-based insurer recently announced.
Image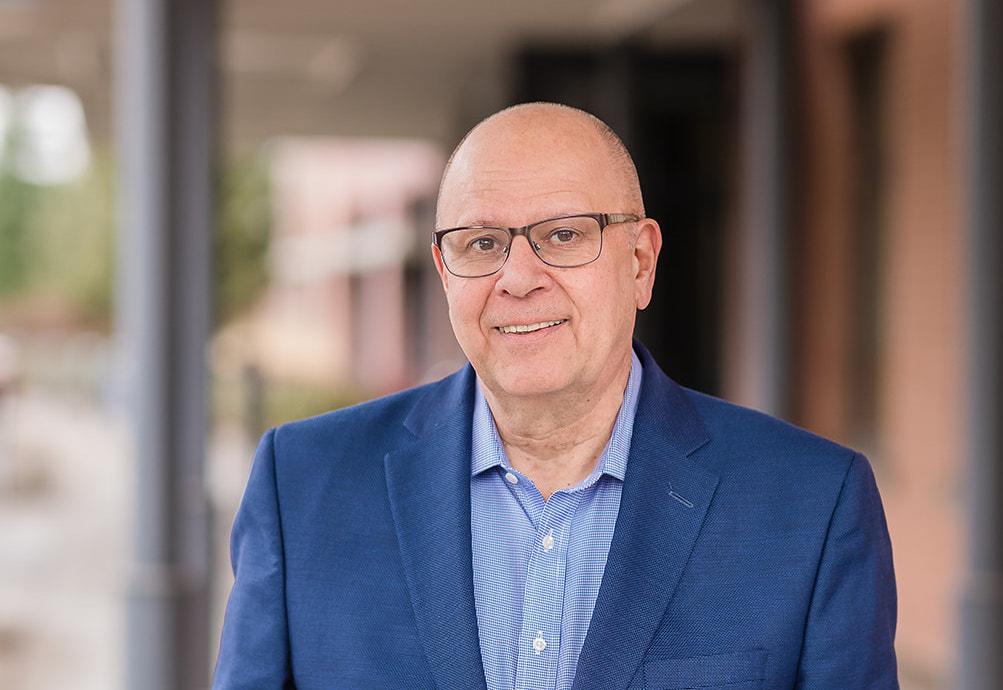 July 5, 2022
(This article was updated to clarify the profit-sharing arrangement PacificSource has set up for its organizations that serve Oregon Health Plan members.)
Ken Provencher, long a staple in Oregon health insurance and state health care policy, said "it feels like the right time."
The CEO and president of PacificSource Health Plans is stepping down in March, the regional Springfield-based insurer recently announced.
Provencher has worked there since 1995 as it has steadily grown, serving people and businesses not just in the private market but in Medicare and the Medicaid-funded Oregon Health Plan as well.
Founded in 1933, it now covers people in Idaho and Montana as well as in Oregon. And in 2016 Legacy Health, the Oregon-based system of hospitals and clinics, purchased a 50% stake in the company. In 2020, PacificSource expanded its coordinated care organizations, or CCOs, to serve Oregon Health Plan members in Lane, Marion and Polk counties in addition to central Oregon and the Columbia Gorge.
PacificSource operates its coordinated care organizations so that any profits above 2% are turned over to their community advisory councils to be invested in local health programs.
Provencher discussed his glass-half-full philosophy and the state of the health care industry in an interview that has been edited for clarity and brevity.
He will be replaced through a national search.
The Lund Report: It's such an interesting time for health care. But you said it feels like the right time to retire.
Ken Provencher: I've been working with our board for at least the last few years, just thinking about the timeline and what makes sense. I'm 67, I'll be 68 when this all plays out, so I want to be in a good place when I retire and make that a meaningful phase of my life. Just on a personal level, it's the right time, and the board is really supportive of that.
TLR: What was PacificSource like when you started? And where is it at now?
Provencher: When I joined the company, we were about 54,000 members. Our service area was basically that northwest corner of Oregon. So we went from Portland, down to Roseburg, west side of the Cascades to the coast, only commercial business and mainly that commercial business was mainly group business.
By the time I became CEO, we were statewide, but we were still pretty small. And we laid out a plan that we should be regional if we were truly going to be a community-based plan and serve our community, and we should find a way to serve the government sectors. And so in that first decade of the 2000s is when we really moved on the plan to find ways to get into Medicare and Medicaid.
TLR: What have been your most significant acquisitions in the last decade?
Provencher: In the last decade, probably the biggest transaction is the Legacy transaction, where we affiliated strongly with this health system, finding ways to work together strategically, and really strengthening our company on the one hand, and their health plan strategy on the other hand. It's a challenging health care environment, obviously. So not everything produces immediate results. But we feel real good about the alignment that we're creating in the way where we're working together and thinking more broadly about where things are going basically across the region.
TLR: PacificSource talks about being a community health plan. Plenty of plenty of organizations or nonprofits use the word "community," but tell me what you've actually done in a concrete way.
Provencher: I think it's truly deeply in our roots. We were founded back in 1933 by physicians to serve the timber industry. And so if you look over time, we've been a plan that, whether we're in Eugene, Springfield or in Helena, Montana, really trying to think about how do we make meaningful investments and meaningful collaborations and partnerships, to not just serve our members, but to think about the community at large. I think we've been pretty true to that. And then a third great example is just our governance model for our CCOs, where we cap our profits, and we pay any profits above that to the health council overseeing the CCO. So that as a group, we can make some decisions about how to invest in the community and address homelessness and social determinants of health and all these other things.
TLR: The coordinated care organizations' advisory council is mandated by the state, right?
Provencher: What makes our arrangement unique is our level of participation on (their community advisory) health councils. I hold the seat on the Lane County health council, and we have other executives that are on the councils, and then there's ... the sharing of gains back to the health council to invest. I think that's somewhat unique. It certainly was not mandated.
TLR: In this time of constant consolidation, how is it possible that a small health plan can survive? Is it possible? How soon until PacificSource becomes part of something else?
Provencher: I think it's a fair question across all parts of the health sector. There are a couple of things that help us with that. One is we truly worked hard to build scale. So we're 600,000 members today, which gives us much more scale, and, and allows us to do some things that we think supports independence in the long run. We've got a very strong balance sheet. We really look to build strong partnerships with providers that give us a unique place in the market. As an organization, even with our arrangement with Legacy, we still have no owners. So we don't have shareholders to think about the value you might get by becoming part of something else. So it really allows them to stay true to our mission, to our not-for profit status.
TLR: The pandemic sparked new awareness of the inequities in our system. What have you been doing at PacificSource and what else needs to be done?
Provencher: I would say, especially through our CCOs, it's been a lot of work around trying to capture the data better as to where there are inequities. I think this is not a Oregon unique issue, nor is it a CCO-unique issue. As folks have talked more about health inequities, it's become clear that even getting access to the data that would help understand and sort of target where there's need and opportunity has not been where it needs to be. So I think there's been a lot of work in that regard. Connect Oregon is the Unite Us platform that really helps connect folks in not just into healthcare, but into social service agencies. I don't think we're near where we need to be by any stretch.
TLR: Did the big Oregon Medicaid reforms of a decade ago fulfill their intent to the extent that you had hoped?
Provencher: I would say that there's always more to do and there are always things to improve. But I think if you look at a high level, and what the CCO model has done, it has really kind of made the community responsible for thinking about the care of this population. It has gotten challenging recently, as Medicaid numbers have grown. But I think there's some unique aspects there that are built into the model, in terms of how providers are paid, in terms of being able to manage this global budget and a number of things. To me, the CCOs are a nice model to build from, they're not perfect, they're clearly not perfect. And we can find things in it all the CCOs that we would like to see better. But I think it's done a fair amount of what it was intended to do.
TLR: In terms of the future of the Oregon Health Plan it seems like there's a dichotomy between the viewpoint of the coordinated care organization as a highly regulated medical delivery system versus a feeling that it could, with freedom, play a larger role on social determinants of health. What do you think is the right way to go?
Provencher: I mean, it's a fine line, right? I look at some of the good work that the CCOs do, it's because of the requirements that have been put in place that point folks in the right direction. On the flip side, sometimes those requirements get awfully proscriptive. And maybe it'd be nice to have more flexibility, but it's just like anything else. To me, it's just kind of navigating that fine line.
TLR: Is the Oregon Health Authority on the right track with how it's overseeing the coordinated care organizations?
Provencher:  I'm not a big critic of Oregon Health Authority, certainly they've got a lot on their plate. And the pandemic has made that more complicated. For the most part, this is not easy stuff to do. The number of people on Medicaid over the last couple years because of the pandemic and public health emergency has gone up dramatically. The pandemic has added challenges all over the map. Oregon Health Authority has been in the middle of both of those things, and I think, hasn't been perfect. But have they done a good job of trying to keep focused on some of the critical things? Maybe more than they get credit for.
TLR: Former Gov. John Kitzhaber used to talk about how we're heading toward a fiscal cliff as health care takes up a bigger and bigger portion of our GDP and our personal incomes. His point was that we need to take action now to avoid a collapse. So do you think that point is still valid?
Provencher: I still talk to John quite a bit. I don't think there are easy solutions. There's so many things you can do that have unintended consequences, so it's just really thinking about how you pull it all together in a way that makes sense. Right now with the pandemic, with the economy and many other things, we've got some very unique factors that are at play that that are distorting a lot of things.
TLR: What needs to happen?
Provencher: Right now we've got to really think about how we stabilize the system. I think the system is in a precarious position right now, with provider losses and cost challenges, and coming out of a pretty tough two-year period. So I think we should really be focused on how do we make sure that there's stability there. I mean, you asked the question about how do we stay independent? I'm pretty worried about the disruption on the provider side right now. I think we've got a lot of vulnerability, and I think that could lead to some bigger challenges down the road. So I think that should be our focus.
TLR: So first address financial stability, and then worry about avoiding the fiscal cliff?
Provencher: I wouldn't sequence it that hard. But I do think we need to be thinking about stability of the system.
TLR: I was talking to a hospital consultant not too long ago who said, "I think we're headed towards single payer at this point." Similarly, a health care executive in Oregon several years ago told me that he felt single-payer was just years away. Do you think we are headed in that direction?
Provencher: I have a hard time seeing all the political forces aligning for something that major, I just don't know that we're in a political environment to create that level of agreement on anything.
TLR: What are your plans?
Provencher: I'm going to take some time to really figure out how and where I want to spend my time. I intend to be engaged at some level, both from a kind of a health care industry standpoint as well as a policy standpoint. But I don't know what that is today.
TLR: It is, as you mentioned, a precarious time with a lot of really big problems. What specific policy direction, what dynamics do you see right now that makes you think that we could come out of this OK?
Provencher: We haven't even talked about behavioral health and post-acute care. But I do think we've got some pieces that we could build on, such as the CCOs. I think at the end of the day, we do have a lot of people both in and outside of health care, who have all the right intentions and the right focus and are values driven, that I think can continue to kind of work through this tough stuff.
TLR: How should we be addressing behavioral health and post-acute care?
Provencher: Issues in the behavioral health system have been talked about a lot. But COVID has really shown that the post-acute system has some significant capacity issues, coordination issues. One of the things that's driving hospital financials right now is they're not able to get people out of the hospital in many cases. And that really presents a challenge. And it seems like even the collaboration, there seem to be some significant missing parts to that system. So I think it's a real challenge that probably isn't getting as much discussion as it should.
You can reach Nick Budnick at [email protected] or at @NickBudnick on Twitter.