A study of rural drug users in 10 states found the combination fuels heightened overdose risk, but many programs are not equipped to treat people who are using both drugs.
Image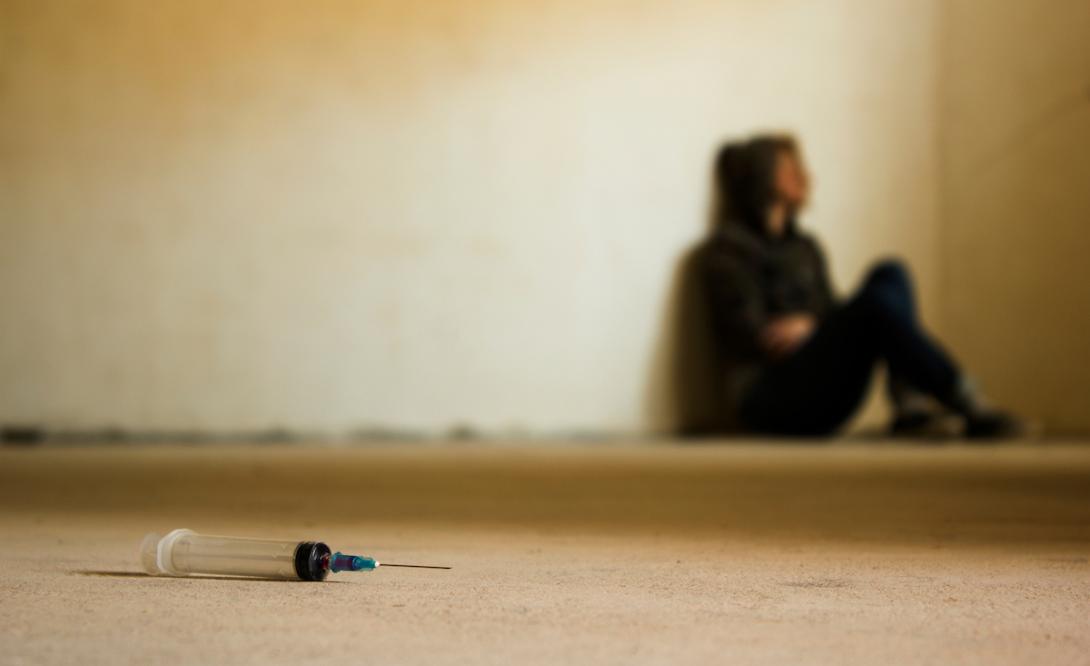 August 16, 2022
A new study of 10 states including Oregon found that most people who inject illicit drugs or abuse opioids use both opioids and methamphetamine, putting them at much greater risk for overdose.
Despite this, many opioid treatment programs are not geared toward people using both types of drugs — and often explicitly exclude them. That needs to change, the study's authors wrote.
The study, published Monday in the Journal of the American Medical Association Network Open, found that 22% of people who used both opioids and meth reported experiencing a nonfatal overdose within the six months prior to data collection. That's significantly more than the 14% of people who used opioids alone and experienced an overdose. For those who used only meth, 6% experienced overdose.
The study used data collected through the Rural Opioid Initiative from January 2018 through March 2020. The participants had either injected drugs intravenously or abused some form of opioid, including pills, within the past 30 days. They were recruited primarily through service providers such as syringe exchanges.
Oregon was the only state west of the Mississippi River included in the study — and it showed the highest rate of meth use, with 98% of people surveyed saying they used meth within the past 30 days. The study included 174 Oregonians living primarily in two southern counties.
The trend of people using both types of drugs rather than just one is taking hold all around Oregon, said Todd Korthuis, head of addiction medicine at Oregon Health & Science University and a lead co-author of the study. "The same can be said of Portland, we just didn't look in Portland," he said.
Oregon has the highest rate of meth use and the highest rate of Rx opioid use in the nation, according to the most recent federal data from 2020. It also ranks last in access to treatment.
Rural areas with high rates of drug use and overdoses were targeted for the study. Across all the regions examined, which included parts of Appalachia, the South and New England, the rate of meth use among people surveyed was 76%.
"Everybody expected high rates of methamphetamine use in Oregon, because it's been endemic here for decades," Korthuis said. "But what we saw were rates of methamphetamine use that were almost as high as Oregon in places like North Carolina and Kentucky, Wisconsin, West Virginia — that was a surprise to everyone."
The study also found high rates of homelessness among respondents, with 53% experiencing homelessness within the prior six months. Among those who were unhoused, combined opioid and methamphetamine use was more common.
"Although people experiencing homelessness often use methamphetamine to mitigate the challenges of poverty, combined use of methamphetamine and opioids may also indicate substance use severity that increases housing instability," the study states. Among those using both drugs, it also found high rates of daily drug injection and binge drinking, suggesting a need for more intensive treatment.
About 40% of all people studied reported that they had tried to access treatment within the prior six months but were unable to get it. For people using both opioids and meth, that percentage was slightly higher, at 44%.
The study also found that people who used both drugs "were younger and more commonly reported American Indian or Alaskan Native race." This indicates a need for expanded culturally responsive harm reduction and treatment interventions for those populations, the study states.
'If Anybody's Using Either, They're Using Both'
Korthuis said the study illustrates a shift in the way Americans use hard drugs.
"It used to be that there were people who used methamphetamine and people who used opioids, and a little bit of crossover — but not a lot," Korthuis said. "Increasingly, over the past 10 years, if anybody's using either, they're using both in Oregon. So that's the change."
Across the study, 63% of individuals used both drugs.
Korthuis said this is a problem because many medication-assisted treatment programs for opioid users won't accept people who are also using methamphetamine. And patients are often tapered off such programs if they test positive for meth. 
The study's data shows that practice only fuels overdoses, he said.
Korthuis said while the opioid epidemic continues to dominate conversations around overdoses, it's important not to overlook methamphetamine. It is increasingly laced with fentanyl, an opioid that's 50 to 100 times more potent than heroin. In many cases, the person purchasing the meth may not know it contains fentanyl.
In light of the new findings, he said state officials should ensure that naloxone, an opioid overdose-reversing drug, is available to all people who use drugs, even if they are not opioid users. Not only that, but treatment providers need support and training to integrate treatment for both drugs, he said.
As the study put it, "The magnitude of methamphetamine use among people who use drugs has profound implications for US treatment programs ...Study findings highlight the urgent need for interventions that address both opioids and methamphetamine and are tailored to the needs of rural communities."
You can reach Emily Green at [email protected] or via Twitter at @GreenWrites.