Kairos Northwest's director blames the closure on financial pressures and another provider's "highly unethical direct poaching" of its employees.
Image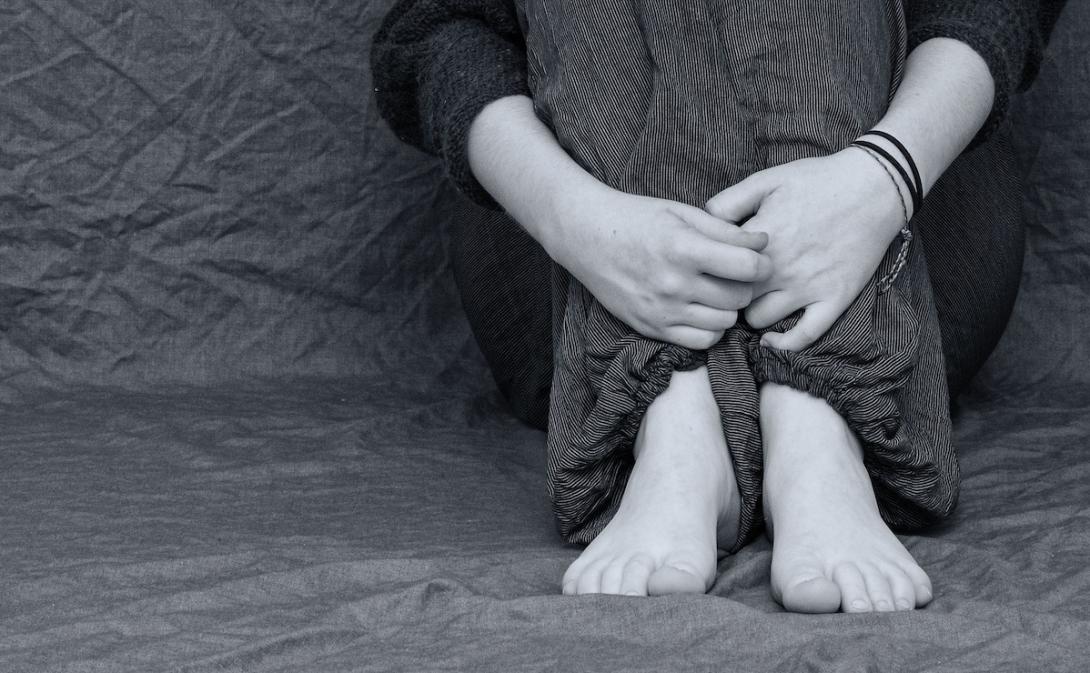 August 16, 2021
Kairos Northwest, a Grants Pass-based nonprofit mental health provider, will shutter one of its youth psychiatric residential treatment facilities in mid-September after facing financial losses and efforts by another provider to aggressively recruit Kairos workers. 
The Southern Oregon provider will close New Beginnings, a 15-bed residential treatment facility with two buildings in Grants Pass for youth ages 11 to 17 on Sept. 16. Kairos Northwest Executive Director Craig Norton disclosed the plans in a five-page memo to workers and supporters. The Lund Report obtained a copy of the memo, which provided a candid and rare public rebuke of another unnamed agency for "highly unethical direct poaching" of its employees. 
The memo offers insight into the behind-the-scenes challenges created by Oregon's health care workforce shortage, which has hit mental and behavioral health providers hard. Offering only modest pay for entry-level positions, providers across Oregon struggle to fill openings.
The providers face challenges on many fronts, including low Medicaid and commercial insurance reimbursement rates and continued financial uncertainties from the pandemic, such as potential public health restrictions that could limit the capacity at residential facilities. These challenges exist throughout the system and are not limited to any provider or region of the state.
Yet, rarely does one provider publicly criticize another in such blunt terms.
"Aggressive, and highly unethical direct poaching practices by another Southern Oregon agency is not only morally corrupt but also created an unstable and uncertain environment in a setting in which the highest acuity of youth with the most complex trauma histories are being treated," Norton wrote in the memo. "Cherry picking Kairos employees because they had inside knowledge of our employees was and is incredibly destabilizing. While normal recruitment practices in our Southern Oregon community are absolutely acceptable, aggressive direct poaching from another 'health/mental health' agency is absolutely disrespectful, unethical and goes against everything most mental health/health agencies believe in."
Kairos Northwest will keep its other programs running. The provider, with about 200 employees, runs outpatient and other residential facilities for children and young adults up to age 24. It operates programs in Grants Pass, where it is based, and Coos County, Eugene and Salem.
At New Beginnings, a psychiatrist and other staff work with the clients on emotional and behavioral issues tied to trauma, grief or underlying mental health issues. They receive evaluations, medication and individual, group and family therapy, with 24-supervision and on-site education.
In the Aug. 7 memo, Norton wrote that the other agency —  which he did not name — made recruiting efforts including phone calls to the Kairos business line to try to get personal phone numbers of staff. Norton wrote that the unnamed agency called Kairos staff on the day the announcement came out about the New Beginnings closure, even though those employees may have chosen to work at other Kairos programs with openings. 
Norton was unavailable for an interview with The Lund Report. His statement doesn't detail how many employees are impacted by the pending closure of New Beginnings or whether they could all find positions in other Kairos programs. 
"As a general rule of thumb, I don't like to 'air dirty laundry' like this," Norton wrote. "However, this needs to be said! Our system is at great risk to fall apart due to impacts of this pandemic and the current employment market. Treating other agencies like this is absolutely unacceptable and a topic that we CANNOT be afraid to bring up."
Resources Short in Southern Oregon 
Young people face a shortage of options for mental health care in Southern Oregon, said Andra Hollenbeck, chair of a steering committee for the southern Oregon chapter of National Alliance on Mental Illness, an advocacy group. 
Hollenbeck said it's not uncommon for young people to end up in hospital emergency rooms due to the lack of mental health care services. In Southern Oregon, families may have to take their children out of the area to get the care they need. In one case, Hollenbeck said, parents took their daughter to Portland to get help.
"We are woefully short of resources in our area and community, particularly for young people," Hollenbeck said in an interview. "There's people struggling all the time with trying to find health care or mental health care for their youth that are in crisis and in need of services. There's not enough."
Financial Picture Bleak With COVID-19
New Beginnings has been part of southern Oregon for nearly 45 years. But its long role in the community was not enough to withstand the financial pressures, the memo suggests. Those pressures existed before the pandemic, but grew worse when COVID-19 arrived, Norton wrote in the memo.
Kairos came up with a plan that would have helped the New Beginnings' finances and before COVID-19, it worked "incredibly well," Norton wrote, adding that New Beginnings was closer to breaking even. 
But the pandemic changed that outlook. Kairos also requested COVID-19-related emergency funding from the state, but was denied, the document says.
"Without this level of pandemic related support to help our agency to
mitigate the force majeure impacts of the pandemic, Kairos cannot sustain
another $800k annual loss," Norton wrote. Kairos' current financials are not yet public.
But Kairos Northwest showed a healthy financial picture in its financials for the period covering July 1, 2019 to June 30, 2020. That report, which only includes the first several months of the pandemic, shows Kairos Northwest had $12.4 million in annual revenues and $11.8 million in expenses, leaving a profit of $573,207.
It's the most recent annual financial report the non-profit has filed with the Internal Revenue Service. Kairos Northwest had 229 employees in 2019, with a payroll of salaries and benefits of $8.5 million, the report says.
Those figures include all of the organization's programs and services, not just New Beginnings. It ended June 30, 2020 with about $12 million in total assets, including $4 million in cash and investments and much of the rest in buildings, and $5.5 million in total liabilities, leaving $6.5 million in net assets. 
Norton said the agency's difficulties securing workers are tied to its finances, as more workers would be necessary to get more clients. 
"We simply cannot serve the amount of youth that it would take to be fiscally viable with the numbers of staff we have due to the impacts of the pandemic on the employment market and additionally the incredibly
unprofessional and unethical poaching practices of another Southern Oregon agency," Norton wrote. "We returned to (client)numbers similar to what they were when I first took over at Kairos four years ago. All of the progress we made under new and competent program leadership started to slip away. Unsustainable."
However, Norton stressed that other programs at Kairos will continue and are on firm footing. At the same time, like other providers, Kairos will continue to advocate for more money to compensate employees appropriately, Norton wrote. 
You can reach Ben Botkin at [email protected] or via Twitter @BenBotkin1.