Study Shows How Pharmaceutical Companies Maneuver To Maintain Sales, High Prices
When a generic multiple sclerosis drug hit the U.S. market in 2015, observers expected it could push down prices in a class of drugs that has skyrocketed in recent years. 
That did not happen. 
Instead, a manufacturer of a branded medication essentially manipulated the market to maintain its sales while continuing to boost prices, according to a new study by scientists at Oregon Health & Science University. 
"There's nothing illegal about what happened," Daniel Hartung, associate professor in the Oregon State University/OHSU College of Pharmacy and the lead study author told The Lund Report. "(Companies) find loopholes or they find different leverage points that they can operate and continue to make money."
The research, published Wednesday in Neurology, the medical journal of the American Academy of Neurology, analyzed the pricing and use of so-called disease-modifying therapies intended to prevent worsening symptoms associated with multiple sclerosis. It highlights the way pharmaceutical manufacturers maneuver the market to beat back competition and drive up prices and revenue at the expense of patients, in this case, patients who depend on lifelong medication to stem the debilitating effects of a chronic disease.
Multiple sclerosis affects up to 1 million people in the United States, according to a study by the National Multiple Sclerosis Society. It causes inflammation in nerve cells in the brain and spinal cord. Symptoms include distorted vision and problems with balance and muscle control. So-called disease-modifying therapies reduce that inflammation and thus help reduce the number and severity of relapses.
But the drugs are expensive, and prices keep going up, increasing up to 10% a year over the past five years and skyrocketing as much as 15% a year in the decade before that, Hartung said. The study, which focused on the national Medicaid market from 2011 through 2017, found that gross annual expenditures for disease-modifying therapies for multiple sclerosis more than doubled during those seven years, from $453 million to $1.32 billion.
This happened, according to the study, despite the introduction of a generic in 2015, which the study suggests was due in part to a strategy deployed by Teva Pharmaceutical Industries, which produces a popular drug in the class.
It's medication, Copaxone, held nearly a 50% market share in 2011.  But Teva, an American-Israeli company, was headed towards competition. A German-based corporation, Sandoz, was working on a generic. Teva would have been aware of that through court cases and documents posted on the U.S. Food and Drug Administration website, Hartung. The FDA approves medication for the market.
About 18 months before Sandoz released glatiramer acetate, a generic for Copaxone, Teva came out with a new branded version of the drug. This one resembled the existing drug but was reformulated to be injected three times a week instead of daily. Because it was a different strength, it was not interchangeable with the first version, which the generic was based on.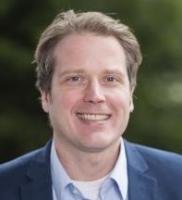 "This is something that occurs commonly with blockbuster drugs, brand-name drugs that are going off patent or losing their exclusivity," Hartung said. "Manufacturers will oftentimes create some sort of new version of the drug. They'll put it in an extended-release formulation or tweak the molecule a little bit so it's not exactly the same but more or less the same and then try to shift utilization to this new version."
Teva did not respond to a request for comment.
The company worked hard to get providers to shift patients to the new drug, probably through intense marketing to physicians, Hartung said.
"They were beating the drum pretty loudly on this when the generic came out," Hartung said.
When Sandoz's generic was introduced in 2015, branded Copaxone had 28 percent of the market. At the end of the study, when there were two generics for glatiramer on the market, sales for Copaxone had slipped but sales remained strong.
"It still had 17 percent of the entire market so it was pretty substantial," Hartung said. "Of all the glatiramer used at the end of the study, both branded and generic, two-thirds or 64 percent was still the branded product."
Teva was able to maintain healthy sales by shifting customers to three injections a week, making it less appealing to switch to a daily injection that the generic entailed. 
Hartung was surprised by Teva's success in maintaining sales.
"I was taken back by how much they shifted to the new version prior to the release (of the generic) and how much of an effect it had in terms of maintaining sales of the branded version of Copaxone," Hartung said.
The generics cost about $4,500 a month; the branded injections were priced around $5,500. 
The high prices pose a hardship for many patients. The National Multiple Sclerosis Society recently published a study showing that 40% of people with MS altered their medications or stopped taking them because of the cost.
Hartung said that when multiple generics enter the market "that's the point where you see the prices really drop."
But that doesn't happen right away. The first generic to enter the market is granted a six-month period of exclusivity to give it time to build market share. But that's not enough of an incentive for manufacturers of branded drugs to drop their prices, Hartung said.
In fact, often when a generic enters the market the price of branded drugs goes up in what's known as the "generic paradox." 
In California recently, Gov. Gavin Newsom floated an idea of creating a state generic brand to bring prices down. But Hartung doubts this strategy would have a major impact on prices.
Besides tweaking drugs to maintain high prices, pharmaceutical companies also manipulate sales by offering rebates to the middlemen who negotiate deals for insurers. Those rebates, considered by critics to be a tool of extortion, are used by manufacturers to get their drugs placed into different tiers on formularies, the lists of covered prescriptions. Drugs on preferred tiers sell better.
But the whole system is very opaque.
Hartung, who's been studying the market for years, is pessimistic that drug price trends will change much in the near future. For that to happen, change must come at the federal level, he said.
"Without any sort of external stimuli like federal reforms and things like that, I don't see things changing substantially," Hartung said.
His study was funded by the National Multiple Sclerosis Society.
You can reach Lynne Terry at [email protected] or on Twitter @LynnePDX.
×
This article is for premium subscribers. If you are one, please sign in below.
You can see
two
more premium stories for free. To subscribe,
click here
. We depend on premium subscriptions to survive, and they are tax deductible.