Lawsuit by former longtime sales representative claims Exact Sciences Corp. made false promises in order to hire him, then forced him to resign.
Image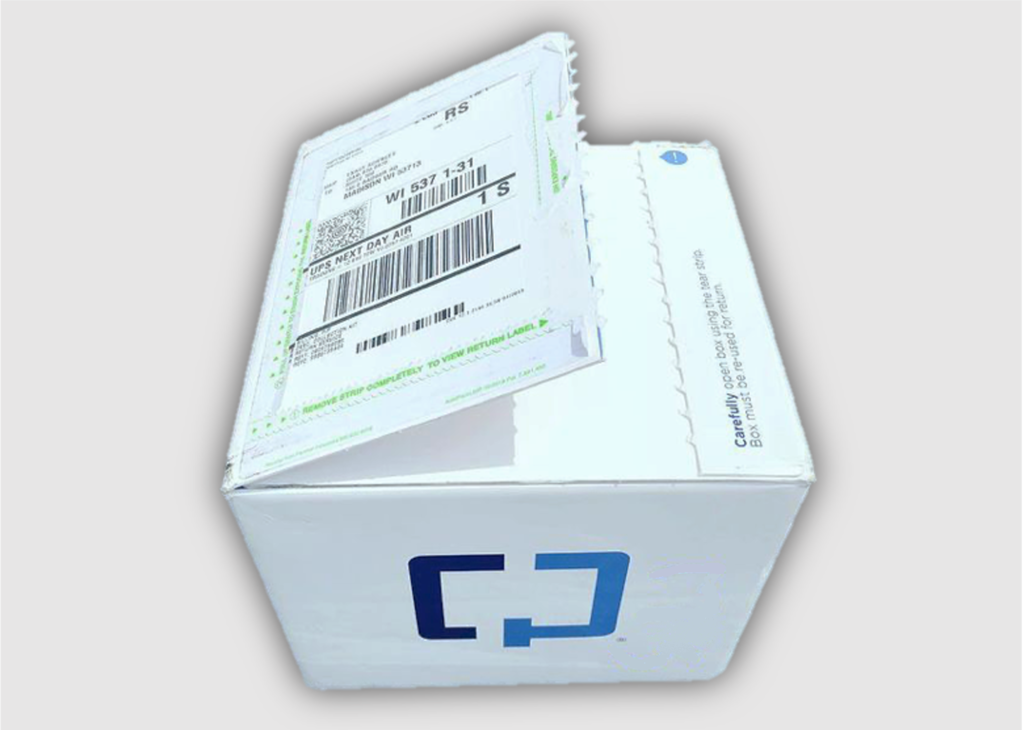 September 13, 2022
A former employee of Exact Sciences Corporation, the maker of Cologuard, the home colon cancer screening product, has sued the company alleging fraud and breach of contract.
purports to shed light on the human impact of a highly publicized corporate alignment between two publicly traded companies, one that saw more than 400 people change jobs in exchange for an alleged promise to keep their work conditions intact — a promise the suit claims was broken.
Tthe suit was filed in Lane County Circuit Court by Eugene resident Christopher Nettleton, only to have a lawyer for Exact Services Corporation, the maker of Cologuard move to transfer it to federal court.
Nettleton's lawyer did not respond to a request for comment. Exact Sciences did not immediately respond to a request for comment.
According to the suit, Nettleton was a longtime Pfizer sales representative assigned by the company in 2018 to promote Cologuard as part of a "co-promotion" agreement between the pharmaceutical giant and Exact Sciences — which had been marketing Cologuard using catchy ads with talking boxes, sparking concern for some critics.
In August 2021, however, the two companies ended their agreement and Pfizer laid off Nettleton and more than 400 other sales representatives. A few weeks later Exact Sciences announced it was hiring the laid-off sales reps to continue their sales work— a move hailed by some stock analysts as a reason to buy the company's stock.
Nettleton claims Exact Sciences was offered him the position of senior territory manager, with a salary package of $161,000 and restricted stock units valued at $42,000. And he accepted.
Nettleton's suit contends Exact Sciences made promises to him and the other newly hired sales representatives that they would not have to relocate, only to announce a reorganization in December 2021 that led to transfers of many of them — including Nettleton, who was assigned to Bend, meaning a commute of more than five hours.
In his suit, Nettleton alleged Exact Sciences "made promises and assurances to those employees that were designed specifically to obtain their acceptance of the employment offers," but that the company "did not intend to keep the majority of the newly hired employees longer than necessary to ensure a successful fourth quarter. It did not intend to keep the promises that it made to the former Pfizer employees to convince them to accept the offers of employment."
Had Nettleton stayed at Pfizer, he would have been allowed to transfer within the company, he claimed. He chose to move to Exact Sciences despite a penalty to his pension value of more than $380,000 only due to the promise he wouldn't have to relocate, the suit alleged.
"Plaintiff has lived in Eugene, Oregon, for 28 years and his wife has lived in Eugene all of her life and owns a small business in town," according to the suit. "Plaintiff's father, a retired Air Force Colonel, moved to Eugene three years earlier to be close to Plaintiff and Plaintiff's sister. He lives in an assisted living home six blocks from Plaintiff's house and he relies on Plaintiff for nearly everything, which Plaintiff is happy to provide. Plaintiff's in-laws also live in Eugene and rely on Plaintiff and his wife for personal help and with their local restaurant and catering business. Plaintiff knew that the next four or five years of his working life before retirement would likely bring significant changes in his life as his father and in-laws age. It was of paramount importance to Plaintiff to be in Eugene during those years."
The suit claims that as part of their hiring by Exact Sciences, all the new employees had to sign "non-competition and non-solicitation agreements. It required this because it knew that several other companies would shortly be coming to market with similar cancer-screening products to Cologuard. The non-compete agreement Plaintiff is allegedly subject to prevents him from selling a screening diagnostic product to anyone."
The suit claims that in addition to forced relocations, Exact Sciences also moved a large portion of the former Pfizer employees into a job of being a "virtual representatives," cold-calling physicians full-time from their home.
"It is a terrible assignment that has resulted in a large portion of the former Pfizer hires to resign," according to the suit. "Because enough of the 'virtual representatives' did not resign of their own accord, the remaining ones were severed and notified as such on May 17, 2022. 230 total positions were eliminated."
Cologuard sales have reportedly suffered during the pandemic, and Exact Sciences' stock valuation has dropped significantly in the last 12 months.
You can reach Nick Budnick at [email protected] or at @NickBudnick on Twitter.