An Oregon Health Authority proposal to charge counties for unaccepted Oregon State Hospital patients won't kick in until at least 2023, if ever.
Image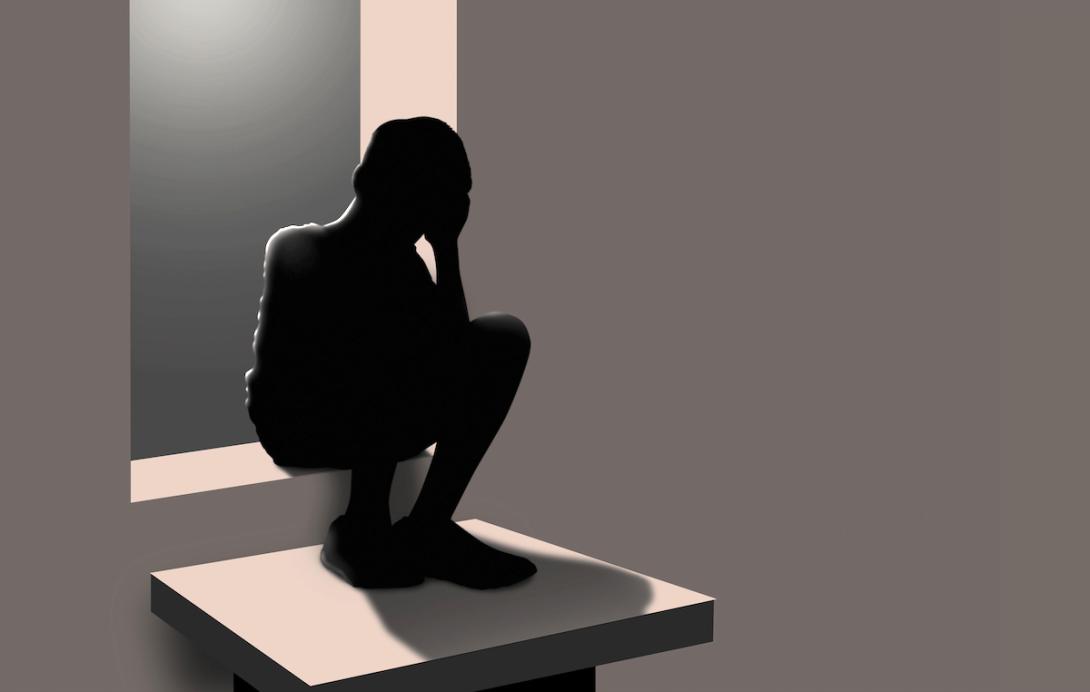 February 15, 2022
State officials' goal of charging Oregon counties that decline to accept state hospital patients deemed fit for release to their communities won't happen this year, according to the state's top mental health official.
In January, a court-appointed expert released a report about the Oregon State Hospital that indicated state officials were working on that legislation to help ensure people with mental illness receive care in the most effective way. The news sparked outrage among county officials who noted that funds authorized last year by the Legislature to build up community-based care had not been allocated yet.
In an interview Monday, the state's Behavioral Health Director Steve Allen told The Lund Report that if that's implemented, it won't take effect until at least July 2023. That means it's the most likely to surface as a bill in the 2023 legislative session, though the proposal could still emerge as an amendment this session.
Allen said the state heard "loud and clear" from counties about the lack of resources to help people make the transition from the state hospital to their communities. 
Allen said the Oregon Health Authority wants to overhaul the state's behavioral health system in the months ahead and position the state in a way that allows counties to take Oregon State Hospital patients when they're ready for discharge from the psychiatric facility. The change to charge counties wouldn't happen until 2023 at the earliest.
"What we're hoping to accomplish this session is not to put that in place," Allen said, "But to let the counties know that we plan to go in that direction and to take best advantage of the resources that are currently out there and to help build out the infrastructure so that they can quickly return people to communities."
There's currently no bill with the proposal this session. Rep. Rob Nosse, D-Portland and chair of the House Behavioral Health Committee, said the state still needs to look at factors like bed capacity.
"Before we embrace that policy, we have to have more certainty" that counties and communities have the resources they need, Nosse said.
Under the concept, counties would face higher costs the longer it takes them to accept Oregon State Hospital patients into communities. At first, counties would pay one-third of the patient's costs, according to the proposal's draft language, which The Lund Report obtained through a public records request. That requirement would kick in 30 days after the counties received notice about the patient's need to exit the hospital.
After 60 days, counties would be responsible for two-thirds of the patient's cost. After 90 days, counties would have to cover the full cost.
Failure To Discharge Creates Bottleneck
Now, patients routinely wait weeks or longer in a hospital room they no longer need because counties lack robust community programs and money to help them.
About 100 patients at the state hospital are cleared for discharge to a lower-level, like community care or a residential facility but unable to find services in their counties. So they sit in the state hospital as a similar number of patients wait weeks to enter the state hospital, many of them sitting in jails that don't provide adequate care. 
County officials say the problem is a lack of resources for community programs, not a lack of desire to provide proper treatment. 
On Jan. 30, an outside expert issued a court-ordered report on Oregon State Hospital that said the health authority wants legislation that would allow the state to charge counties when they cannot accept patients ready to exit hospital-level care and go to a lower level of care, such as residential facilities or community programs. The outside expert supported that move, dubbed "county financial risk sharing." 
Allen said the idea won't become a reality in 2022. But it remains a policy goal for the agency, he added: "We would like it to be implemented as early as 2023." 
That would put the soonest potential start of that change as early as July 1, 2023 – more than a year from now, Allen said, calling that a reasonable time frame for the state and communities to prepare.
Though the issue is not introduced as a bill yet, it remains a topic of conversation. For example, the House Behavioral Health Committee is scheduled to hear a report Thursday about the state hospital.
Allen said it's important to free up state hospital beds, but the state also must take into account the needs of patients as they leave the hospital. People have the right to be in a setting that allows as much freedom and flexibility as possible. The hospital is a setting with fewer choices for how people live, he said. 
Allen said he agrees that counties need more resources and added that the state is working to provide them. For example, they include $130 million for grants to help get new residential facilities off the ground. The state has advertised a request for proposals and awards are due to come out later this year. The state also has $20 million set aside for programs to help "aid and assist" patients – those who need treatment so they can aid in the defense of criminal charges they face.
Short-term Needs
Allen said that after the Legislature passed the 2021 behavioral health package of investments, state officials have taken additional measures to help address dire shortages in  the behavioral health care workforce. 
"To help stabilize the system, to help give people hope and to help ensure that we have a system to transform has been Job One for us and I'm really proud of the work that we do," Allen said. "Have we done it perfectly? No. But have we done a lot? Yes."
Examples he cited include:
The state provided  $15 million in incentives for behavioral health care providers to recruit and retain staff through existing pots of federal money. 
Providers received a 10% rate increase on an emergency basis and the state worked to cover the costs of empty beds due to the pandemic.
The state reduced some reporting requirements for providers to relieve the administrative workloads; 42 items were dropped.
Those steps are needed so the system doesn't "crumble in the midst of all the pressures," Allen said.
In a presentation about 2021 workforce investments to the House Behavioral Health Committee on Tuesday, Allen said the health authority continued to face  the pandemic after the legislation passed.
"In terms of the time that it takes, I would love for these monies to get out the door faster myself," Allen told lawmakers."But I think when this legislation was passed, we didn't anticipate delta, we didn't anticipate omicron."
Long-term Transformation
The state's transformation plan has serious money behind it: State lawmakers put about $1 billion into behavioral health care system improvements in 2021. 
But the level of funding doesn't rush the process, Allen said.
Allen said the work of transforming the system takes time and cannot be done using the existing systems in place. For example, to eliminate disparities among communities of color, officials need to gather input and build trust and relationships among communities. 
Allen said he understands people's wish to receive the money out as quickly as possible, but said transformation needs to be deliberative and cannot be rushed.
"It's fast to do things the same – that's the fastest way to sort of get money out the door," Allen said. 
But, he added, the state cannot rely upon the existing systems that have failed Oregonians to quickly get money out. 
"That's not transformation," Allen said. "That's more of the same and we were committed not to doing more of the same because frankly, more of the same doesn't work for people."
County Views
Advocates and local officials such as Multnomah County Commissioner Sharon Meieran have questioned the pace of the Oregon Health Authority's rollout of funding. 
Lane County Commissioner Pat Farr on Friday said he suspects the state faces the same internal challenges with getting money out the door that happen at a local level when counties distribute funding to partners like non-profits. He understands there are challenges, but noted they impact people.
"I personally am patient with it, while understanding the delays in service mean people who need service aren't getting served," he said.
Farr said facilities are critical for counties, particularly when they need to serve people who need residential care, such as former Oregon State Hospital patients.
"Even pre-COVID it was difficult," Farr said. "Post-COVID, it's almost impossible to place people in the county."
Farr said that means people don't get the level of care they need. "My own personal frustration is that we end up sometimes putting people in a lower level of treatment and care than is appropriate for them," he said. "How are we going to get them that care if we don't have the people, let alone the facilities, to help them?"
Currently, Lane County is working on plans for a crisis center that could help people in the system. It could open as soon as 2024.
For now, the concept of financial risk sharing tied to Oregon State Hospital patients ready for discharge is unrealistic because patients often need a high level of care that counties can't give them, Farr said.
"It's like telling a child to run a mile in four minutes," he said. "You know what, I'd love to, but I can't run the mile that fast."
You can reach Ben Botkin at [email protected] or via Twitter @BenBotkin1.