Oregon's slow roll out of a $1 billion package in behavioral health is raising eyebrows.
Image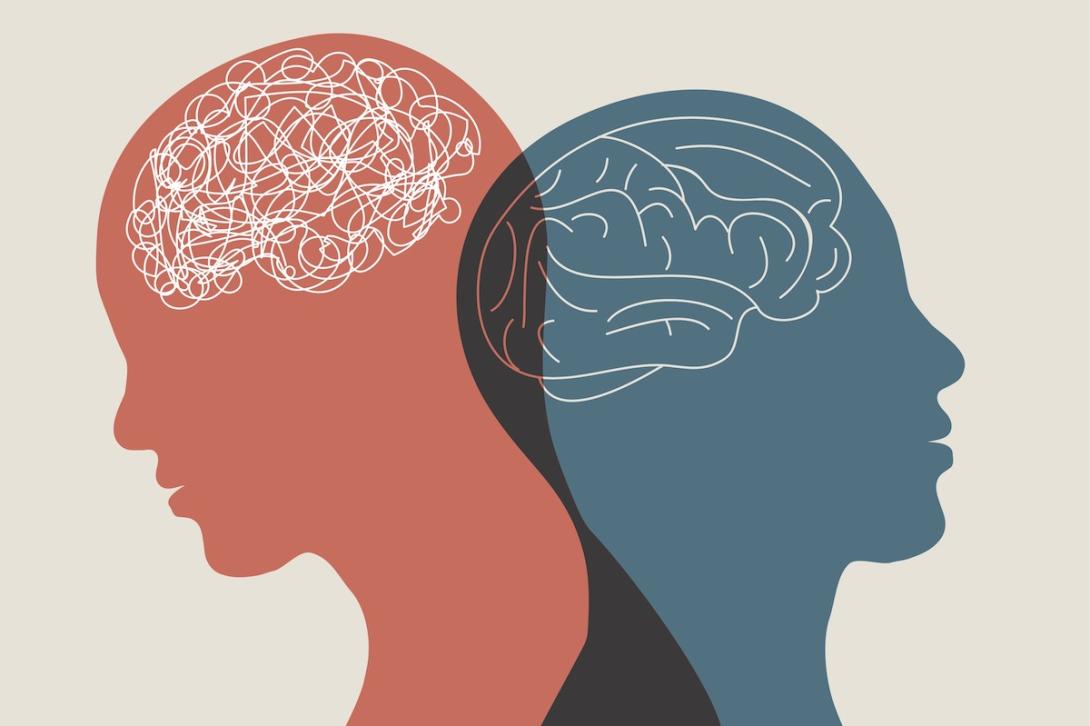 February 8, 2022
The Legislature made an historic $1 billion investment into the behavioral health system in 2021. But even as lawmakers discuss additional spending  in Salem nearly a year later, communities are still waiting for the money. 
When the Legislature ended its 2021 session in June, lawmakers and state leaders praised the wide-ranging expansion of the behavioral health system to address a statewide crisis. The funding would expand capacity for housing, community programs and grow the state's 24,000-person workforce that serves people in clinics, community agencies and residential facilities.
But county officials, providers and advocates complain of a long, anxious slog of waiting for the Oregon Health Authority to roll out the projects and push out money to organizations that will serve people. 
 "We are in a serious crisis with hospital beds and residential beds and people needing treatment," said Kevin Fitts, a longtime advocate for mental health care services. "Why are we not getting money out there on the pavement with haste, with expeditiousness?"
The problems are urgent: 
Residential facilities have lost nearly 400 beds across the state that serve adults and children who need care. 
Oregon State Hospital, the state-run psychiatric facility, faces a court-ordered review from an outside expert due to its failure to promptly admit patients who enter from the criminal justice system. 
In the private sector, behavioral health providers struggle to recruit and retain staff needed to keep existing programs and facilities open. 
Oregon consistently ranks near the bottom in surveys that compared the state's access to services to other states. 
Health authority officials point to the steps they need to take to get the money out. The agency needs to establish rules for programs, advertise requests for proposals and pick the winning organizations before doling out money. The authority also wants state lawmakers to fund more behavioral health staffers at the agency to help get the funding out and programs set up. 
But patience is wearing thin. 
"They … are notorious for not getting money out the door," Multnomah County Commissioner Sharon Meieran told The Lund Report. "I don't know who's holding them accountable and who is aware that this is happening and trying to make the Oregon Health Authority function more effectively."
Tensions Over Legislation To Penalize Counties
County officials were particularly rankled when a report surfaced last week. The court-ordered assessment of Oregon State Hospital, previously reported by The Lund Report, said the health authority wants to pursue legislation that would allow the state to charge counties that don't accept for community-based treatment the state hospital patients who no longer need hospital-level care.
According to the outside expert's report, the number of hospital patients who could enter a less intensive — and less expensive — care level is similar to the number of patients waiting to enter the hospital. Community care outside the state hospital can happen in a variety of ways, such as through residential programs or outpatient services.
Meieran said the health authority needs to step up — not look for a way to squeeze counties as they wait for state funding so they have resources to serve people in the behavioral health system.
"We're only not providing (community based care) because they're not getting the money out — even the money that's been approved," said Meieran, an emergency room physician.
Meieran added that the counties have been "begging for the money forever."
"Finally, the Legislature hears us, gives the money and a year later, we're starting our next legislative session and haven't received it," Meieran said.
Meieran isn't alone in her concerns. However, in some quarters, officials avoid publicly criticizing the health authority because they don't want to damage their working relationship with the agency, which directly funds them. Another county official outside Multnomah County, who declined to be identified for that reason, raised similar concerns in an interview with The Lund Report.
OHA Defends Itself
An Oregon Health Authority spokesperson did not immediately answer  questions about the criticisms.
However, Steve Allen, the authority's behavioral health director, defended the agency's timeline in setting up the expanded behavioral health system in a Monday presentation to lawmakers on the joint budget panel's Subcommittee for Human Services.
"We really have been focused on multiple areas of the system," Allen said. 
For example, the authority is trying to keep the existing system intact while simultaneously working on the expansion pieces, Allen said.
"We only have so many staff and so many resources," Allen said.
As for the proposal to charge counties when Oregon State Hospital patients no longer need hospital care but cannot return to their communities, Allen said talks are ongoing.
"In too many cases, those transitions don't happen quickly," Allen said, but also acknowledged counties can have legitimate reasons that prevent them from helping patients.
"I think the counties, for their part, have had good reasons for not always being able to facilitate a timely transfer," Allen said. "That includes development of additional residential capacity."
Residential capacity needs to grow, a goal that was envisioned in the 2021 session, Allen said. He cast the county proposal, dubbed "county risk-sharing" in a long-term way, but didn't offer a firm timeline.
"We don't think the counties are ready to implement something like this right now," Allen said. "But our hope would be as this moves forward that it would help ensure that counties are really focused on what they would need to better support people coming out of the hospital in a faster way. As we open up the back door, we can open up the front door and have increased system flow."
Allen gave lawmakers an update on some of the 2021 initiatives:
Workforce development: House Bill 2949 provides $80 million, with an eye toward incentives to attract a diverse workforce to the field. The authority expects to award up to $7 million in immediate grants later this month for trainees to get clinical experience. Another $13 million will be awarded towards the end of the year, after a request for proposals is posted in July. Money for the remaining $60 million in incentives is on a similar timeline, as officials develop rules and regulations and make marketing plans.
Residential facilities and housing: House Bill 5024 puts $130 million into housing. On Dec. 30, the agency posted one request for proposals for projects that can be set up quickly. Those are due by March. But there are at least two other requests for long-term projects that the agency needs to advertise between March and May. These include projects that may require construction or focus on non-licensed programs like support housing. As part of that work, 104 potential applicants have already received up to $50,000 each in planning grants to prepare their proposals.
Aid and assist cases: "Aid and assist" patients are people in the criminal justice system who need treatment before they can face charges and aid in their defense. They often are sent to Oregon State Hospital, but often wait in jail for treatment even after judges order their treatment. Just $2.25 million of a $21 million appropriation for community services to help this group was spent in the second half of 2021. The state is working on a plan for the remaining funds.
Smaller projects can take time too. For example, a $6 million appropriation for a new peer respite center program still needs rules and a request for proposals to go out. That's due to happen in the late summer, possibly as soon as August. Peer respite centers provide a place for someone to stay for up to two weeks when they don't need hospital-level care. The money eventually will set up four peer respite centers in Oregon. 
"It's just a matter of the bandwidth of the staff that we have and the other pressures we've been under," Allen said. "I personally am not pleased with the progress on this. I wish we were able to move all of this work more quickly."
To that end, the health authority has requested 109 positions in its budget rebalance request tied to the behavioral health investments. This includes new employees that directly work for the behavioral health unit as well as support staff in related departments, like budgeting, external relations and Medicaid.
The authority's existing behavioral health unit, as of December, has 16 managers and about 103 staff positions. Of staff-level positions, 26 were vacant and 23 of them in an active recruitment stage, including job offers.
In this session, state lawmakers are proposing legislation that would give behavioral health providers money to aid the recruitment and retention of staff. This includes increased pay, bonuses and incentives such as stipends for child care. 
That legislation is intended to provide a short-term way for the system to stay above water while the state works on a long-term solution. That will entail raising Medicaid reimbursement rates for providers and will require approval from the federal Centers for Medicare & Medicaid Services.
Chris Bouneff, an advocate and executive director of the National Alliance on Mental Illness, or NAMI, Oregon, said part of the issue is that the behavioral health workforce quickly worsened after the 2021 session ended and the pandemic persisted. The 2021 investments will help, he said, but they came with a long-term approach, such as building facilities.
"They just didn't fully appreciate the crisis we were in," Bouneff said.
Bouneff added: "If I'm going to criticize the agencies or the executive branch, they just didn't rise to the moment and we needed them to. At the same time, in their way, going through their own processes, they are coming up cooperatively with solutions and that's very much appreciated."
Disability Rights Group Seeks Urgency
Disability Rights Oregon took Oregon State Hospital to court over its failure to admit patients within seven days of a judge's order that they need treatment to stand trial in court. That federal lawsuit led to the appointment of an outside expert who is working with the health authority and Disability Rights Oregon, which serves as a federal watchdog for the state hospital. The expert will submit recommendations for long-term improvements by the end of April, under an interim settlement agreement.
KC Lewis, an attorney for Disability Rights Oregon, said he's "not an expert in the administrative workings of large government agencies." 
But he said the organization has been pushing the health authority to quickly disburse the funds ever since they were authorized last year.
"We see there being an incredible amount of urgency," Lewis said in an interview. "We have clients who are sitting in jail in violation of their constitutional rights right now."
You can reach Ben Botkin at [email protected] or via Twitter @BenBotkin1.