The short-term spending is an initial step toward stemming losses in the behavioral health field. But advocates say the system needs long-term investments.
Image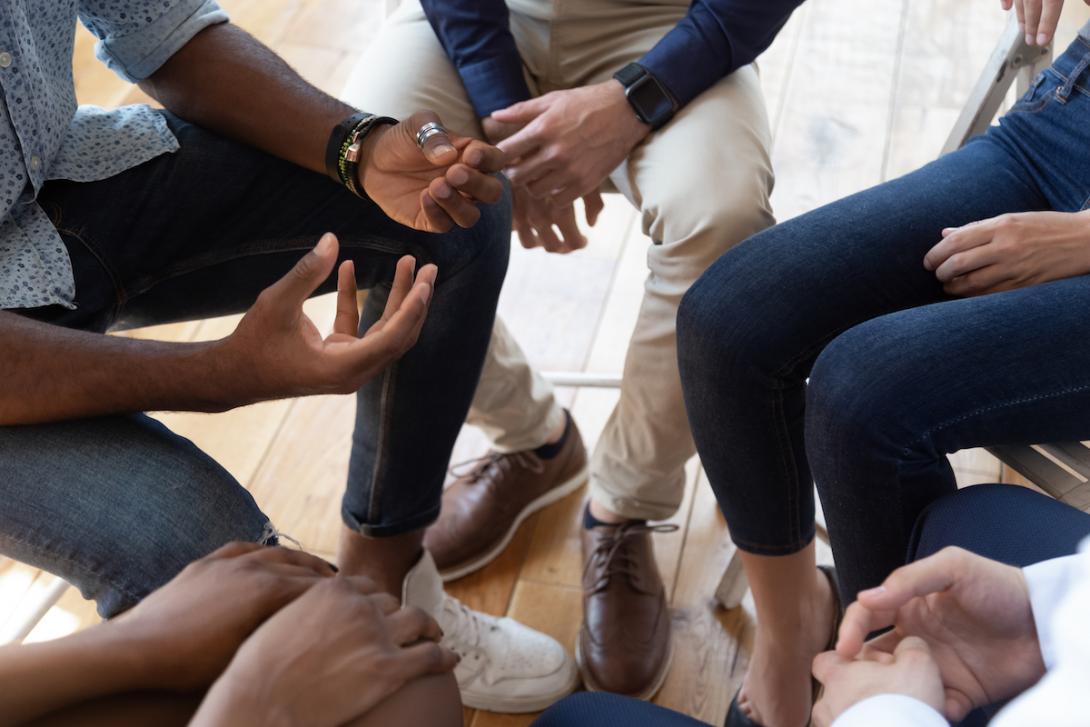 October 28, 2021
The Oregon Health Authority is making $15 million in grants available to residential behavioral health providers to help them retain and recruit staff with incentives. This includes residential facilities serving people with mental health needs and those treating substance use disorders.
The funding comes at a critical time for the state's behavioral health care industry. Facilities and programs have shuttered during the pandemic due to a combination of factors, including the difficulty in offering in-person services and challenges in recruiting enough staff to maintain programs and residential housing. The relatively low wages paid by many behavioral health providers can make the field unattractive to applicants.
So far in 2021 in Oregon, there have been four permanent facility closures and 10 temporary closures of adult and youth facilities, impacting more than 100 beds across the state. Temporary closures of admissions in facilities were for staffing shortages and COVID-19 outbreaks, stretching from eastern Oregon to the Portland region, state data show.
Elsewhere, Grants Pass-based Kairos Northwest in August announced plans to shutter New Beginnings, a 15-bed residential youth facility, amid a financial and workforce crunch. Kairos Northwest continues to operate other residential and outpatient programs.
Statewide, Oregon has 249 behavioral health residential facilities, with a bed capacity of 1,912. However, that doesn't mean all those beds are filled at any given point in time due to patient fluctuations and flows.
They serve a variety of needs, including mental health short-term and long-term care, substance abuse counseling and gambling addiction treatment.
State officials are putting out the funding with a keen awareness that Oregon's behavioral health workforce has long-term structural needs. The health authority had the Mental Health and Addiction Certification Board of Oregon survey about 3,000 professionals in the field. That survey found that poor pay, a lack of child care, burnout and poor working conditions are among the reasons behavioral health professionals leave the field. Nearly one-quarter of those surveyed said they are considering or planning to leave the field.
"This is a situation and time where people really want access to behavioral health service more than ever," said  Leticia Sainz, the health authority's adult mental health and addictions director, in an interview with the Lund Report. "That combined with workforce shortages put additional strain on our system."
Twenty percent of behavioral health providers reported it takes six months or longer to fill a position on average, according to a June survey by the Oregon Council for Behavioral Health, a trade group for the industry. Another 18% reported they had perpetual job openings due to lack of candidates.
The state money will go into two programs. For the first, providers can seek recruitment or retention bonuses of up to $2,000 per full-time staff member. Those bonuses, which need to be paid out by Dec. 31, go toward licensed and unlicensed staff, including caregivers and food servers, who provide direct care to residents. Part-time staffers also are eligible for pro-rated bonuses.
The second area is child care stipends and other improvements for worker conditions. The funding enables providers to give childcare stipends of up to $200 a month for two months to each staffer. 
Providers also can seek money to improve work conditions in other ways, such as for air purifiers, air conditioning units or furniture. They also can seek funding for additional supervisory staff pay and benefits for up to a 12-month period.
Sainz said the state surveyed the workers because it wanted to hear directly from them. As the state's focus on the workforce shortage proceeds, Sainz said the authority will seek patient perspectives.
The $15 million is just an immediate part of addressing the long-term workforce needs in Oregon.
Sainz said the state has a lot of work to do, such as putting into place programs related to House Bill 2949, which passed in the regular 2021 session. 
That bill appropriates $80 million in federal American Rescue Plan Act funding for incentive programs. It includes efforts to recruit providers who are people of color, tribal members or residents in rural areas who can provide culturally appropriate care.
Heather Jefferis, executive director of the Oregon Council for Behavioral Health, said the $15 million is a first step toward addressing the wider needs in the system. 
"If it can keep 10% or 20% of people who were going to quit from quitting, that's a win," Jefferis said. However, the state also needs a long-term strategy to deal with the roots of the problem, Jefferis said. These include a lack of parity, low Medicaid insurance rates for providers and a lack of resources. 
"There will probably be continued requests for infusions that support the system until longer-term solutions can be enacted," Jefferis said.
The application process for the funding is simple and the money will go to any licensed provider that qualifies. If enough providers seek the funding, it's possible the state will adjust the $2,000 maximum bonus figure downward as the money is spread out among employers.
Sainz said she hopes the state's first payments to providers for incentives can go out in mid-November.
The money is coming from $7 million in federal COVID-19 relief funding and $8 million in federal money from the Substance Abuse and Mental Health Services Administration. The $7 million will go toward worker bonuses and the $8 million will go toward child care stipends and workplace condition improvements.
The SAMSA funding has some flexibility, but it cannot be used to pay employee bonuses. It also can't go toward capital projects, like remodeling a breakroom.
However, a provider could qualify if they put the funding toward a massage chair in the breakroom or a coffee machine.
You can reach Ben Botkin at [email protected] or via Twitter @BenBotkin1.