Rep. Rachel Prusak, chair of the House Health Care Committee, is leaving the Legislature when her term ends.
Image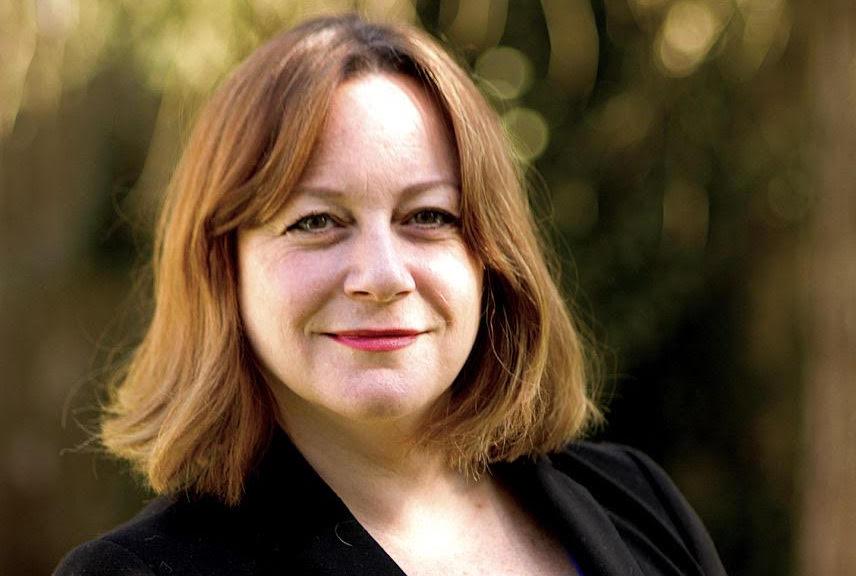 March 8, 2022
Rep. Rachel Prusak quickly made her mark on the Oregon Legislature after her election in 2018. 
Prusak, D-Tualatin/West Linn, became chair of the House Health Care Committee in her second term. The high-profile perch put Prusak, a nurse practitioner, at the forefront of health care policy while a pandemic raged in 2021 and during the short 32-day session that ended Friday. 
But Prusak is bowing out after two terms and is not running reelection in November. She'll continue to serve out the remainder of her term.
Prusak announced her plans jointly with fellow Democratic Reps. Karin Power and Anna Williams last week. In their announcement, the three said the base salary for lawmakers of less than $33,000 a year made it "unsustainable" to balance families, jobs and public service.
The Lund Report interviewed Prusak on Monday about her decision — and what's ahead for Oregon health care.The following interview is edited for brevity and clarity. 
The Lund Report: Tell us more about the personal considerations behind your reasons for leaving and how they interacted with your job as Health Care Committee chair.
Rep. Rachel Prusak: It was a really hard decision. I chair the Health Care Committee. That's an important policy committee and something I dreamed of for so long. But I think that what a lot of people don't realize is how hard balancing a campaign with legislating with working is. Going into your first one you're like, "I can do everything, I can balance everything." Going into the second one — this one had to be during the pandemic — you still feel like you can balance it all. But as I was heading into the third campaign, they're not easy. I'm not saying they should be, but I just don't know how people continue to balance it all. And unfortunately, for too long, (people) haven't had voices in the legislature that are still working and can bring the lived experience to the role because of how hard it is, and something has to change. 
TLR: If the legislative pay bill had gone a different way, would you not be leaving? Is it as simple as that?
Prusak: All three of us agreed to stay if it passed. It's definitely a big question right now: What is more important, people in seats or professionalized institutions where people who have been there and do the job feel supported as they do? When you're a member, you're busy, and you're learning. But when you're a chair, you're in charge and you have to be on top of everything to make sure our policy is successful.
TLR: Looking back, what would you say have been the biggest legislative achievements during your time as health care committee chair?
Prusak: Wow, so many. Cover All People, telehealth, nursing workforce, Medicaid redetermination and safe storage (of firearms). They're all pretty big. And then the other one I would add to the list is the mobile health units to serve populations with histories of poor health. 
TLR: Any others? 
Prusak: I have to highlight one other: universal access to primary care and behavioral health care, which was House Bill 4083. I had a work group all 2020 and then tried to pass it in 2021, and it got stuck in Ways and Means. Then, once again, in the short session, it got stuck in Ways and Means. So when I learned that it wasn't getting out of Ways and Means, I amended Senate Bill 1529, which was really controversial at first because it was giving power to the public health director without the governor, so we amended it to have the governor included which the Republicans wanted and while I was amending it to do that, I amended in access to primary care and behavioral health care without the fiscal. The bill makes it so that every payer has to offer a plan with three co-pays for primary care and behavioral health care covered with no cost-sharing on three visits. It also covers both visits in the same day. A lot of payers won't do that. 
In the last day when my committee agreed to stand at ease and wait for the paperwork, we amended a really important bill that was bipartisan into that bill. And that to me is huge.
TLR:  What is the unfinished business that you would have liked to do or were planning to do in 2023?
Prusak: I will be working with Rep. (Anna) Williams and a few other stakeholders including DHS on a kind of Medicaid overhaul (of) reimbursement for care homes. Right now the system is really antiquated and the reimbursements for adult care homes or those caring for disabilities as those caring for behavioral health community members — the reimbursement is so low and we need to make sure we do right by our vulnerable community members. 
I will also be staying involved on the task force for Medicaid redeterminations and building the bridge plan.
TLR: What are some of the big issues lawmakers will face in the 2023 session?
Prusak: Building the bridge health plan and moving forward with a state-based marketplace. Moving towards our goal of universal coverage of health care and behavioral health care. I think doing some work in the space that we started the discussions around staffing agencies overcharging. For example, some of our long term care facilities have been paying $80 an hour for staff from staffing agencies, and some of them could potentially go out of business. So we passed a bill (Senate Bill 1549) to really address this. We really need to look at how we're going to  support our nursing workforce going forward. House Bill 4003 did great things but not enough. We have so much work to do.
TLR: What advice would you give your colleagues about how to handle health care policy?
Prusak: It's really important to listen to all sides of an issue. I know that was something I heard over and over again, that people were appreciative of me, that I had an open door, that I listened to all sides. I always stood by my values to advocate for increased access to care, so whether that was standing up against the payers during the telehealth fight or my belief in the importance of public health and standing up for safe storage to prevent suicides. You have to have an open mind while you explore all of the issues and hear from as many people as possible. I think having a clinician's perspective helped with that, and I look forward to what comes next. I don't know what comes next for me professionally, to be honest, but hopefully it is working on policy from the outside.
You can reach Ben Botkin at [email protected] or via Twitter @BenBotkin1.
Comments
Submitted by

Roberta Hall

on Tue, 03/08/2022 - 15:47
Permalink
Rachel Prusak madee a significnat contribution to healthcare in her 2 terms in the House. Let us hope that she can continue to have an impact perhaps in helping us get to a Single Payer program of care, as well as one that works to bring all people truly into the system, which is an addition to a standard SP system.