Hospital-run mass vaccination sites are winding down while primary care providers and others are increasing their role in the rollout of the COVID-19 vaccine.
Image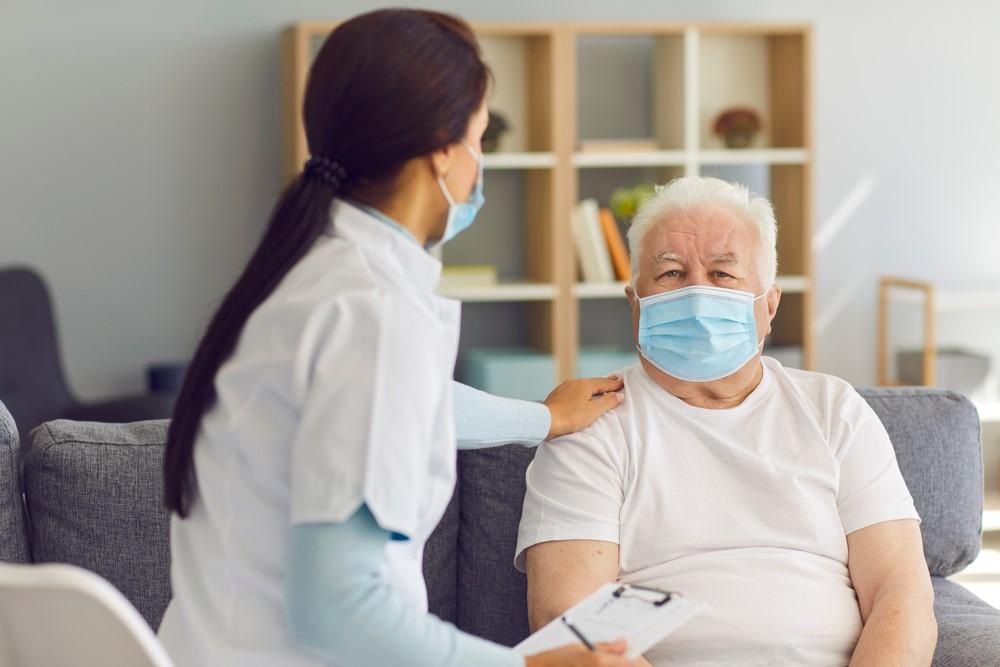 May 17, 2021
In the early months of the COVID-19 vaccine drive, mass vaccination clinics offered an assembly-line approach to hordes of people. 
Their goal was to meet demand and get as many people vaccinated as quickly as possible. People lined up in cars and big halls for their turn to get a jab. 
The era of mass clinics to meet pent-up demand is drawing to a close. Yet Oregon's vaccination push, like the nation's, continues. In Oregon, the state wants to vaccinate 70% of adults 16 and older with at least a first dose of the two-dose vaccine before it eases up restrictions such as capacity limits for stores, restaurants and entertainment venues. The vaccination rate now is 62% statewide. 
To hit 70%, providers need to vaccinate another roughly 300,000 people, which the state hopes will be accomplished by late June.
Providers and public health officials say the next phase of the vaccine rollout will use new tools to reach people and address vaccine hesitancy. It will be built more on existing provider relationships and less on temporary high-volume settings. People will be more likely to seek vaccination through their traditional providers, including primary care doctors, pediatricians, dentists and pharmacists. This also gives Oregon more avenues to address vaccine hesitancy. People on the fence or with questions can have a one-on-one conversation with their physician and get information from a trusted source.
Last week, the  state's biggest mass vaccination site, run by Oregon Health & Science University, Kaiser Permanente, Legacy Health and Providence Health and Services at the Oregon Convention Center, announced it will offer first doses through May 27 and close on June 19.
It's a harbinger for the rest of the state. 
"Now, we're contemplating what the transition looks like," said Chris Hecht, executive coordinator for White Bird Clinic, a community health center in Eugene. "We're thinking a lot about how we fold vaccination and vaccination advocacy into our ongoing primary care."
Community health centers, also called federally qualified health centers, are safety-net clinics that provide medical care to vulnerable and under-served communities, including communities of color and low-income people who lack access to care. White Bird Clinic serves about 15,000 people annually in Lane County with primary care, behavioral health services, counseling and dental services.
White Bird Clinic took the lead on setting up a mass vaccination clinic at two sites in Eugene, including a performance venue. At its peak, the mass site, largely staffed with volunteers, vaccinated about 1,000 people a week. The clinic has administered an estimated 12,000 doses. But the crowds are thinning. Last Wednesday, about 5% of its slots for vaccine appointments were filled, Hecht said in an interview with The Lund Report. 
Now, White Bird must innovate in fresh ways to reach unvaccinated people.
Community Organizations Key To Reaching More Residents
As part of the statewide shift,  providers will need to work with community organizations, such as those that have the trust of Black, indigenous and people of color communities. In that model, community groups will draw in the people while the clinic will provide the medical personnel and doses. This will come in different forms. One day, providers may work with social workers to vaccinate homeless people through a mobile clinic. Another day, day they may work with a community group to reach Latinos. 
"We're not expecting to have a four-hour clinic and vaccinate 300 poeple," Hecht said. 
The clinic also will look for ways to integrate vaccine administration into routine care. That may look slightly different among different providers, but the underlying goal remains the same: answering questions and concerns.
"A lot of our time and energy needs to be around 'How do we help folks feel comfortable choosing to get vaccinated?'" Hecht said. "That means a dentist might spend an extra five or 10 minutes talking to a patient towards the end of their visit about the benefits (of the vaccine) and addressing any concerns they have. It's really about integrating into their flow and ongoing care."
That's nothing new for many providers. For example, dentists check blood pressure to catch hypertension, Hecht said.
This work also can happen during a case management conference, when a provider is looking over a patient's paperwork and asks if they have received a vaccination. 
"We have to shift to doing this as really taking it person-by-person," Hecht said.
Pediatricians Now Part Of the Push
Pediatricians are another key part of the vaccine effort, now that children 12-15 years old can get Pfizer vaccinations. 
Parents want to know what their pediatrician thinks about the vaccine, said Dr. Zach Spoehr-Labutta, a pediatrician in La Grande in rural eastern Oregon. As the nation faces a broader crisis of trust, he said, "vaccine research supports the idea that people want to hear from their individual doctor about what their thoughts are about the vaccine."
Pediatricians and other providers, particularly in rural Oregon, will face vaccine hesitancy. 
La Grande is in Union County, which has a 40% vaccination rate, more than 20 percentage points below the state average. Spoehr-Labutta said providers may have to address patient concerns that are based on "debunked" misinformation, such as whether the vaccine will affect the patient's fertility. 
Rural public health officials recognize the role providers play in the rollout. Malheur County, in rural eastern Oregon, has a vaccination rate of 33%, the third lowest in the state. 
"We really encourage people to talk with their health care provider," said Erika Harmon, a spokeswoman for Malheur County Health Department. "That's where we go when we need health care information that's personal to us."
This can happen as easily during a pharmacist visit as a doctor visit. Jennifer Tolman, pharmacist and president of Malheur Drug in Vale, said she has administered nearly 400 doses of vaccine in two months. Tolman said she's talked to several people who are "kind of on the fence" about the vaccine. 
But in rural Malheur County, vaccines are a sensitive subject and Tolman is careful not to pressure people.
"It's too bad that it has turned into a political issue," Tolman said. "I feel hesitant to approach even friends who have voiced their opposition to the vaccine."
Outreach still happens, though. Tolman has approached agricultural employers to see if they want to have vaccine clinics for migrant workers. 
You can reach Ben Botkin at [email protected] or via Twitter @BenBotkin1.