But the expansion won't alter the state's decision to remove many social and business restrictions when 70% of the overall population 16 and older has been vaccinated.
Image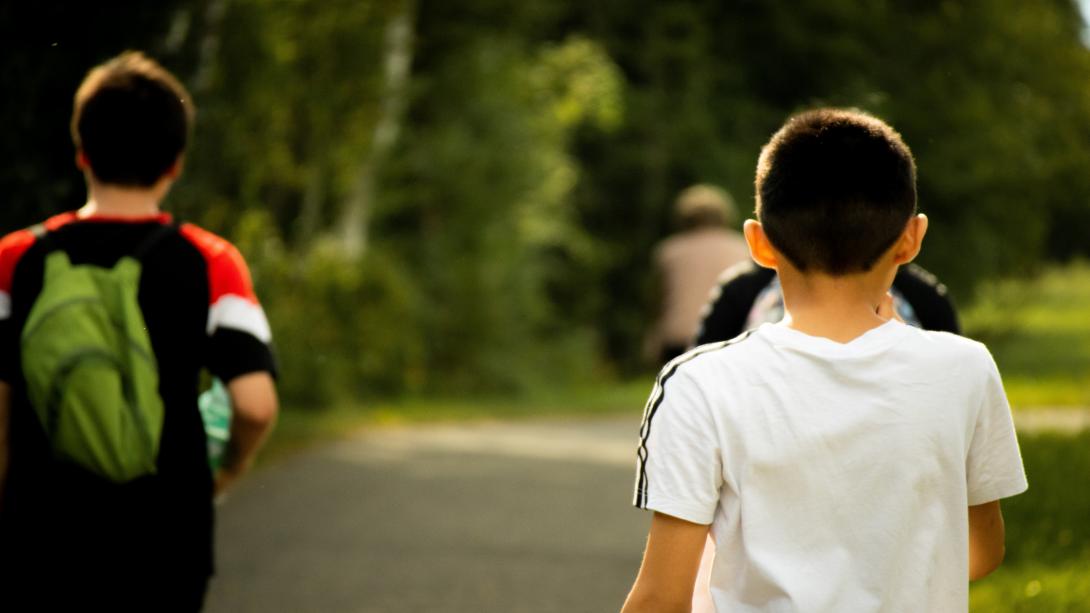 May 12, 2021
COVID-19 Pfizer vaccinations for Oregon children 12-15 will commence Thursday, state officials said late Wednesday. 
The Western States Scientific Safety Review Workgroup reviewed the federal process that authorized the vaccine for children 12-15 and unanimously agreed that it is safe for that age group. The workgroup approval is the final step for Oregon, which belongs to the organization along with Washington, California and Nevada. 
The news opens up a wider segment of Oregon's population to the vaccine. However, the expansion will not count toward the state's progress on Gov. Kate Brown's target of largely removing business and social restrictions once 70% of adults and youth 16 and older are inoculated. That 70% goal "will not be changed" and will still be based only on the population 16 and older, said Tim Heider, a spokesman for the Oregon Health Authority, in an email to The Lund Report. 
Still, the development sets the stage for Oregon to reach a broader segment of the population and perhaps eventually reach herd immunity, which isn't accomplished through the 70% target for people 16 and older. Herd immunity reached is when enough people are inoculated that the virus dies out due to a lack of hosts. No one knows what that level is for COVID-19, but some experts say it requires vaccination of at least 75% of the overall population and possibly much more. 
Brown encouraged families to reach out to their providers for more information. 
"Vaccination is the best tool we have to protect ourselves and our loved ones," Brown said in a statement. "With today's review by leading doctors, pediatricians, and health experts, young Oregonians and parents can be confident in the safety and effectiveness of the Pfizer-BioNTech vaccine for youth. It is completely normal for parents and kids to have questions about vaccines. I urge you to reach out to your family doctor or pharmacist and get your questions answered today."
The Oregon Health Authority started to notify health care providers on Wednesday night that they can administer vaccines to that age group on Thursday. Lawmakers got word earlier in the day that expanded access was right around the corner.
"We should be able to start vaccinating that (lower age) group tomorrow," Dr. Dean Sidelinger, state epidemiologist, told lawmakers Wednesday in a presentation to the House COVID-19 Subcommittee. 
The Pfizer vaccine is the only one authorized for children under 18. It requires two doses spaced several weeks apart, as does the Moderna vaccine. The Johnson & Johnson vaccine only requires one dose. 
There are more than 150,000 children 12-15 in Oregon, according to census data. The state has vaccinated more than 2 million people 16 and older with at least one dose of vaccine. Of those, 1.5 million people have completed both required doses. 
That's about 60% of people 16 and older. The state expects to hit the 70% target for people 16 and older in mid-to-late June, Oregon Health Authority Director Patrick Allen told lawmakers.
Providers are preparing for the increase in demand for vaccine for children. In a statement, Oregon Health & Science University said its website will be ready to schedule appointments for that age group once the state gains approval.
People without Internet access can call  833-647-8222 to make an appointment. 
Oregon law allows teens 15 and older to consent to their own vaccinations, which means parents and guardians do not need to accompany them to the vaccine appointment, OHSU said. OHSU requires parents to schedule vaccinations for their children 12-14 and accompany them to their appointment. 
OHSU also runs a couple of drop-in sites that don't require an appointment, though the provider recommends it. 
The provider is planning an event at Hillsboro Stadium that will accept drop-in visits, including from 12-15 year-olds, 4-7 p.m. Thursday. Usually the site is reserved for people with appointments. 
Staff and volunteers who are bilingual and can speak Spanish and English will be present to reach the Latino community
The site at Portland International Airport is open only on weekends, so no one of any age should arrive for a vaccination until 8 a.m. Friday at the earliest. 
Salem Health started to vaccinate children in the expanded age group on Thursday morning. In a statement, Salem Health said children can arrive as walk-ins without an appointment at the provider's mass vaccination clinic at the Oregon State Fair and Expo Center in Salem or Western Oregon University in Monmouth. Children between 12 and 14 need a signed consent form. 
Appointments are not required, people can schedule them through Salem Health's website.
Salem Health's vaccine clinic at the Oregon State Fair and Expo Center is open from 8 a.m. to 5 p.m. Tuesday through Saturday. Walk-ins without an appointment can arrive until 4 p.m. 
Salem Health's vaccine clinic at Western Oregon University in Monmouth is open from 9 a.m. to 4:30 p.m. on Monday, Wednesday and Friday. Walk-ins can arrive until 4 p.m. 
Rural providers also are gearing up. Pediatricians already have faced questions from parents about the vaccine because of the heightened attention on COVID-19 vaccinations.
The progression of the vaccine from adults to children follows the traditional pathway for medical treatments, said Dr. Zach Spoehr-Labutta, a pediatrician at Grande Ronde Hospital Women's and Children's Clinic in eastern Oregon. 
The best way to address concerns is to start one-on-one conversations with people, who may have heard misinformation or have questions about the vaccine, said Spoehr-Labutta, who spoke for himself and the Oregon Pediatric Society, not his hospital. 
"People need to be encouraged to take the vaccine," he said. "There's only one way COVID-19 will disappear, and that's herd immunity."
In general, the COVID-19 illness is less severe in children than in adults, especially senior citizens. About 22,000 Oregonians between 10 and 19 years old have contracted COVID-19 during the pandemic. Fewer than 200 -- that's under 1% -- were hospitalized.
Older groups have progressively higher hospitalization rates. About 2% of adults in their twenties and thirties needed hospitalization for COVID-19, state data show. About 12% of adults in their sixties and 23% of adults in their seventies with COVID-19 went to a hospital. 
You can reach Ben Botkin at [email protected] or via Twitter @BenBotkin1.