Image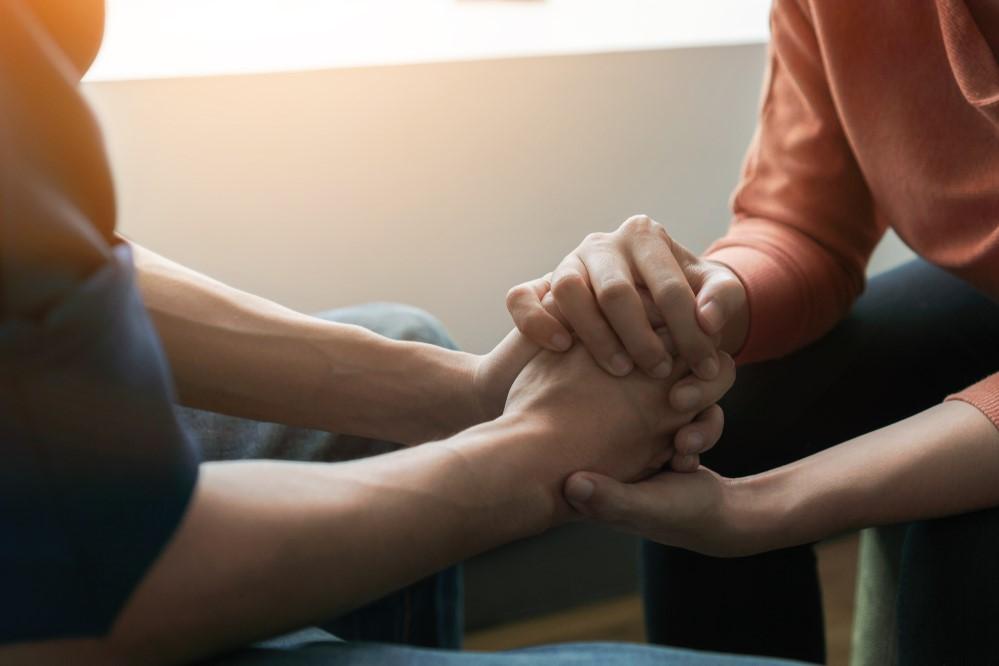 February 20, 2019
Amid widespread recognition that Oregon has a mental health problem, Gov. Kate Brown named behavioral health a top priority. The Oregon Health Authority created a position to oversee its scattered mental health and substance use disorder programs, and agency Director Patrick Allen expected to fill it last year.
But the health authority still does not have a behavioral health director. The recruitment process failed, according to public records obtained by The Lund Report. The agency included dozens of people in the decision process, and they couldn't decide. The health authority is now on its second interim director.
The need for a permanent leader remains urgent.
Oregon sits near the bottom of the heap when it comes to mental illness and care.
It ranks 49, followed by Idaho and Nevada, in a nationwide scorecard that includes Washington D.C. Developed by the nonprofit Mental Health America, the ratings are based on the prevalence of mental illness and access to treatment. In mental illness alone, Oregon ranks No. 51 - the worst in the country.
"The importance of this role at this time cannot be overstated," Multnomah County Commissioner Sharon Meieran said.
Seven months after creating the position, the Oregon Health Authority has failed to fill it. The role comes with lots of challenges. The next director is expected to drive reform, draft legislation, communicate with lawmakers and community members, figure out how to solve the state's mental health crisis and analyze progress using data.
The salary is low for the scope of responsibility, Oregon Health Authority spokesman Robb Cowie said. The new director is slated to make from about $108,000 to $160,000 per year. It's also low compared to similar roles in other states and to private sector jobs with as much responsibility, he said.
"That's part of the territory of working for a state agency," Cowie said
Washington is also in the final stages of hiring a director to lead the state's behavioral health and recovery division after their longtime director retired last year, said Amy Blondin, spokeswoman for the Washington State Health Care Authority.  The position's responsibilities and pay range -- about $100,000 to $138,000 a year -- are similar to Oregon.
This is not the first time that the agency has had trouble hiring a key leader. It posted the job of Medicaid director twice, ended up with 17 applicants and then five finalists, according to public records. The agency offered the job to one candidate but that person turned it down.
So after a months-long search, the health authority asked the former director who had vacated the Medicaid role to return. Lori Coyner started her second stint as Medicaid director on January 28.
"Those are not easy roles to do or recruit for," Cowie said.  
Former Oregon Rep. Julie Parrish, R-Tualatin, said the state needs to get someone hired right away if there's any hope of improving behavioral health care.
"It's like trying to build a house when you didn't lay a foundation," Parrish said.
Meieran agreed that the state needs "dedicated leadership" on behavioral health
An emergency room physician, Meieran sees people experiencing mental health crises "languishing" in ER rooms. As a county commissioner, she's seen county mental health workers struggle with communication, guidance and accountability from the Oregon Health Authority. It's challenging for providers, county officials and community members to know who to contact on mental health concerns without a designated leader.
Hiring a new director who would be held accountable would help build trust with county leadership and communities, Meieran said.
'A High Mountain To Climb'
Hiring a behavioral health director is key to guiding policy through the Legislature and to holding Medicaid payers accountable, Allen told The Lund Report.
In the meantime, the Oregon Health Policy Board is responsible for steering mental health policy, Allen said.
In January, the health authority directed companies vying for one of the state's multi-million Medicaid contracts to identify the behavioral health care needs and solutions for the areas they want to serve. It also asked potential insurers to describe how they will work with social support groups and support mental health workers to serve a backlog of patients needing care.
Meanwhile, the legislators are considering bills that would establish suicide prevention policies for school districts, add a statewide suicide prevention coordinator at the health agency to help reduce suicide rates and establish respite homes for people experiencing mental health crises before they face arrest or hospitalization.
"It's just not as good as we could be doing if we could pull this together strategically," Allen said.
Physician Knute Buehler, a former gubernatorial candidate, said Oregon's reputation as one of the worst states on behavioral health care has likely deterred candidates from seeking the job.
Oregon's Medicaid system has historically failed mental health patients.  Long wait times, a lack of addiction treatment options and peer support groups and underpaid behavioral health providers have hindered mental health care in the state.
"It's a very high mountain to climb," Buehler said.
A Challenging Job
Allen said finding the right candidate is difficult because the director role is a "very challenging job."
Mike Morris served as the health agency's interim behavioral health director for seven months before retiring in January.
He said the behavioral health director position is tough because of the many requirements of the role. Behavioral health directors typically have short tenures, he said.
"I think that speaks to the challenge of the position," Morris said.
The leadership structure is also a problem, Morris said. The position does not report to the agency director. Instead the position is another rung down, under the authority of Margie Stanton, director of the agency's health systems division.
The Medicaid director also reports to Stanton. Morris said the arrangement encourages more collaboration between the two roles.
A Failed Recruitment
The state has set a high bar for the new role.
The state launched its first recruitment for a behavioral health director in June 2018. According to a job posting obtained by The Lund Report, the state prioritized hiring an Oregon-based candidate with an understanding of the state's behavioral health system.
Recruiters evaluated candidates based on six main criteria. They were:
Candidates' understanding and willingness to "embrace and accelerate" Oregon's behavioral health system;
Whether the candidate was a "visionary and acknowledged authority" in leading behavioral health reform;
Demonstrated experience working across agencies;
Experience addressing systemic health disparities and serving diverse, vulnerable and underrepresented populations;
Proven ability to lead a high-performing team;
Proven ability to shape agendas, use data and conduct "high-profile" communications.
The recruitment was scheduled to end July 31, 2018,  but the agency was still looking for candidates on July 16, according to an email from executive recruiter Diana Garibay to Allen.
Recruiters reached out to almost 50 county officials, mental health professionals and people from behavioral health community groups for referrals.
Candidates went through four rounds of video and in-person interviews. The first round included 12 candidates, who were narrowed down to two by the final round of interviews. Two groups of almost 30 health community members and 13 health authority officials weighed in on the final two candidates.
They couldn't agree on the top candidate.
In November, the health agency ended the search for a behavioral health director and Medicaid director without success.
The top Medicaid candidate had accepted a different job offer, according to emails obtained by The Lund Report.
"Because no candidate was able to generate broad consensus, we have decided to conclude this process," Stanton wrote in an email.
A New Approach
Jon Collins became the interim deputy behavioral health director Feb 4, after Morris retired. He sees his role as keeping the train going.
Under his leadership, health officials are preparing to help Medicaid insurers reach new behavioral health goals such as tackling the state's opioid epidemic and offering services to patients who have two or more emergency room visits within six months. They are also putting together services for people in housing who need mental health support and creating plans to support people experiencing mental health crises before they end up in the criminal justice system.
"My role right now, given that I'm an interim as a deputy, is to help support those (initiatives), keep them moving along and make sure things don't go off the rail," Collins said.
Collins said he hopes the new director will coordinate and unify existing behavioral health programs, including children's' mental health, adult mental health and substance abuse disorder.
"There needs to be a little push toward getting them all to work together as a team," Collins said.
He agreed that it is hard to find someone who has clinical experience, managerial chops and policy expertise.
Meieran disagreed. She said she could "immediately" think of several people who could serve the position well.
"It's not that there is any lack of behavioral health expertise in the state," Meieran said. "We have many people who are deeply invested in this work, who are experts in the field and who have done the work for years."
The health authority is looking to start a new recruitment process to find the best candidate, Cowie said. Health officials are putting together a request for applications from executive recruitment firms that can help them find the right candidate. Cowie said the agency does not yet know how much it might spend on a recruitment firm, but the health authority has budgeted $239,644 for recruitment in this two-year budget.
"We're going to continue to pursue strong candidates and do everything we can to get a director for Oregon," Cowie said.
Have a tip about health care? Contact Jessica Floum at [email protected].