Oregon had one of the highest discrepancies between infection and death rates of prisoners versus its population, a report found.
Image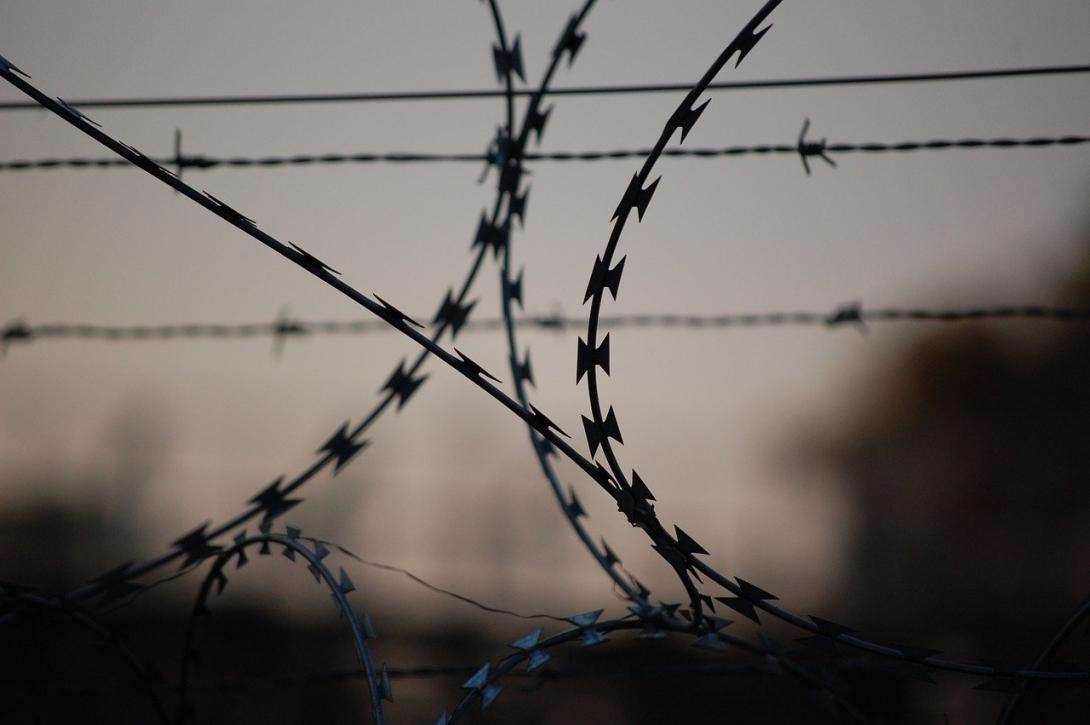 September 2, 2021
Oregon was among three states to score zero points for its efforts to combat COVID-19 infection and mortality rates inside its state prisons, according to a report released Wednesday. The low score was tabulated by comparing infection and death rates within state prisons to rates among states' general populations. In Oregon, the disparity is drastic: The COVID-19 death rate inside prisons was five  times greater than it was for all Oregonians, and the infection rate was six times greater, according to the report from Prison Policy Initiative.
Prison Policy Initiative, a nonprofit that researches and advocates against mass incarceration in the U.S., graded the prison systems in each state, as well as the federal prison system, in their response to preventing disease and death from COVID-19. The report evaluated corrections departments on a point-based system, awarding points for policies that helped slow the spread of the coronavirus within each system. 
Most states, including Oregon, received a failing grade in the report, "States of emergency: The failure of prison system responses to COVID-19." 
A spokesperson for the Oregon Department of Corrections, Jennifer Black, said Oregon's F rating is "extremely frustrating and insulting."
Oregon did, however, rank third nationally in its efforts to prioritize vaccinations among people in custody, with 86% of prisoners vaccinated with at least one dose at the time of the analysis in early June, the report said.
The report found that most states, including Oregon, made no significant effort to create more social distancing space by releasing state prisoners during the pandemic. 
"Oregon, in particular, failed to reduce incarceration for technical violations of probation, didn't accelerate releases for people who are already close to their release dates, did not, to our knowledge, implement any policies to release people with very low-level offenses en masse — and because of that, they ended up with prisons that are still, even now, pretty close to the population levels that they were at at the beginning of the pandemic," Prison Policy Initiative spokesperson Wanda Bertram told The Lund Report.
Oregon ranked 30th for its population reduction, with a 16% decline in the prison population since the start of the pandemic, with just over 12,000 people in custody as of July. The study found that in December 2020, when the pandemic was surging, Oregon prisons were almost full, operating at 95% capacity by some estimates.
While Oregon did not fully implement most early release policies embraced by some states that scored more points for their efforts, it did increase its rate of compassionate releases for medical reasons.
New Jersey topped the list with a near 42% reduction in its prison population, which was significantly more than any other state. Connecticut came in second with a 27% reduction. On the opposite end of the spectrum, Idaho's prison population increased by just under 1%.
Black told The Lund Report that the Oregon Department of Corrections is "dubious about this report." She said its authors did not reach out to her department to verify their information, which was taken largely from research conducted by The Marshall Project, the Centers for Disease Control and Prevention and The Covid Prison Project, a social scientist-led database project.
While The Lund Report independently verified the report's prison population analysis for Oregon by comparing it to state data, Black argued it failed to recognize that when evaluated separately, Oregon's women's population decreased by 30%. She said the men's prison population is the lowest it's been since 2003, dropping much faster than previously forecasted. In July, Oregon had nearly 2,500 fewer prisoners than it did at the start of the pandemic.
Black also took issue with losing points based on Oregon's failure to mandate COVID-19 testing when that decision was largely out of the department's hands given union representation and labor agreements that bar such a mandate. 
Bertram said the nonprofit's report was intended to make a point about how little action states have taken. She said it also reveals elected leaders are not following through on campaign promises to address mass incarceration.
"There was no better opportunity than the pandemic to move away from mass incarceration; to start implementing policies like mass releases of people with low level offenses," Bertram said.  "And that could have provided the foundation for a shift in a different direction. But states didn't do that."
According to the Oregon Department of Corrections, 3,681 prisoners had tested positive for COVID-19 and 43 had died as of Aug. 30. 
Just two states, New Jersey and California, received C grades — the highest grade awarded. Massachusetts, Illinois, New Mexico, Virginia, Pennsylvania and Maryland all received D grades, and the remaining 42 states and the federal prison system received an F.
The study also evaluated policy changes that addressed basic prisoner health and mental health needs. Alabama was the only state that did not provide prisoners with masks, and it also reported one of the lowest COVID-19 infection rates. The study's authors noted that because Alabama has one of the highest COVID-19 death rates in the nation, this suggests the virus is going undetected until it is too late, meaning that testing data is not reflective of actual infection rates. 
The report's authors pointed to the widespread adoption of free phone calls while in-person visits were suspended and wider availability of hygiene items as positive changes that should be maintained beyond the end of the pandemic. While Oregon did not charge medical copayments pre-pandemic, many states that did suspended this practice, another move applauded by Prison Policy Initiative.
Five states — California, Connecticut, Illinois, Maryland and Montana — received full points for adopting a wide range of policy changes to address basic health needs, according to the analysis.
"We gave most states failing grades because they refused to address basic health (and mental health) needs for those trapped inside and they shied away from releasing large numbers of people who could have been safely returned home, all of which contributed to extremely dangerous conditions behind bars," the report concluded.  
Black said the report's assertion that Oregon did not provide hygiene items to prisoners during the pandemic was false. 
"From the beginning, we supplied all adults in custody with the needed hygiene products to keep themselves, their cells and living areas clean and disinfected numerous times a day," she said. "I, along with the other 4,500 DOC employees, have spent the last 18 months focused on COVID-19 and protecting our staff and the people we incarcerate. This rating gives no consideration to the endless hours of thought, planning and implementation that has occurred."
You can reach Emily Green at [email protected] or on Twitter @GreenWrites.