A former Oregon state prisoner alleges his finger was amputated because of malpractice by a doctor at the Columbia River Correctional Institution in North Portland.
Image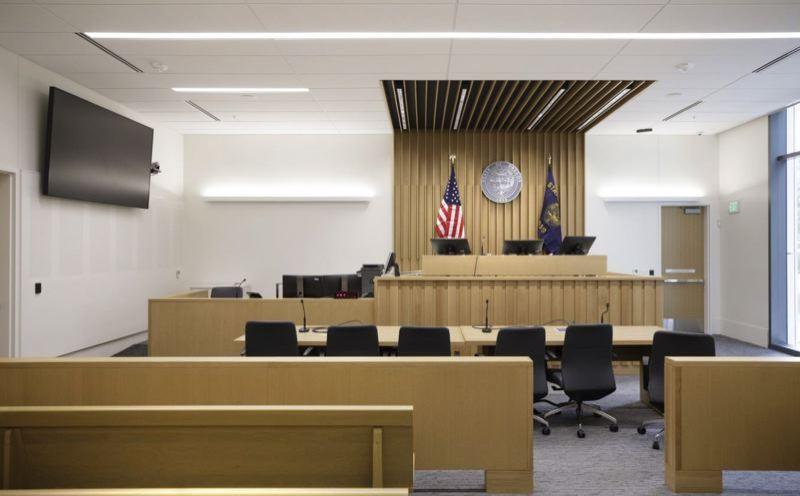 July 22, 2021
A former prisoner is suing the Oregon Department of Corrections over the loss of his finger, alleging it was amputated because of shoddy treatment by a prison doctor who'd been disciplined in the past.
The suit, filed in Multnomah County Circuit Court on Tuesday, seeks $500,000 in damages. 
Alec Gonzales was in custody at Columbia River Correctional Institution in North Portland when he dislocated his left pinky finger while playing basketball in November 2019. 
A Department of Corrections physician, Dr. Thomas Bristol, examined his finger and gave him ice for the swelling, according to the complaint. 
When the finger did not improve, Gonzales was treated at Adventist Health Portland's emergency department, where staff determined it was not fractured and placed it in a splint. He was given instructions at that time to not remove the splint, and those same instructions were noted in his file with the corrections department, the suit says. 
But Bristol disobeyed that order, the complaint alleges. During a follow-up appointment at the correctional facility, Bristol allegedly removed the splint and taped Gonzales' pinky finger to his ring finger with medical tape, known as a "buddy tape" splint.
When the finger still did not improve, Gonzales was referred to an orthopedic surgeon at Oregon Health & Science University and had several appointments there and again at Adventist Health Portland. Providers said his finger needed to be amputated and removed it in January 2020, the suit says.
Oregon Department of Corrections spokesperson, Jennifer Black, told The Lund Report her employer does not comment on pending litigation.
Gonzales' attorney, Stevens & Legal in Hillsboro, did not immediately respond to a request for comment.
Because Gonzales was in state custody at the time, he did not pay for his treatment or amputation. Pursuant to state law, the Oregon Department of Corrections is not liable for medical costs incurred outside a prison during a prisoner's incarceration. In Gonzales' case, those outside costs are estimated at $50,000, the suit says. 
"At all relevant times, (Oregon Department of Corrections) owed a duty to plaintiff to use that degree of care, skill and diligence that is ordinarily used by hospitals, doctors and nurses in the same or similar circumstances within the community," states the complaint. 
It alleges  the department was negligent by improperly treating Gonzales, delaying treatment after the split was removed and by failing to follow orders given by another doctor.
"As the direct and foreseeable result of the negligent acts of defendant, plaintiff has suffered, and will continue to suffer, a disruption of his normal and regular activities, physical and emotional pain and suffering, and a loss to the enjoyment of his life," it reads. This is in part, it argues, because Gonzales is no longer as deft a painter, which was his primary source of income.
Oregon Medical Board records show that Bristol, the prison doctor, had previously been sanctioned. Bristol resigned from Kaiser Permanente in 2005 while under investigation for inappropriate touching and behavior with a female patient. The board placed him on probation at that time and ruled that a chaperone must be present when he examines female patients. Three years later, he was fired from Salem Hospital following two more problematic encounters with female patients. Finally in 2010, the board ruled he could no longer treat women after he inappropriately touched and unnecessarily escorted a patient to her car. Bristol was also sued for malpractice in 2001 while he was an employee of Kaiser Permanente. That case was dismissed.
Gonzales was serving a one-year sentence for probation violations at the time of his injury. He was on probation after being convicted in 2018 of unlawful use of a weapon and menacing, both felonies.
You can reach Emily Green at [email protected] or on Twitter @GreenWrites.
Comments
Submitted by

Laura Grandin

on Fri, 07/23/2021 - 12:06
Permalink
Hard to see how hiring this medical school graduate, who demonstrated problematic behavior nearly everywhere he worked before the DOC decided he was good enuf for prisoner care, meets the DOC's obligation to provide competent care. Almost seems like the DOC doesn't value the inmates who are at this guy's mercy.