The Oregon Health Forum prepares to relaunch with Rosie Bueford at the helm, an imminent event and plenty of issues to discuss.
Image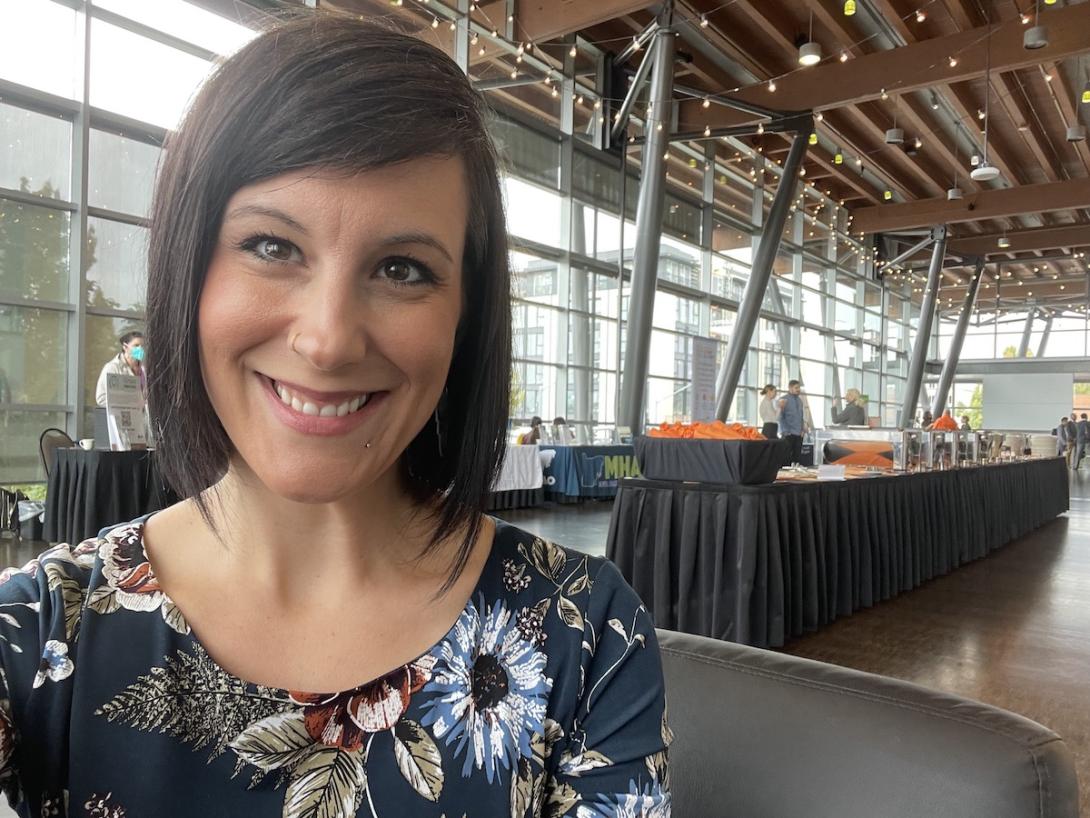 September 29, 2022
Since August, Rosie Bueford has been busy preparing for the relaunch of Oregon Health Forum. The organization, known for hosting large in-person events and fostering public policy discussions around health care, went virtual during the pandemic, then paused. Now the forum is gearing up for its first event under Bueford's leadership. 
Bueford has more than 15 years experience in health care, with a focus on policy development and inclusion. She first pursued a career in nursing before life as a single mom changed her plans. She managed a counseling center, interned at Oregon Health & Science University, and pursued policy improvements to promote equity and reduce health disparities while working at the Oregon Health Authority and Department of Human Services. She is a published author, and she recently obtained her master's in social work from Portland State University.
Since she began her new job, Bueford said, she's been getting oriented, connecting with past allies and supporters of the forum, and is now organizing its next event, scheduled for Oct 31.
"It's going well," Bueford told The Lund Report, which is an affiliate of OHF. "The Oregon Health Forum has such an incredible community of support. And the partners and people who continue to be engaged with the organization are so thoughtful and helpful."
The Oct. 31 event will explore the state of behavioral and physical health integration in Oregon as the state prepares for a new governor. The choice of topic was driven by recent developments around the state and the pausing of earlier efforts due to the pandemic. More details will be posted soon on the forum's website, Bueford said.
Oregon Health Forum was created to be a community asset, organizing panels and events to bring people with diverse opinions together to discuss policy improvements while elevating pressing issues in health care. It launched a few years after The Lund Report, a nonprofit dedicated to public-service health care journalism, began in 2009.
For the remainder of 2022, forum events will remain virtual, Bueford said, but she plans to resume in-person events in January 2023 — including hybrid events that feature online participation as well to reflect the forum's focus on inclusion.
"It's a wonderful opportunity to bring people together to talk about critical health policy issues," said Diane Lund, board chair and founder of The Lund Report, of the forum's relaunch. "I'm super-excited. I think it's wonderful, it's fantastic, and I'm convinced that Rosie is the right person for the job."
You can reach Nick Budnick at [email protected] or at @NickBudnick on Twitter.