State and local government lawyers end months of impasse with "imminent" deal.
Image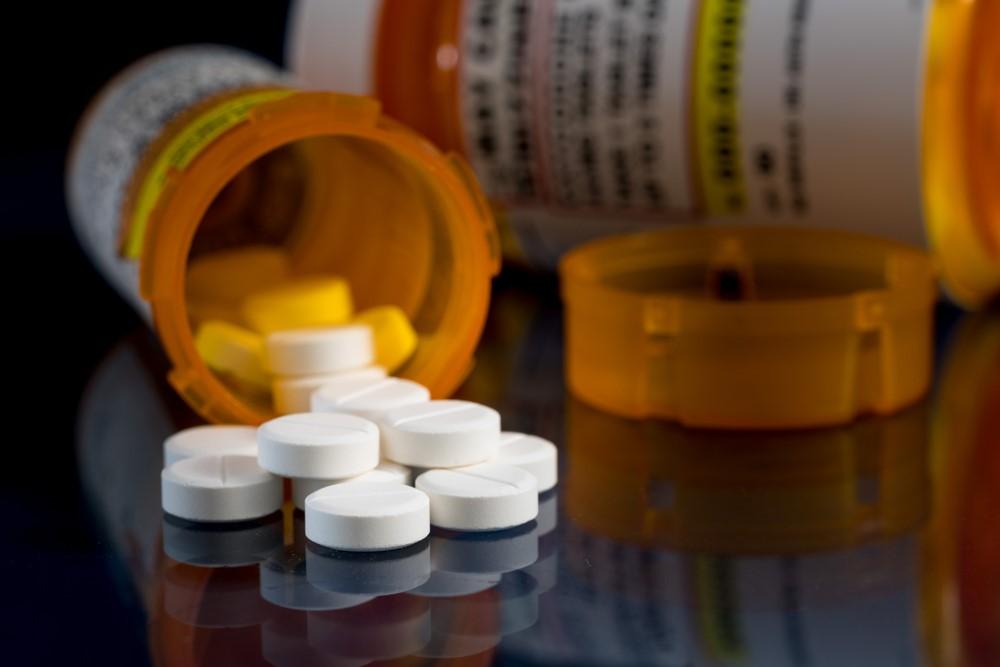 December 21, 2021
After months of delay, state and local government attorneys in Oregon have reached agreement on how to split up an opioid settlement that could send more than $320 million to the state for prevention and treatment. Now the question is how many local governments will sign on, and when?
This week's agreement, which still needs to be finalized, capped months of discussions over the state's share of a $26 billion national settlement with drug manufacturer Johnson & Johnson as well as three companies that distributed opioids: McKesson, AmerisourceBergen and Cardinal Health.
Oregon Attorney General Ellen Rosenblum called the settlement "historic, adding that "these companies have fueled the opioid crisis that continues to ravage Oregon families and communities."
Significantly, the national settlement pegs the amount of money flowing to the states to participation by local governments.
"In order for Oregon to receive its full share of the national opioid settlement, announced last July, participation by the state and all of the counties and cities is required," said a press release issued by Rosenblum's office Monday.
Local governments are being urged to sign on by Jan. 2, and some have already voted to do so — including West Linn earlier this week.
"My mother took her life as a result of addiction, so I appreciate this type of support," West Linn City Councilor Mary Baumgardner said, according to the West Linn Tidings.
Local Funding Will Vary
The national settlement actually consists of two: In one, Johnson & Johnson will pay a maximum of $5 billion over nine years, with payments front-loaded. Meanwhile, the other three companies will pay the remaining maximum of $21 billion over 18 years.
Under the new allocation agreement announced this week, 55% will flow to local governments, while 45% will go to the state.
Under the settlement's formula, the funds distributed to local governments are based on indicators such as overdose deaths.
Among counties, Multnomah stands to receive as much about $24 million under the deal, while Clackamas could receive as much as about $13 million, Washington as much as $12 million and Lane as much as $11 million.
Among cities, Portland could receive as much as about $14 million, Salem as much as $5 million, and Eugene as much as $4 million.
The funds that flow to the state for spending will be "overseen by a board consisting of health policy experts and equal representation from state and local governments," according to Rosenblum's announcement.
Some of that money will develop "a unified and evidence-based state system for collecting, analyzing and publishing data about the availability and efficacy of substance use prevention, treatment and recovery services across the state. The funds will also be used to address treatment and prevention of substance use disorder throughout Oregon, focused on statewide and regional programs and services."
Deal Hailed
"The national settlement — reached after several years of painstaking negotiations between state Attorneys General and representatives of the pharmaceutical industry's major manufacturers and distributors — is incredibly important to Oregon. Every dollar we receive must be used judiciously and wisely. For starters, it will provide us with the ability to increase access to lifesaving treatment and recovery services and will support individuals and families who continue to suffer from substance use disorder," said Attorney General Rosenblum.
"I want to thank the leaders of Oregon's counties and cities for engaging with us over the past year to help maximize Oregon's piece of the national settlement and get money flowing to serve those who need it most," Rosenblum added. "We can and must put a stop to the tragedies that occur every day in our state as a direct result of untreated substance use disorder, including both alcohol and drugs."
Her announcement highlighted the work of Senior Assistant Attorney General David Hart, who has been a national leader spearheading pro-consumer litigation against pharmaceutical companies for more than a decade, including against opioid manufacturers.
Oregon also joined other states in suing Purdue Pharma in 2007, and sued the owners of the company, the Sackler family, in 2019.
A federal judge last week rejected a controversial Purdue bankruptcy plan that would have blocked states from suing the Sacklers.
Talks Marked By Rancor
Some attorneys representing local governments had been critical of the state's bargaining position, and both sides publicly criticized each other.
Rosenblum had sought to maintain tight oversight of how the funds would be spent, but some attorneys for local governments complained that this would lead to bureaucracy and waste.
Rosenblum also sought to cap outside attorney fees at 12%. Portland and Multnomah agreed to do so, but the position sparked complaints from the likes of Lane County which had agreed to pay their outside attorney a larger portion of the proceeds.
As The Lund Report earlier reported, Gov. Kate Brown told county leaders her office had a "difficult" conversation with Rosenblum's office urging the Attorney General to compromise, leading to a breakthrough on Nov. 23.
The final agreement allows Lane County and some other localities to pay their outside attorneys 15%, affecting as much as $2 million of the proceeds.
"We are pleased that an agreement has been reached and our focus is now on communicating the details with all of our non-litigating county and city partners who are eligible to participate in the settlement," said Devon Ashbridge, Lane County's Public Information Officer, in an emailed comment. She lamented that the compromise did not happen earlier, adding, "If we are unable to get a critical mass of signatures by January 2 it could, of course, reduce the overall settlement amount for Oregon as a whole."
You can reach Nick Budnick at [email protected] or on Twitter at @NickBudnick.