Attorney General Ellen Rosenblum is close to a deal with local governments divvying up a $330 million opioid settlement, though conflicts linger.
Image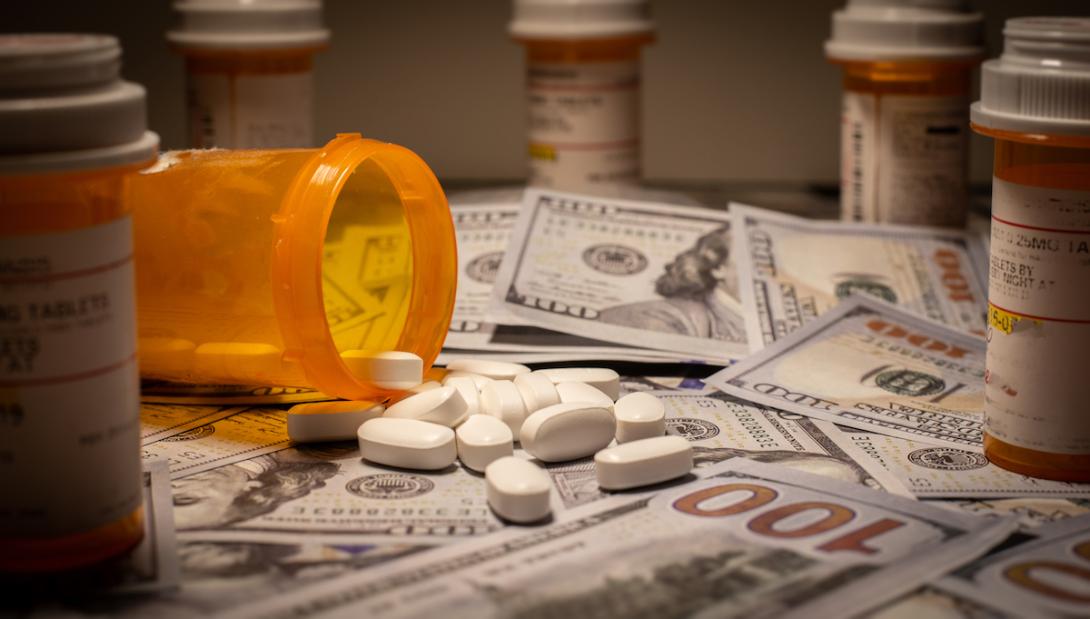 December 7, 2021
After months of impasse, state and local government lawyers have largely reached agreement on splitting Oregon's share of a $26 billion national opioid settlement, The Lund Report has learned.
Oregon's share — to be paid by three large companies that distributed opioids as well as by the Johnson & Johnson pharmaceutical company — could reach $330 million if all local governments sign on to the deal by Jan 2.
However, one sticking point in the negotiations remains: the state's demand that local entities cut contingency fees for private attorneys who brought lawsuits on their behalf.
The settlement is intended to help fight addiction and provide treatment at a time when the state's indicators on substance use disorders are going in the wrong direction. Last year, the state reported 462 unintentional opioid overdose deaths, up from 280 in 2019.
"We've been working around the clock to reach a settlement that will be good for the people of Oregon," said Kimberly McCullough, legislative and policy director for Oregon Attorney General Ellen Rosenblum. "And we're very close."
Steve Dingle, a Lane County attorney who used to work in the Attorney General's Department of Justice, said the state's position continues to be a sticking point. The attorney general has "no business inserting herself in the attorney fee issue," he said. "If they don't drop this issue then it should be carved out for mediation so it is not holding up the rest of the agreement."
If local governments walk away to pursue litigation on their own, the funds sent under the national settlement to Oregon will shrink.
Breakthrough followed delays
Local government lawyers pushed Rosenblum's office for more than a year to discuss how opioid settlement proceeds would be divided, leading to an impasse The Lund Report first wrote about on Oct. 26.
The breakthrough came nearly a month later, a day after a Nov. 22 video call in which Oregon Gov. Kate Brown told a group of county officials from around the state that she had had a "difficult" conversation with Rosenblum's office about the settlement. Brown suggested that she'd told the Oregon Department of Justice  to get a move on and compromise, according to multiple sources with knowledge of the call.
One of the people on the call, Joe Berney, chair of the Lane County Board of Commissioners, said he was relieved to hear Brown say she had told Rosenblum's office of "her desire to have this 'settled quickly.'" A spokesman for Brown declined to comment.
On Nov. 23, state and local lawyers had their first real negotiation. They agreed tentatively to send 55% of the funds directly to local governments — well above the 15% that was the state's initial bargaining position. 
The remaining 45% will go to the state for distribution, overseen by a committee divided between state and local representatives.
Dingle, the Lane County lawyer, said the meeting was a breakthrough. 
But it came only after the relationship had developed into a contentious one. Dingle said the state's justice department has an "almost obsessive compulsion to control things."
The rancor went both ways. Earlier in November, as local officials threatened to walk away from the state's hard line, Justice department officials publicly said local lawyers had misrepresented the importance of the Jan. 2 deadline to sign an agreement, and also suggested locals lacked the ability to pursue the opioid litigation on their own.
Hours before the Nov. 23 negotiation, however, local governments in Ohio secured a jury verdict in their favor in a federal trial against CVS, Walgreens and Walmart for their role in the opioids epidemic.
Legal History
The contentious discussions amid victory come following years of litigation.
State and federal authorities and others have long accused Purdue Pharma, a company owned by the Sackler family that made oxycontin, hydrocodone, fentanyl and other potent drugs, of engaging in unlawful marketing tactics that resulted in distribution of their painkillers far beyond the medical need, contributing to a plague of overdose deaths across the country.
In 2017, joining other agencies around the country, Multnomah County commissioners approved a resolution to pave the way for suing Purdue to reimburse it for the costs of responding to the epidemic, and other local governments followed suit.
While Purdue has filed for bankruptcy, states and local governments continue to sue other entities that they say facilitated and furthered the opioid epidemic, including Johnson & Johnson and the three distributors: AmerisourceBergen, Cardinal Health and McKesson.
In August, the state signed on to a national settlement with the four companies that had been negotiated by private attorneys and attorneys. But to access all the funds available, all local governments have to participate.
Settlement Stumbles On Details
The $26 billion settlement would be paid over 18 years, and covers nearly all the opioid litigation being waged around the country. A federal judge in Ohio is overseeing its finalization.
But Johnson & Johnson and other defendants structured the proposed agreement to make all potential lawsuits go away. That means the most incentives go to the states where potential litigants, including local governments, all cooperate right from the start. 
That gave power for the local governments to push for a bigger share of the pie, like in North Carolina where 85% of the settlement will go directly to local governments.
Wth the deal almost reached except for attorneys fees, Rosenblum's staff say they are doing what they can do to make sure funds go to the people who need it. Under the proposed agreement, counties like Lane can't use proceeds of the settlement to pay lawyers beyond a cap amounting to 12% of the county's proceeds.
So far, of the local governments who hired outside attorneys, only Portland and Multnomah County are reportedly OK with the provision. 
The position of the others, who hired Tom D'Amore of Lake Oswego to file a suit on their behalf, is unclear. That includes Washington, Lane, Clackamas, Clatsop, Yamhill, Jackson and Josephine counties.
D'Amore had signed a contract with them allotting him 25% of the proceeds. A federal judge subsequently issued a ruling capping lawyer fees at 15%, making that the relevant number for local governments.
Rosenblum's staff said they're not saying Lane County can't pay D'Amore funds amounting to 15% of its share of the proceeds. Rather, they're just saying no more than 12% can come from the proceeds themselves. 
But that means Lane County would have to spend other funds if it wants to fulfill the spirit of its contractual obligation to D'Amore and pay him the full 15% they've committed to paying him.
If counties don't like that, then they can feel free to walk away from the deal, the state suggests. Under the state's initial offer of what's known as the "default" agreement, locals would have received far less money, meaning far lower attorney fees — so in effect they are providing more funds to the hired attorneys, not less.
"​​We're not doing anything at all to interfere with any attorney's ability to obtain attorney's fees. That is a matter that is between an attorney and their clients," McCullough said. "The State of Oregon has a direct interest in this. Every dollar that we agree to pay attorneys in additional fees ... will deny those same dollars to prevention, treatment and recovery services that would otherwise be used to address the opioid crisis."
Dingle, however, said it's not the state's business to dictate counties' contracts with ther lawyers. If the county is able to use the settlement proceeds to give D'Amore its obligated 15%, rather than the 12% allowed by the state, he'd tell commissioners they're "getting a sweet deal. We're getting a better deal than we signed up for."
You can reach Nick Budnick at [email protected] or at @NickBudnick on Twitter.