Researchers compared ten years of medical examiner's narratives to death certificates, and found they frequently did not match.
Image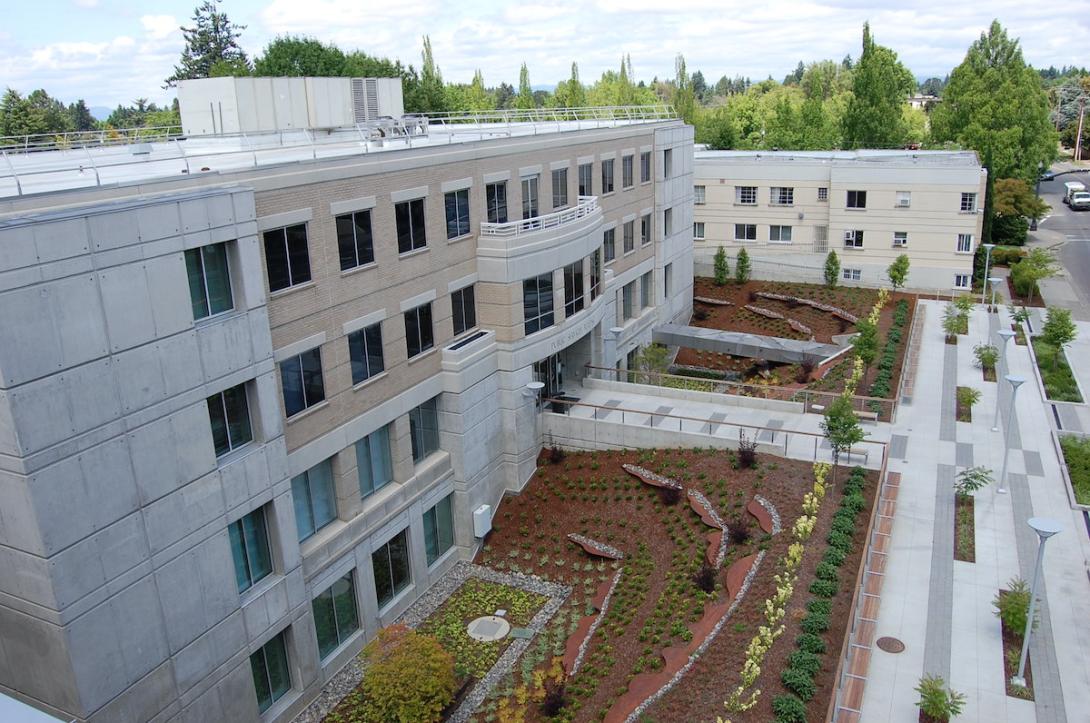 October 5, 2022
The majority of transgender and nonbinary people who died in the Portland metro area between 2011 and 2021 were misgendered on their death certificates, a new study released Wednesday reveals. 
These inaccuracies can make it more difficult for localities to receive federal and state resources for social services or health programs and can harm the effectiveness of public health interventions, said the report's authors, epidemiologists for Multnomah, Washington and Clackamas counties.
Being misgendered on a death certificate is also further dehumanizing for transgender people who faced significant health care disparities while in life, they said.
"What we learned will likely alarm anyone who identities as transgender or nonbinary — or anyone who cares about the rights of transgender and gender nonconforming people," said Kimberly Repp, chief epidemiologist for Washington County and study co-author. "When a population is not counted, it is erased."
But there are clear solutions to this problem, the authors said, starting with the way data is entered into Oregon's death investigation tracking software. Many other states use this software as well. 
There are hundreds of data fields for each person describing their death and for physical descriptors, but only three options are available for identifying someone's sex or gender: "male," "female" or "unsure" (the third category is used in cases where sex cannot be determined from the remains).
The system only has "transgender" as a sex or gender option on a supplemental form that is used in cases of suspected suicide. 
"Because the system is broken, we are literally undercounting the violence against a vulnerable population," Repp said. "That is really scary to me."
The authors write that death investigators often use the deceased's government-issued ID to complete the "sex" field, but that can be misleading. That's because studies show few transgender people go through the process of formally changing their legal identification due to it being a timely and costly process.
There have also been instances of next-of-kin providing a funeral home with the wrong gender identity for the death certificate, either because they are unaware or unsupportive of the person's gender identity. 
The phenomenon of misgendering someone after death has been dubbed "nonconsensual de-transitioning."
"From the data standpoint, this is a simple problem to fix," said study co-author Molly Mew, and epidemiologist with Clackamas County Public Health. "The systems just need more inclusive boxes. Death investigators, medical examiners and funeral directors often know how a decedent identifies, they just don't have anywhere to document that."
The authors suggest other changes as well, including better training for death investigators asking about a person's gender identity, allowing funeral home directors to use other documents to confirm a person's gender identity instead of relying on next-of-kin, allowing data-sharing agreements between local public health departments to better identify trends, and changing federal or state laws to require a person's gender identity to be collected.
The study identified 51 deaths of transgender persons between Jan. 1, 2011, and Sept. 30, 2021, in the Portland metro area by searching the narrative section of medical examiners' reports. The majority of those deaths occurred in 2020 and 2021, possibly indicating an increasing awareness of transgender people.
After the persons were identified, the authors compared the medical examiner's narrative to the death certificate, which has the options of "male," "female," "undetermined" and "X." 
The "X" option was added in 2018 for non-binary people who do not identify exclusively as male or female. Repp is calling on state and federal lawmakers to add "transgender" as an option as well.
Four people were listed on their death certificates as having an "unknown" gender and were unable to be included in that portion of the study.
Of the 47 remaining people, 29 were misgendered on their death certificates. The highest error rate occured in transgender females, where 20 of 33 were misidentified as male.
The extent of misgendering was "eye-opening" for the authors, Repp said. They believe this is the first study in the nation to look at this issue. 
Suicide was the most common manner of death, accounting for 36 of the 51 deaths. Accidents and natural causes accounted for seven deaths each. 
Repp said their report does not capture all deaths of transgender people in the past decade, just those where the medical examiner's office was involved. The misgendering of transgender people in death is likely much more widespread, she said. 
Based on statistical estimates, studies indicate there are approximately 20,000 transgender people living in Oregon, up to half of whom likely live in the Portland metro area. 
"I am a privileged, white, cis-female," Repp said. "The amount of horror I am feeling in this can only be described as minuscule compared to people who are living this as their reality."
You can reach Connor Radnovich via Twitter @CDRadnovich
Correction: An earlier version of this story omitted a relevant category of options listed on death certificants. The Lund Report regrets the error.