The Human Rights Campaign Foundation named 10 Oregon facilities "Equality Leaders" in its 2022 health care index, but four hospitals fell short.
Image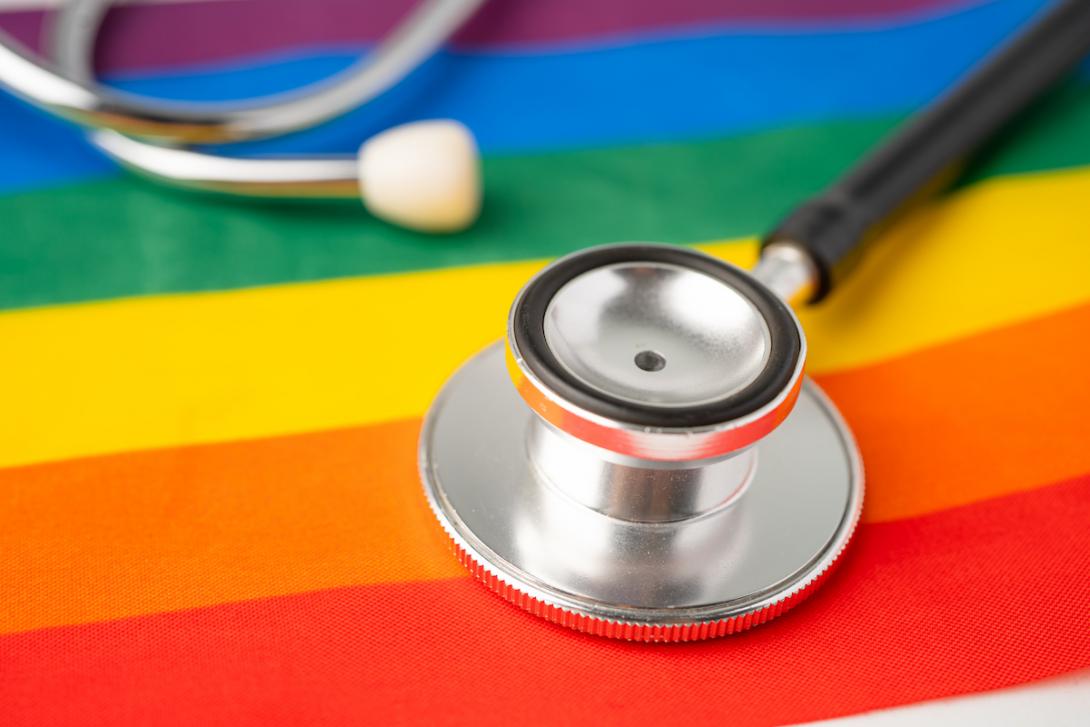 April 7, 2022
Most hospitals in Oregon have policies and practices in place to protect their LGBTQ+ patients and employees from discrimination, according to the most recent edition of the Human Rights Campaign Foundation's annual Healthcare Equality Index.
The index, released March 28, shows that of the 16 hospitals in Oregon that participated in the foundation's survey, 10 achieved a score of 100, earning them the title of "Equality Leader." Five others were labeled "Top Performers," and one participant — the VA Southern Oregon Rehabilitation Center and Clinics just outside of Medford — scored significantly below the threshold, earning 65 out of a possible 100 points. The center's spokesperson was not immediately available for comment.
The index scores hospitals based on certain criteria, including whether they capture gender identity and sexual orientation in electronic health records, offer transgender inclusive health benefits for employees, and extend medical decision making and visitation rights to people of the patient's choice, including same-sex partners.
Of the 906 participating health care facilities in the U.S. and Puerto Rico, 82% were ranked as leaders or top performers due to their LGBTQ+ policies and practices — though participation in the voluntary survey itself is often an indicator of such policies.
Among Oregon's top-ranking hospitals were Kaiser Permanente and Legacy Health facilities, as well as Oregon Health & Science University.
But achieving top status on the survey doesn't necessarily mean there isn't still room for improvement, said Dr. Jae Downing, an assistant professor of health policy and LGBTQ+ health equity researcher at OHSU.
Downing said OHSU's score of 100 "implies that there's nothing for OHSU to do, and I think that's where this index falls short."
For example, they said, "right now at OHSU, we still have a policy, if you're in a same sex relationship, you have to you have access to fertility benefits in a different way than if you are in a different sex relationship."
Downing said gender language in benefit documents still among Oregon health care organizations should be removed based on the Oregon Equality Act, which the Legislature passed in 2007. In 2012, the Oregon Department of Consumer and Business Services issued a bulletin to guide private Oregon-based insurers on how to cover care related to gender identity. The agency further refined its guidance in 2016.
"A lot of people who are generating the benefits document don't know about that until someone speaks up," they said. "These are kind of like small changes that could be made." But, Downing said, OHSU and other area hospitals are doing a lot of things right when it comes to LGBTQ+ health equity.
Tari Hanneman, the director of the Health and Aging Program at the Human Rights Campaign Foundation, told The Lund Report that "being a 'leader' does not mean that a facility does not have improvements to make."
She said this is why the index steers clear of using the term "perfect score" for those earning full points.
"We know that the adoption of policies and practices does not necessarily equate to culture change, but they are still critical components of creating more LGBTQ+ inclusive healthcare facilities," Hanneman said.
Regardless of what Downing described as the scoring's "inflation," they said the index "can be really important in getting various folks on board with the idea of LGBT health, and I think it helps some organizations have sort of a checklist as to what's important, some guidance to follow, as to where do we get started? How to even get up to speed?"
Kaiser Permanente's 29 hospitals are among the 33 hospitals that have participated in the Health Equality Index since its inception in 2007. All 29 hospitals received the "Equality Leader" designation. Kaiser spokesperson Michael Foley said the index, along with the other five equity, inclusion and diversity surveys that the organization participates in each year, are tools that provide helpful input and guidance.
"They can point out areas in need of improvement, which helps Kaiser Permanente focus its efforts to improve," he said.
Downing said pressure to compete across hospitals and federal policy changes, such as the reversal of Trump-era limits on non-discrimination rules in health care, are also pushing hospitals to adopt more inclusive policies in some areas.
"I think that's kind of what's happening on a national level, but I'd say more so in the states that have had earlier implementation of policies in the private and public sector," they said.
However Hanneman said there is not always a correlation between state policies and hospital adoption of those policies.
"I did a quick search of Oregon facilities and found some researched facilities that either lacked an LGBTQ+ inclusive patient or employee non-discrimination policy despite the fact that Oregon has LGBTQ+ inclusive public accommodation and employment policies in place," she said. "Furthermore, we have plenty of participants and 'leaders' from states that don't have LGBTQ+ inclusive non-discrimination policies in place at the state level."
Oregon has half the number of "leaders" that Washington state has, and one facility that held the ranking of "leader" in the last index has been bumped down to "top performer." The VA Portland Medical Center lost 5 points in the "Responsible Citizenship" category.  
The Human Rights Campaign and its foundation, which conducts the survey, is the largest nonprofit group in the U.S. focused on LGBTQ+ advocacy, education and lobbying.
In her opening message for the 15th anniversary edition of the index, the foundation's Interim President Joni Madison lauded participating hospitals for their engagement during a global pandemic and during a year that members of the LGBTQ+ community "have endured an onslaught of political attacks, many of which have specifically targeted LGBTQ+ healthcare." She said these factors made the record-setting participation this year "truly heartening."
The foundation also researched 1,300 facilities that did not participate in the voluntary survey, finding that fewer, about 70%, of those hospitals ensure non-discrimination protections for their patients and employees.
In Oregon, 15 non-participating hospitals were researched, and of those, 80% met the three equality criteria in having policies for patient non-discrimination, equal visitation and employment non-discrimination.
Oregon's Rankings Among Participating Hospitals:
Equality Leaders:
Kaiser Permanente - Sunnyside Medical Center, Clackamas
Legacy Mount Hood Medical Center, Gresham
Kaiser Permanente - Westside Medical Center, Hillsboro
Legacy Emanuel Medical Center, Portland
Legacy Good Samaritan Medical Center, Portland
OHSU Hospital, Portland
Randall Children's Hospital at Legacy Emanuel, Portland
Unity Center for Behavioral Health, Portland
Legacy Silverton Medical Center, Silverton
Legacy Meridian Park Medical Center, Tualatin
Top Performers:
VA Portland Medical Center 95/100
St. Charles Madras 90/100
St Charles Health System – Redmond 90/100
St Charles Health System – Prineville 90/100
St. Charles Medical Center – Bend 90/100
Not Ranked:
VA Southern Oregon Rehabilitation Center and Clinics 65/100
Non-Participating Hospitals Scoring
Some non-participating hospitals were individually researched to see which of three basic criteria they met: a patient non-discrimination policy, equal visitation policy and employment non-discrimination policy. Most had three out of three.
Tuality Healthcare, Hillsboro 3/3
Providence St Vincent Medical Center, Portland 3/3
Providence Newberg Medical Center 3/3
Providence Portland Medical Center 3/3
Adventist Health Portland 3/3
Providence Milwaukie Hospital 3/3
Providence Willamette Falls Medical Center, Oregon City 3/3
Salem Hospital 3/3
Good Samaritan Regional Medical Center, Corvallis 3/3
PeaceHealth Sacred Heart Medical Center at RiverBend, Springfield 3/3
McKenzie-Willamette Medical Center, Springfield 3/3
Providence Medford Medical Center, Medford 3/3
Bay Area Hospital, Coos Bay 2/3
Asante Rogue Regional Medical Center, Medford 2/3
CHI Mercy Health Mercy Medical Center, Roseburg 1/3
View the interactive map of all hospitals surveyed and researched.  
You can reach Emily Green at [email protected] or via Twitter at @GreenWrites.