Despite concerns, adults will soon be allowed to legally take psilocybin in Oregon at doses so small they won't cause hallucinations. 
Image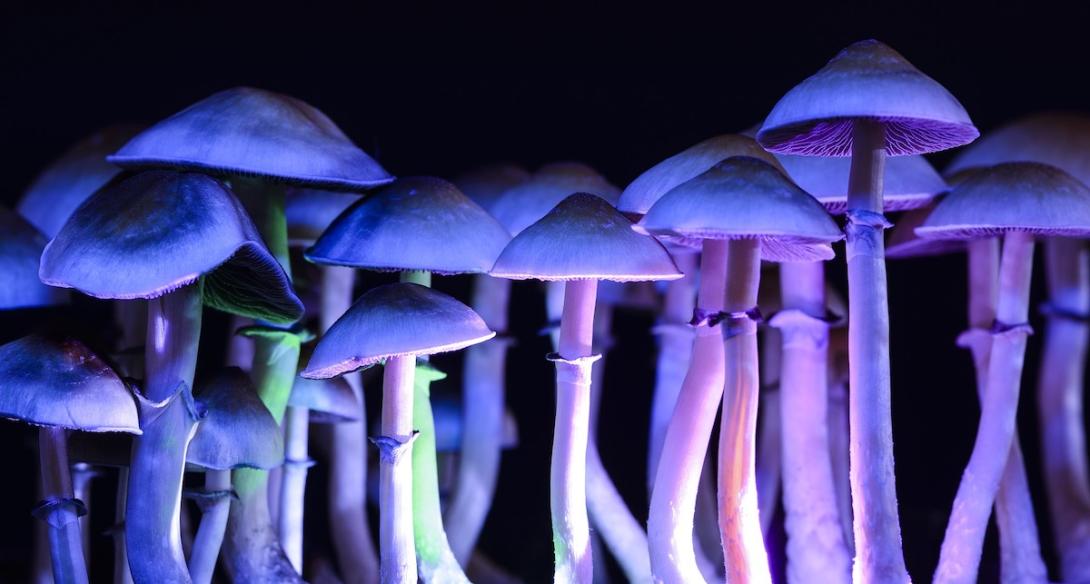 January 17, 2023
Oregon health officials have finalized regulations for the controlled use of mushroom psilocybin, spelling out how people can access the groundbreaking program to seek relief from post-traumatic stress disorder, depression or other reasons. The regulations also cover a surprisingly controversial question: How much of the psychedelic substance can and should be taken?  
The Oregon Health Authority approved the new rules in December, and they the open the door for a controlled version of "microdosing," taking a fraction of the quantity of psilocybin typically taken to produce the hallucinogenic and profound cognitive experiences of a "trip." 
The health authority expects licensed centers to open their doors this year to adults seeking to legally take psilocybin. The regulations allow clients to take standard amounts of the psychedelic drug in sessions overseen by licensed facilitators — considered "macrodosing." But they can also take smaller "microdoses" in shorter sessions.
Enthusiasm for microdosing has increased in recent years amid renewed interest in using psilocybin, the main ingredient in "magic" mushrooms, for mental health treatment. Articles on microdosing have appeared in national publications, and some people that have routinely taken small amounts of psilocybin or other psychedelics report improved mood, productivity and mental health.
Despite microdosing's foothold in popular culture, research hasn't conclusively proven its benefits and there are signs it could be harmful. But allowing lower doses in shorter and less costly sessions could broaden access to a program that will initially be supported with relatively hefty licensing fees.
"This was a way to center both affordability, equity and also a variety of client experiences," said Angela Allbee, manager of the health authority's Psilocybin Services Section. 
Microdosing was never a selling point of Measure 109, the 2020 ballot measure legalizing supervised psilocybin use in Oregon, which focused on how the drug could help ease the suffering of people with depression, anxiety and other mental health issues. There is no widely accepted scientific or medical definition of microdosing, and Allbee said it "means many things to many people."
Allbee pointed out that the ballot measure doesn't specify a minimal dose requirement. The health authority formed the regulations on dose size with feedback from an advisory board, communities across the state as well as research that was shared with the agency, she said.
The final regulations reflect that some people may be comfortable with a large amount of psilocybin, while others want a lower dose or even one so small they can't perceive it, she said. 
People who take psilocybin under the new law will be required to do so in an approved center under the watch of a trained facilitator. They must agree to a transportation plan that prohibits clients from riding their bikes or driving themselves home. 
The minimum time for each session and the number of required facilitators depends on the amount of psilocybin the client takes.
On the upper end, clients who take a dose larger than 35 milligrams and up to 50 milligrams will need to stay for at least six hours. These sessions would also require at least one facilitator for every two clients present. On the lower end, a dose between 2.5 milligrams and less than 5 milligrams requires an hour-long session. Only one facilitator is required for a session with 25 clients consuming 5 milligrams or less of psilocybin. 
The regulations make room for an even smaller "subperceptual" dose of less than 2.5 milligrams. That dose only requires a half-hour session under the supervision of a facilitator after clients complete an initial one hour.
People who take small doses of psilocybin currently do so at home or other unmonitored settings. Those wanting to take small doses under Oregon's new program will be watched more closely. 
"With Measure 109, you're not allowed to purchase products and take them off site," said Allbee. "You have to consume them at the licensed service center."
'We don't really know'
The regulations are the result of roughly two years of deliberations after Oregon voters approved Measure 109. The measure also set up the Oregon Psilocybin Advisory Board to make recommendations for the new program's regulatory framework. 
One of the board's first significant actions was issuing a report in August 2021 finding that there is clinical research showing that psilocybin can help treat depression and anxiety, as well as substance abuse.
But over the course of the discussions, a rift arose over whether the measure was intended for microdosing, rather than guided "trips."
Dr. Atheir Abbas, an assistant Oregon Health & Science University professor of behavioral neuroscience and psychiatry who chaired the board, told The Lund Report there isn't the same quality research backing the purported benefits of microdosing, which include better sleep, creativity and lessened anxiety. 
Abbas said that studies showing the benefits of microdosing tend to be survey-based, rely on vague terms or lack control groups. Other research casts doubt on the benefits, such as a 2021 study finding no difference between one group that microdosed and another given placebos. 
There's also research Abbas said suggests that regularly taking psilocybin could result in valvular heart disease. He said that researchers have found that psilocin, another psychedelic substance also present in magic mushrooms, interacts with heart valve receptors in a way similar to fen-phen, an anti-obesity drug, and Pergolide, a drug used to treat Parkinson's. Both drugs were removed from the market after they were shown to damage patients' heart valves.
"Part of the issue is we don't really know," said Abbas. "I would predict that psilocybin will be associated with heart disease in people that use it too much. But we don't know; no one has looked."
Cody Wenthur, director of the University of Wisconsin - Madison's MS Program in Psychoactive Pharmaceutical Investigation, told The Lund Report in an email that studies on microdosing have been limited in scope and are possibly capturing self-reported benefits from participants already expecting improvements. He also said the long-term risk of psilocybin microdosing on heart valve functioning needs more rigorous research. 
Concerns over costs and microdosing culture
One member of the board, Mason Marks, a professor at Florida State University College of Law and senior fellow at the Project on Psychedelics Law and Regulation at Harvard Law School, wrote in Psychedelic Week newsletter that the allowable dose was debated by the advisory board for two years. 
Some members worried that allowing lower doses would create "microdosing cafes" while others argued that shorter sessions would be less costly, more accessible and provide a safe setting, wrote Marks.
"There is growing interest in the practice of microdosing, and people who wish to microdose should have the opportunity to benefit from Oregon's regulated psilocybin program," Marks wrote in comments submitted to the health authority as it was finalizing the rules.
Oregon's psilocybin program will be funded through licensing fees. Manufacturers, labs and service centers are required to pay a $10,000 annual fee. There is a reduced fee for nonprofit service centers and manufacturers. Facilitators pay $2,000 for an annual license fee. There is also a reduced fee for low-income applicants and veterans wanting to become facilitators. 
Those fees are significantly higher than for many other licenses in Oregon. Marks pointed out that physicians pay less than $500 to renew their licenses. Presumably, some of the fees paid by facilitators and others will be passed on to people seeking psilocybin sessions.  
Allbee said that the health authority doesn't regulate the cost of products or services under the psilocybin program. But she said that people might find more affordable options in shorter or group sessions. 
Despite the potential for adverse health effects, Abbas voted on the advisory board to recommend that the regulations include a "subperceptual" dose. He said people who use the program and facilitators should have access to a range of doses and is skeptical that a culture of microding will emerge as facilitators go through professional training. 
"Dosing is very complex, right?" he said. "I don't know how that culture is going to evolve, but in most professional settings, it evolves in a reasonable way. And so I think that's what's gonna happen here."
You can reach Jake at [email protected] or via Twitter @jakethomas2009.