Supporters say they have enough signatures for an initiative which would allow the use of magic mushrooms in a controlled setting as a mental health therapy.
Image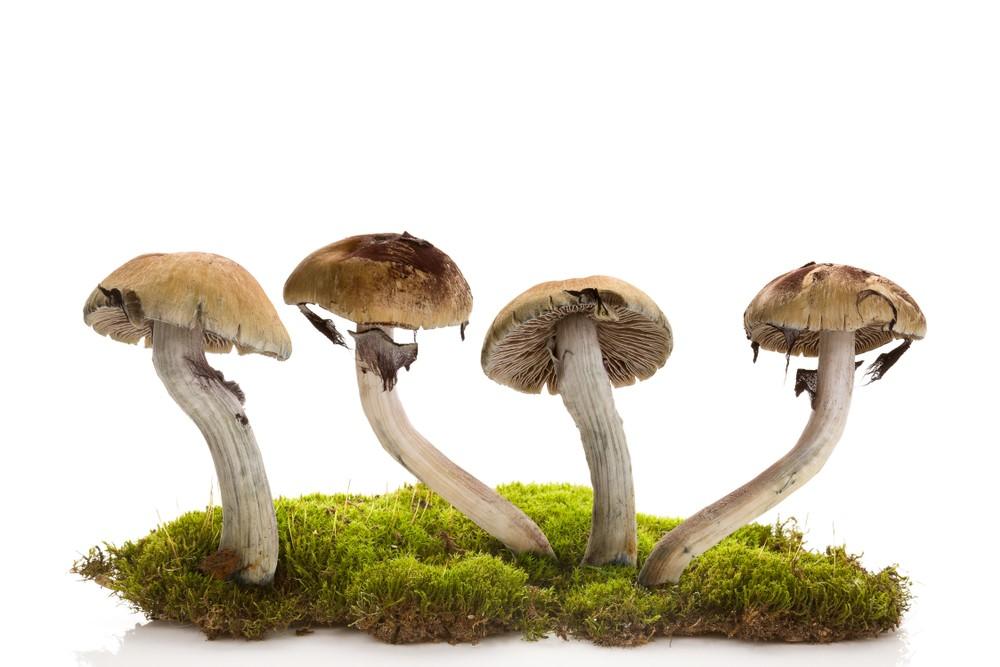 June 29, 2020
The organizers of a therapeutic psilocybin initiative say Oregonians will have a chance to make it the first state in the country to legalize psychedelic mushrooms in clinical settings.
Tom and Sherri Eckert have been collecting signatures across the state since early 2019, promoting psilocybin as a potentially groundbreaking treatment for patients suffering from mental health issues like depression and post-traumatic stress disorder.
On Monday, the couple announced that their campaign for Initiative Petition 34 had collected 164,782 signatures to submit to the Oregon Secretary of State's office, surpassing the 145,000 goal they hoped to reach.
Under Oregon law, 112,020 verified signatures are required to place a petition initiative on the statewide ballot. It's common for the Secretary of State's office to rule some signatures invalid if signers aren't eligible to vote or if their signature doesn't match prior voting records, so organizers typically try to gather more signatures than required.
The state had already verified nearly 107,000 signatures supporting Initiative Petition 34 as of June 23. Backers need to pass the 130,179 mark by Thursday. 
The Eckerts expressed confidence that the tens of thousands of new signatures they were submitting to the state Monday would put them over the top.
"We are so excited that we can now report with great confidence that our psilocybin initiative will qualify for the statewide ballot in November," Sherri Eckert said Monday in a news conference.
The Eckerts, therapists in Beaverton and Portland, say current therapeutic treatments emphasizing prescription drug regimens fail countless Oregonians with anxiety and depression disorders. Passage of the initiative  in November would require the Oregon Health Authority to establish a licensing system for trained practitioners to administer psilocybin doses to patients under their supervision.
Psilocybin, also known as magic mushrooms, is a hallucinogen found in about 200 types of mushrooms. It activates serotonin receptors, most often in the prefrontal cortex, affecting mood, cognition and perception.
The U.S. Drug Enforcement Administration classifies psychedelic mushrooms as a Schedule 1 drug, however, "with no currently accepted medical use and a high potential for abuse." That's the same designation the DEA gives to marijuana, despite its legal status in Oregon and other states.
But the Eckerts point to several moves by federal agencies in recent years to advance studies of psilocybin's therapeutic effects to clinical trials as providing tacit support for the initiative. The U.S. Food and Drug Administration last year agreed to fast-track a Wisconsin nonprofit's clinical studies of the effectiveness of psilocybin treatment. And the U.S. Patent and Trademark Office in January approved a London pharmaceutical company's psilocybin compound for use in clinical studies.
"It has an excellent safety record and can break through where conventional treatment falls short," Tom Eckert said. "Current options aren't working for many people, so we need to expand treatment options and bring new hope to people suffering from depression, anxiety and other mental health issues."
The topic of psilocybin's potentially beneficial uses in controlled settings has gained traction in research circles. More than 3,000 academic papers have been written about the potential therapeutic benefits of psilocybin treatment since 2016. Johns Hopkins University has been among the most active of major institutions conducting clinical studies on patients.
A Johns Hopkins trial conducted on 51 cancer patients and published in 2016 in the Journal of Psychopharmacology found "substantial and sustained decreases in depression and anxiety" in patients given controlled doses of psilocybin. Trials by New York University researchers have turned up similar results.
Use of psilocybin, even in countries with lax drug laws like the Netherlands, frequently occurs in a legal gray area, where the substance isn't allowed outright but its prohibition isn't actively enforced.
Last year, Denver and Oakland became the first cities in the United States to decriminalize psilocybin mushrooms for personal use. But the Oregon measure would make it the first in the country to explicitly permit its use under strict supervision.
Passage of the initiative would not legalize psilocybin mushrooms for public consumption in the way that recreational marijuana was authorized for sale at Oregon dispensaries in 2015. Patients over the age of 21 would have to attend a "preparation session" with a licensed psilocybin service facilitator before being cleared to use the substance at a psilocybin service center overseen by a physician approved to administer it. Patients would first be screened for health risks, and they wouldn't be able to leave a facility such as a hospital or private clinic where the drug is administered while they are under the influence, or take the product home with them.
Even if it passes, extensive work would need to be done by the Oregon Health Authority to set up a program that would at least be acknowledged, if not condoned, by federal agencies. Outreach to health insurers would also be needed to ensure psilocybin treatment would be covered.
For those reasons, the initiative wouldn't take effect for two years after its passage, meaning the earliest that patients would be able to use psilocybin in a therapeutic setting would be January 2023, Sherri Eckert said.
"But we really need to turn this around, and we believe psilocybin therapy can be part of the solution," she said.
The campaign expects to get formal word sometime in July, Tom Eckert said.
"Our submission today puts us comfortably above the requirement," he said.  
Assuming they get the go-ahead, petition backers will spend the next four months on a public education campaign, to inform Oregonians about what they call psilocybin's numerous therapeutic benefits.
An early 2019 survey conducted for the campaign by DHM Research found that 47 percent of voters would favor the measure, based solely on its ballot title, while 46 percent would oppose it. But approval rose to 64 percent after the initiatives regulations and restrictions on psilocybin were explained to respondents.
"One thing we've seen in polling is that support goes way up when people understand what the measure is all about, including the science behind it," Tom Eckert said. "Now it's time to shift gears a little bit. There is a path to victory, and it's all about education. If people understand this initiative, they tend to support it."
You can reach Elon Glucklich at [email protected].