The Oregon Health Plan will cover a specialized treatment for children who have PANDAS/PANS, a neuropsychiatric condition.
Image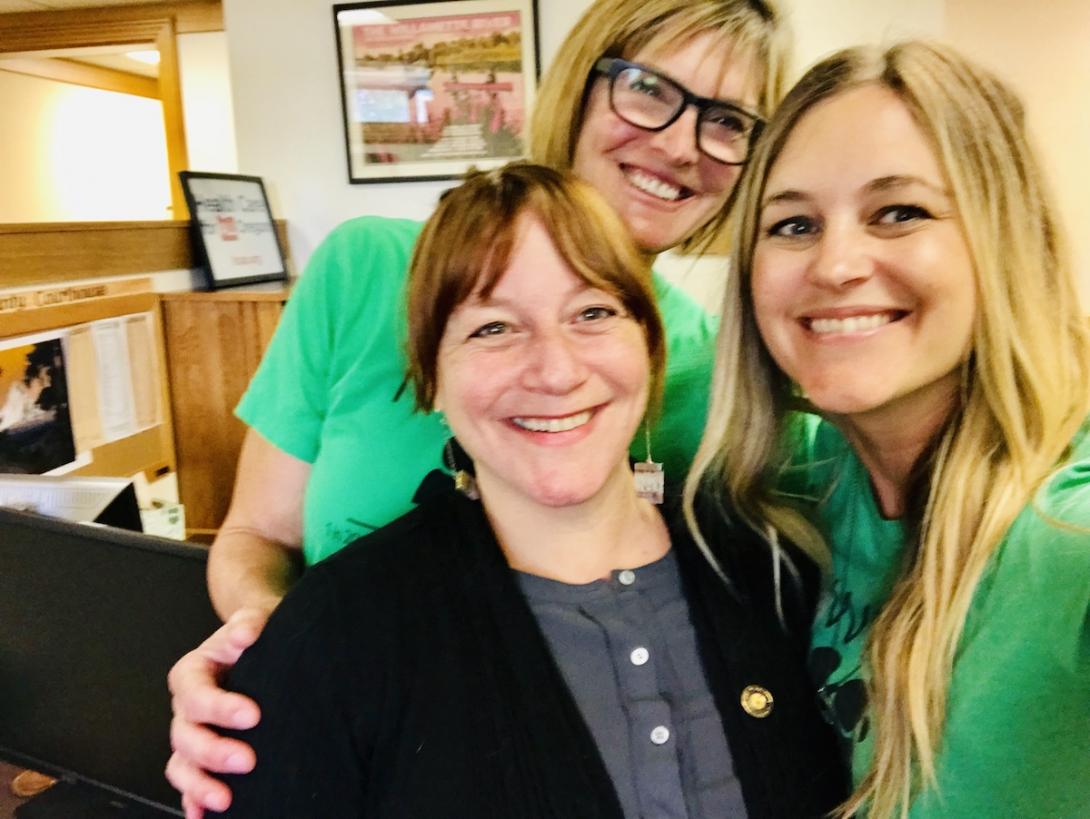 May 24, 2022
The Oregon Health Plan will cover an advanced treatment for children who suffer from a neuropsychiatric condition, a state board decided last week.
The state's move comes after years of advocacy by parents of Oregon children who are afflicted with the condition. The condition is called PANDAS, an acronym for pediatric autoimmune neuropsychiatric disorders associated with streptococcal infections. 
PANDAS emerges after children show obsessive-compulsive behavior or sensory problems shortly after they have strep throat. In Oregon, an estimated 4,000 children have either that condition or its close cousin, which can be caused by non-strep infections. That's called pediatric acute-onset neuropsychiatric syndrome, or PANS.
Now, in the wake of the decision, some of the parents are turning their attention to commercial insurers — parents like Deborah Miller, whose 13-year-old son has had the condition for 11 years. 
Her son's condition can lead to blackouts and, in the past, violent outbursts, said Miller, whose family lives in rural Columbia County northwest of Portland. "I looked like a battered woman; it had so many occurrences," she said in an interview.
Citing years of treatment denials from the family's insurer, she said the state's decision gives her family hope that they, too, will be eligible for coverage eventually.
"Even though not all kids are on the Oregon Health Plan, it's kind of setting the precedent for other insurers that this needs to be done," Miller said.
Varied Symptoms
Symptoms can include night terrors, unwillingness to eat, depression, irritability or aggression and sensitivity to light, sounds or touch. In serious cases, children may be unable to go to school.
The state's Health Evidence Review Board's decision on Thursday goes into effect on Jan. 1, 2023 for the Oregon Health Plan. Partly funded with federal Medicaid dollars, the program offers free health care to 1.4 million low-income Oregonians, including 300,000 children.
For advocates and parents, the decision marks a victory after many years of advocacy. Gov. Kate Brown signed a resolution in 2019 declaring Oct. 9 of each year as PANDAS/PANS Awareness Day. Bills in the Legislature to add coverage to health plans, however, failed to make headway in 2019 and 2021. 
Commercial insurance plans often deny the intravenous treatment, calling it "experimental." Advocates hope the state decision for Oregon Health Plan members will lead to coverage in commercial insurance plans, too.
"We are pleased with the HERC determination on coverage for PANDAS/PANS children in Oregon," said Sarah Lemley, executive director and co-founder of Northwest PANDAS/PANS Network, an advocacy group that helps parents file appeals and seek coverage. "We plan on continued efforts to ensure this coverage determination is enforced with all insurers in Oregon. Equitable access to treatment will help address health inequity in our state but not until all Oregon insurers are held accountable to do the same."
For decades the two conditions faced skepticism from the medical establishment, in part because there was no test or biomarker to support a diagnosis. The treatment that the Oregon Health Plan will cover is called intravenous immunoglobulin therapy. Not every child with PANDAS or PANS needs it. But if antibiotics or steroids don't address the symptoms, providers say the treatment is necessary. The blood product contains antibodies to fight infections and is infused over two days of therapy.
Under the plan approved, children with PANDAS or PANS can receive the treatment with the recommendation of their primary care provider and a pediatric subspecialist, such as a psychiatrist, neurologist, neurodevelopmental pediatrician, allergist/immunologist or infectious disease specialist. The treatment is only covered after at least two less-intensive treatments like antibiotics or steroids have failed.
A single infusion can cost $5,000 to $6,000 out-of-pocket and some children need multiple rounds. The price tag can easily reach into tens of thousands of dollars – and out of reach for many Oregonians.
One of them is Christina Cronin-Vejar of Salem, who is raising a 12-year-old daughter with PANDAS with her husband Ivan Vejar.
"I'm so happy; it's almost unbelievable," Christina Cronin-Vejar said in an interview after the decision. 
The Oregon Health Plan member had testified to the commission that her daughter was diagnosed when she was 6 years old and in kindergarten. Within a two-month period, she had strep throat, influenza, and hand, foot and mouth disease. Since then, her symptoms included refusal to eat food, debilitating anxiety and an inability to do her school work. 
The family had tried a range of different treatments, including antibiotics, therapeutic counseling and even a tonsillectomy, but couldn't afford the intravenous treatment that their provider had recommended.  
Focus Shifts To Insurers 
Miller, the Columbia County woman whose family has received repeated denials of treatment from their insurer, said that while not all children's cases are as extreme, her son's condition shows how PANDAS/PANS impacts an entire family — not just the child.
"We had holes in our wells — headboards broken from him kicking it," she said. "He'd grab anything he can get his hands on. At one point we had to hide all the knives in our house. He absolutely would not remember what happened the next day. He'd just wake up to the holes in the walls and we'd have to to tell him: 'Honey, you had another episode.'"
Other episodes can involve dilated pupils and hallucinations. In one instance, her son bolted down the road.Several years ago, he received a couple of the intravenous treatments. Since then, he's improved, but still needs help. Because of how long he's had the condition, his physicians are recommending several months of the treatment, Miller said.
Now, she's hopeful the family's insurer may eventually cover it. The state commission's decision is "like the first stepping stone."
The Oregon Department of Consumer and Business Services, which regulates the commercial insurance industry, will send a memo to to insurers to inform them of the Health Evidence Review Commission decision, said Jason Horton, a spokesman for the agency.
"We can recommend that insurance providers offer coverage, but we cannot make them cover something," Horton said. "We are sending a memo to insurance providers letting them know of HERC's decision with the hopes they will cover it, but there's nothing we can do if they choose not to."
You can reach Ben Botkin at [email protected] or via Twitter @BenBotkin1.