A mental health professional, who remembers his own attempts to kill himself three decades ago, says he wouldn't have survived the same experience today.
Image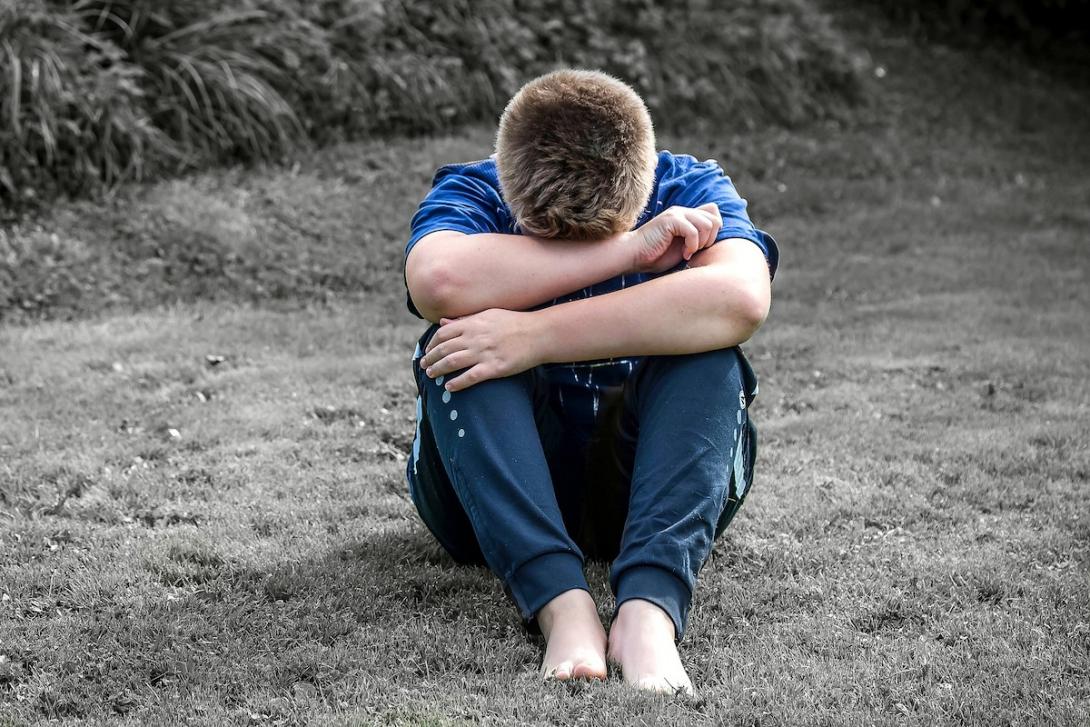 January 12, 2021
As Oregon grapples with the pandemic, a mental health crisis continues to rage in a state that has long had a shortage of options for parents who need for their children. 
Oregonians who have witnessed firsthand the inadequacies of the system shared their stories on Tuesday at an event organized by the Oregon Health Forum, an affiliate  of The Lund Report. The virtual event focused on mental health care and children, drawing nearly 400 viewers.
Even before the pandemic hit Oregon, the state's behavioral health system was underfunded and difficult for residents to navigate. Oregon consistently ranks at or near the bottom in studies that look at access and availability of mental health services. Now, as many people stay at home and many schools are online-only, children are more isolated than before, with less access to activities and fewer social interactions. 
That can lead to dire consequences, several panelists said. 
Michael Sorensen, director of business development at Cedar Hills Hospital, which treats mental health patients, said youth suicide for him is personal. Sorensen said he tried to kill himself three times as a teen. Struggling with his sexual identity, he silently endured homophobia while growing up in a strict religious household. He was alone, with no one to turn to so he looked for a way out. 
He only saw one choice, one that he said children should not have to consider. 
He wept as he remembered what he went through. It could have turned out so differently. No one was aware he needed help until he tried to end his life.
"I was dead by the time we got to the hospital," he said. 
He said it took him a long time to realize and accept it was alright for him to be gay.
For Sorensen, his journey and the help he received included hospitalization, finding medication, caring teachers in school and informal foster care.  
But it's not easy to find those services, and often children fall through the cracks. Oregon ranks dead last in a Mental Health America report about access to behavioral health services. Sorensen's experience was 36 years ago. He said he would have fared worse in the current system.
"I would be dead if it was today," he said. "There's only 20 beds available in the whole freaking state for kids."
The state lacks the capacity to deal with its mental health crisis among young people. In 2018, 129 Oregonians 24 and younger committed suicide, according to Oregon Health Authority statistics. That year, it was the leading cause of death for people between 10 and 24 years old.
Cedar Hills Hospital is a 98-bed facility in Southwest Portland owned by Pennsylvania-based Universal Health Services. The company wants to build a psychiatric care facility in Wilsonville and has gone back and forth with the Oregon Health Authority on application issues since 2016.
Advocates and politicians signed a letter of support in April. 
Another panelist, Sandy Bumpus, executive director of the Oregon Family Support Network, shared a parent's perspective. As a young mother, she struggled to find behavioral health services for her daughter, who ran away from a daycare after being taunted by another child. 
"We can't afford to let our kids get to the worst point," Bumpus said. 
Her daughter is now in her 30s, draws a Social Security disability check but wishes she could find work.
Some children end up in the juvenile justice system and drop out of school. 
"We know we lose our kids to suicide because they have gotten to that worst point," Bumpus said
Panelist Steve Allen, behavioral health director for the Oregon Health Authority, said the pandemic has forced the state to look at how it serves people and raised awareness about mental health.
"Everybody has been impacted by the power of this pandemic and attending to our emotional health is something we're all attending to," Allen said.
Allen said the current system is too fragmented and the different parts of the system do not work together. This makes it hard for families to find the services they need and navigate the system, he said, adding that the state needs a system that addresses the high turnover of mental health care workers.
"We need care that's more responsive to who people are and what they need," Allen said.
The Oregon Health Authority wants lawmakers to approve $19.5 million this session to provide more residential services and programs to help children and youth in crisis.
This includes psychiatric residential treatment services and housing help for young adults in transition, a program designed for  youth who are about  18 to 25 years old. 
The forum was moderated by a former senator, Arnie Roblan from Coos Bay, who chaired the Senate Mental Health Committee before recently retiring.
Another panelist, Jamie Vandergon, president of Trillium Family Services, talked about funding. She said the state needs to adequately pay professionals involved in working with children with mental health issues. Low wages among social workers, counselors and other providers created an unstable system with high turnover. Trillium Family Services provides residential and outpatient care to children in the Portland and mid-Willamette regions.
But Oregon needs to be smart about how it spends taxpayer dollars, said Dr. Satya Chandragiri, a psychiatrist and a medical director at GOBHI or Greater Oregon Behavioral Health Inc. in Hood River. Chandragiri, also board chair for the Salem-Keizer School District, said the state should fund programs or services that help children before they reach a crisis. For example, a child with issues might act out in school. Simply expelling them could create bigger problems, like an entanglement with law enforcement. 
He said the system needs to focus on spending that prevents problems rather than waiting for a crisis. For example, when a patient has breast cancer, they get treatment right away, he said, unlike mental health patients who might not get help early on and then later end up on the streets, for example. 
"They don't say: 'Let it go to your brain and then you come back,'" he said. 
You can reach Ben Botkin at [email protected] or on Twitter @BenBotkin1.
If you have contemplated suicide or someone you know has talked about it, call the National Suicide Prevention Lifeline at 1-800-273-8255, or use the online Lifeline Crisis Chat, both available 24 hours a day, seven days a week.