Proponents say the data is protected and will benefit the program. Critics say it will deter patients.
Image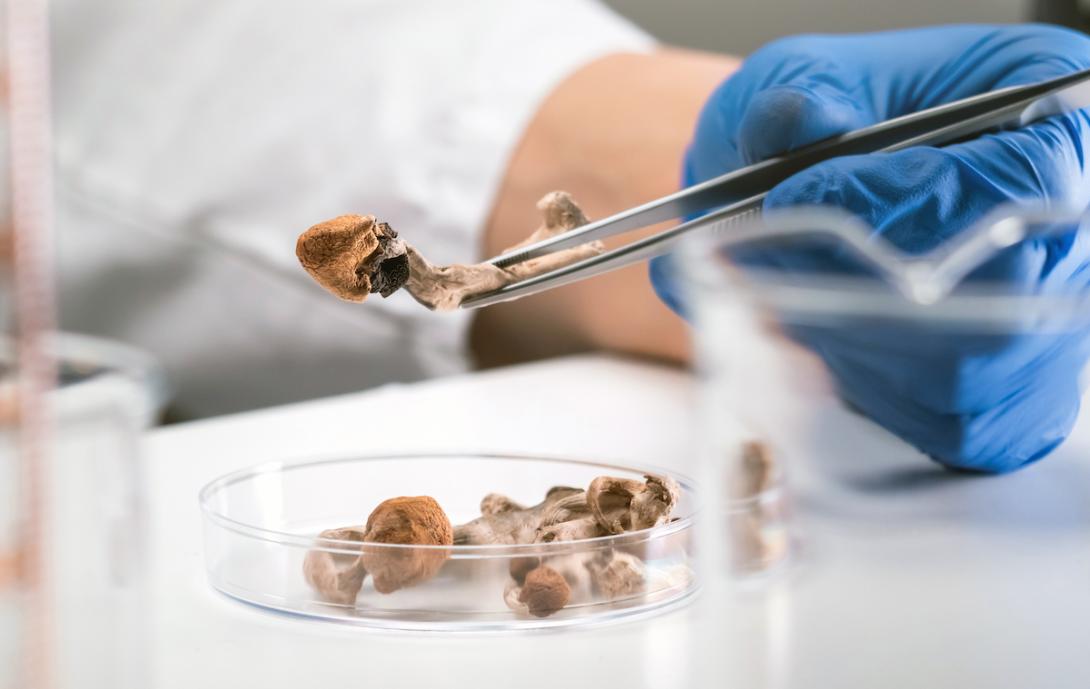 February 28, 2023
State Sen. Elizabeth Steiner, D-Portland, wants the state to monitor whether Oregon's landmark law allowing the controlled use of psilocybin is working as intended — and not just for "rich white people."
The Oregon Senate Health Committee on Monday heard her bill, Senate Bill 303, which would require psilocybin service centers to collect data on the health, education, race, income and other sensitive information of adults that use the hallucinogenic drug under their supervision. The bill comes as investors and entrepreneurs try to stand up a whole new industry in the state to meet expected demands. Oregon's psilocybin program is expected to be up and running later this year, and other states pursuing similar measures are eyeing its implementation. 
Steiner's bill is in response to concerns that Oregon's psilocybin program will only be accessible to those who can afford what could be hefty price tags  service centers charge. It's also meant to answer questions about the effectiveness of the first-of-its-kind program, which was pitched to voters as a means to address mental health and included a requirement that a report be issued on safety and efficacy after the first two years.
Opponents of the bill argue it will mean another administrative burden that will further drive up the cost of psilocybin sessions. They also say its data collection requirement will have a chilling effect on people who may already be wary of using the federally illegal drug for its purported benefits. 
Jesse Koenig, a Portland resident who said he works in psilocybin services, told the committee that any data disclosed by participants in the new program should be voluntary, noting the drug's gray-area legal status. He added that the regulatory framework adopted by the health authority after an advisory board met for nearly two years didn't require mandatory data collected. 
"To do the most good, psychedelics require trust and consent throughout. This bill would decrease trust and consent," he said. "Also, there are already more than enough challenges — legal, financial, operational — facing those who want to become psilocybin facilitators or create service centers."
Oregon voters in 2020 approved Measure 109, which made their state the first to legalize the adult use of psilocybin under the watch of licensed and trained facilitators. Proponents of the measure pointed to research showing the drug has been effective in treating people suffering from post traumatic stress disorder, depression and other mental health issues. 
But Steiner, who teaches at Oregon Health and Sciences University's medical school, told the committee that conducting a clinical trial on the therapeutic benefits of psilocybin is different from people taking the drug as part of Oregon's emerging program. 
"We will only know whether psilocybin therapy is effective in the real world if we track the kinds of data that were outlined for you here," she said. 
The legislation would require psilocybin service centers to make quarterly reports to the health authority on the number of clients served, the average dose provided, length of session and adverse reactions. Additionally, centers would be required to provide data on clients' race, ethnicity, language, disability status, sexual orientation, gender identity, income, age, county of residence, sex, veteran status and other categories. 
Steiner said the bill isn't intended to violate people's privacy, and it contains safeguards preventing the individual identity of those that use psilocybin service centers from being revealed. 
Oregon's regulations for its psilocybin program impose hefty fees on manufacturers, facilitators and service centers which could mean expensive sessions. Steiner said the data will reveal if there is equitable access to the program. 
The bill is supported by the Healing Advocacy Fund, the nonprofit that grew out of the Measure 109 campaign to oversee its implementation. It's also supported by Dr. Bruce Goldberg, a former health authority director, who told the committee the state already collects data to ensure the safety of drinking water, restaurants and doctors. He said the health authority also collects individual data on cancer that's used to improve screening and prevention. 
"I believe the use of psilocybin has great potential to provide symptom relief for seriously and terminally ill Oregonians," Barb Hansen, CEO of the Oregon Hospice and Palliative Care Association, told the committee. "And I hope someday we're able to share success stories about how even one psilocybin administration session resulted in a person experiencing less anxiety, improvement and feelings of depression or a decrease in feelings of existential distress."
She added that Oregon needs more than "just anecdotal data" and must prove to the U.S. Food and Drug Administration that the use of psilocybin in a service center is safe. 
Most opponents of the bill submitted written testimony. Heidi Venture, a Hood River resident training to become a facilitator, called the bill an "overreach" that would be another burden for service centers already facing low land availability, as well as high taxes and insurance and banking costs. 
"SB303 is causing people like me to re-think providing this important service to veterans, people with treatment-resistant depression, and people with end-of-life anxiety," she wrote. 
A group called the Oregon Psilocybin Services Collaborative Community also submitted testimony arguing the bill is unnecessary and that data can already be collected voluntarily.
The group pointed to a letter submitted by André Ourso, a health authority administrator, raising concerns about the lack of funding to implement the bill and questioning if it had enough staff to begin implementing it by next year. 
"The client information required by SB 303 is extensive and could be seen as invasive for many clients, especially for clients who belong to communities that have been subject to disproportionate enforcement of criminal laws or unethical research practices," Ourso wrote.