Image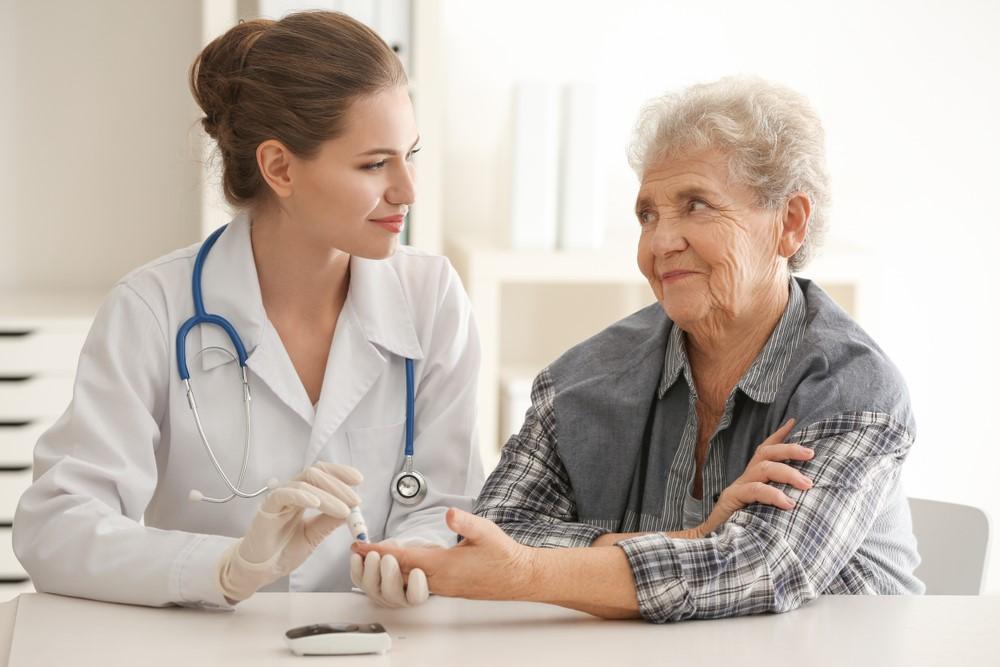 January 25, 2019
Oregon lawmakers have introduced legislation that would avert a crisis for a diabetic in need of insulin. Senate Bill 9 would allow pharmacists to dispense emergency refills of insulin and related supplies to patients with prior prescriptions and require health benefit plans to reimburse the cost.
Oregon Secretary of State Dennis Richardson requested the bill, which is backed by Senate President Peter Courtney, D-Salem, and Sen. Dennis Linthicum, R-Klamath Falls. Linthicum, who's had type 1 diabetes since childhood, needs daily injections of insulin. Though patients like him usually have prescriptions on hand, he said that there are several situations in which a patient could also need an emergency refill. The senator found himself in such a predicament last year.
While in Washington D.C., Linthicum's luggage was lost, along with the insulin in it. The senator rushed to call his physician in Oregon for a prescription so he could fill it before East Coast pharmacies closed.
"I need this stuff or tomorrow I'm done for," Linthicum said. "What would've occurred if we'd not been on a weekday?"
The proposal follows legislation in Ohio, which in 2015 became the first state to pass "Kevin's Law," named after Ohioan Kevin Houdeshell, who also had type 1 diabetes. Houdeshell was diagnosed at age 27 after experiencing severe abdominal pain, his father, Dan Houdeshell told The Lund Report. Kevin accepted the condition and did his best to stay healthy: He stayed in shape and changed his diet and decided not to let the revelation define his life.
"He never complained, never said a word, just went about his business," Dan Houdeshell said. "He lived as normal a life as he could, and he lived it to the fullest."
A full life for Kevin included working as a head bartender in Cleveland, where he served thousands of residents, including players from his beloved Cleveland Indians. By his mid-30s, and in the prime of life, he had a job he enjoyed and had just purchased his first home.
His death in January 2014 came as a shock to his parents, who assumed he was managing his diabetes without a problem. Only 36, Kevin died of diabetic ketoacidosis, a condition caused by the body's inability to produce enough insulin.
A lack of insulin causes the body to break down fat as fuel, allowing a buildup of acids in the bloodstream called ketones. That causes a range of symptoms, sometimes within 24 hours, such as excessive thirst, frequent urination, nausea and vomiting, abdominal pain and confusion. Untreated, it can result in a coma and eventually, death.
Houdeshell ran out of insulin over the New Year's holiday and tried to get a refill from his pharmacist, but his prescription was expired. By law, the pharmacist could not dispense the drug without speaking to a physician. Because of the holiday, Houdeshell was unable to reach his doctor, and he left without the medication.
"Kevin tried to call for three days," Dan Houdeshell said. "How can anyone, let alone your son, stand in front of a pharmacy and be turned away?"
When asked why his son didn't visit an emergency room for help, Houdeshell said Kevin thought he had the flu. He had been sick for several days but didn't think hospitalization was necessary.
Houdeshell said he and his wife loved their son but didn't realize how many lives he had touched until his funeral, when a flurry of friends from Cleveland, Cincinnati and Chicago waited outside in a bitter  Ohio snowstorm for six hours to go inside and pay their respects.
"We got a really wild awakening," Houdeshell said. "We knew we raised our kids right, but Kevin was the one who really understood about family."
Since the passage of Ohio's bill, 14 other states have followed suit and five more are considering similar bills this year. The Colorado Legislature on Wednesday unanimously passed a version of Kevin's Law out of committee.
Since his son's death, Houdeshell has been actively speaking about the dangers those with diabetes face if they don't have insulin, testifying in legislative committees and speaking to professionals across the country,  including a pharmacist in Oregon. He said that while providers are good at helping diabetics manage their disease day-to-day through diet and workouts, they don't provide enough information to patients about what to do in an emergency.
"There's not enough education out there about all of this," Houdeshell said. "We're trying to level the playing field."
According to the Centers for Disease Control and Prevention, there are 30 million diabetics in the United States. Only a fraction experience diabetic ketoacidosis but still hospitalizations have increased dramatically in recent years, rising more than a third from 2009 to 190,000 in 2014. That same year 620 died. While emergency-room visits are always an option for diabetics facing a shortage of insulin, Houdeshell said they shouldn't have to deal with an expensive trip to the hospital. He said that Kevin's Law would save money for patients and the whole medical system.
But insulin prescriptions come with a price tag of their own, costing as much as $350 per vial for popular drugs like Humalog and Novolog before insurance. A 10-milliliter vial contains 1,000 units of insulin, and type-1 diabetics usually take between 30 and 40 units each day, according to a representative from Novo Nordisk, Novolog's manufacturer.
While insulin can be purchased over-the-counter for much lower prices at retailers like Walmart, these medications don't perform as well or as quickly as needed, she said.
Houdeshell lamented the price of insulin, calling it a "cash cow." Linthicum said one of his legislative priorities this session is to lower that cost. Many people with diabetes stock up on insulin, Houdeshell said, by putting away their own prescriptions, or by trading with people on sites like Facebook.
"It's illegal, and you're not supposed to do that," Houdeshell said. "But if you don't, then you're dead."
While targeting the rising cost of insulin is a long-term goal, Houdeshell said Kevin's Law is a good step in at least eliminating the danger of health conditions like diabetic ketoacidosis, since it's unlikely that diabetics will ever be able to get fast-acting overinsulin without a prescription. When asked about the work he's put into the cause, and the nationwide effects of that effort, Houdeshell said he had one motivation --- his son.
"If you knew Kevin, he would do anything for anybody," he said. "If you were his friend, you were his friend for life."
Have any tips about health care legislation or other ideas? You can reach Alex Visser at [email protected].
Comments
Submitted by

Paul Barner

on Tue, 01/29/2019 - 13:11
Permalink
Apologies for my ignorance.  In the article, you state, "...insulin can be purchased over-the-counter for much lower prices at retailers like Walmart..." but later in the article state, "it's unlikely that diabetics will ever be able to get insulin without a prescription."  Seems contradictory.
Submitted by

Lynne Terry

on Fri, 03/08/2019 - 13:07
Permalink
Hi -
The over-the-counter insulin isn't the good stuff. To get that, you need a prescription. 
"While insulin can be purchased over-the-counter for much lower prices at retailers like Walmart, these medications don't perform as well or as quickly as needed, she said."
Thank you for your question. We've clarified that!