Leaders of the combined entity say concerns are unfounded as they aim to use pooled purchasing power to boost services and fend off larger for-profit competitors. 
December 14, 2022
This article has been updated to incorporate additional reporting.
CareOregon is about to get a whole lot bigger. The Portland-based nonprofit insurer that provides health care to low-income Oregonians under the Oregon Health Plan and other programs is joining with a rapidly expanding California-based nonprofit, The SCAN Group.
The combined nonprofit umbrella entity will be known as HealthRight Group, with operations in Oregon, California, Arizona, Nevada and Texas. Those involved hope the transaction will be completed over the coming year, though it is subject to regulatory approvals.
As an affiliate under HealthRight, CareOregon will continue to operate in Oregon with a separate board and maintain its state-mandated community advisory councils that work with its coordinated care organizations that administer the Oregon Health Plan. CareOregon operates Jackson Care Connect in Jackson County and Columbia Pacific serving Columbia, Tillamook and Clatsop counties; it also participates in Health Share of Oregon, covering Clackamas, Multnomah and Washington counties.
HealthRight's headquarters will be in Long Beach, California, and Eric C. Hunter, CareOregon's CEO and president, will lead HealthRight's new Medicaid Division.
Image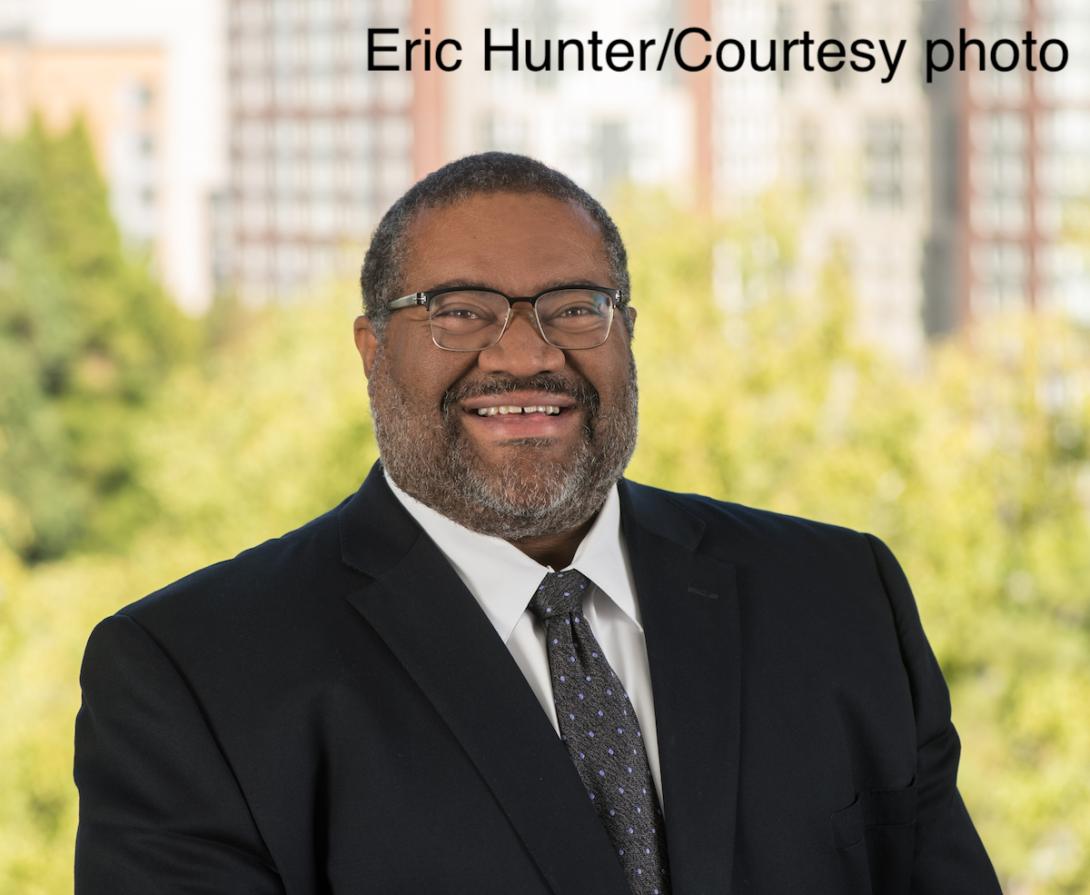 "Everybody's going to go, 'Hey, what's the downside?'" Hunter told The Lund Report. "There shouldn't be if we do this right. We want to leverage the knowledge of more people and more skills and more resources to do more for the people we currently serve, and serve even more people. 
"We're excited," he added. "This is something that we've been working on for a couple of years, based on a conversation about mission. And it sort of grew from there."
The news caught many in the Oregon health care realm by surprise, coming amid an ongoing debate over whether out-of-state entities should be involved in the low-income Oregon Health Plan— in which some organizations are recording hefty profits.
"When there's a lot of money, there's a lot of interest," said Bob Dannenhoffer, a physician and longtime administrator with experience in the Oregon Health Plan. "We're going to see how it plays out ... If the goal in this is truly to improve care ... that's a great thing. However you do have to worry about loss of Oregon values, loss of focus on Oregon. When you've got an out-of-state master, the out-of-state master is going to want to have input on some of the things that happen."
That said, he added, "This could be a good thing, right? Being a not-for-profit, you can get better care for seniors (and) get a little bit more oomph for CareOregon, those would all be good things. But there's also the chance that it won't be."
Hunter said members and providers in CareOregon's programs should not see any immediate difference as CareOregon moves under the HealthRight Group. He said there would be no layoffs from CareOregon — which has budgeted for about 1,200 employees, including many at its downtown Portland headquarters, but faces challenges filling them, like most health care employers. "We don't anticipate reductions of staff anytime soon. It's not on the table at all right now."
The combined entity will have revenues of $6.8 billion, serve almost 800,000 members receiving Medicare and Medicaid, and employ about 2,500 people.
Decision partly Medicare-related
As part of the deal, The SCAN Group hopes to increase its Medicare Advantage plans and other offerings in Oregon under HealthRight while looking to tap CareOregon's experience and offer Medicaid services in the other states in which it operates. Meanwhile, CareOregon hopes to improve its services in the Medicare realm, as it already provides Advantage plans, including to people who cross-qualify under Medicaid, known as "dual-eligibles."
"It's not necessarily about one organization absorbing another, but (about) how do we create something that's more than the sum of its parts," Damien Hall, CareOregon's board chair, told The Lund Report.
SCAN's Medicare Advantage plan has been rated 4.5 stars for six years in a row. CareOregon currently carries 3.5 stars in Medicare— lower than some of its competitors — with performance in several areas dropping between 2020 and 2021.
Hunter said CareOregon has been spending more on administration to upgrade its services, whereas joining HealthRight will enable pooled investments in technology and other improvements, and boost purchasing power to obtain employee benefits as well as medications through pharmacy benefit managers.
"The difference being three-and-a-half (stars) and four-and-a-half is real money and real benefits that we can get to our members, really supporting our providers better," he said.
Medicare Advantage — essentially the privatized version of Medicare — has been under significant scrutiny of late as some companies' business practices have drawn criticism. And SCAN's plan was the subject of a critical federal audit early this year claiming more than $54 million in overpayments found in a limited sample from 2015. The company said the federal auditors used flawed methodology, although the auditors defended their findings.
Sachin Jain, a Harvard-educated physician and former Centers for Medicare & Medicaid Services official who serves as CEO for SCAN, has written that scrutiny of the Advantage plans is appropriate and helpful, but defended the program as a whole.
SCAN began as the Senior Care Action Network in 1977, before becoming the SCAN Health Plan offering Medicare Advantage plans. The SCAN Group is an umbrella company that includes the health plan as well as other subsidiaries that are mostly nonprofit.
Jain characterized the transaction as less a merger than a combination, one that will remain focused on service and health equity while competing with larger for-profit entities.
Image
"I think both SCAN and CareOregon separately started to recognize that we faced a lot of competitive pressures in the marketplace, we faced a lot of for-profit entrants, venture-backed, private equity—backed entrants into our marketplaces," he said. "And, you know, we realized that even though each of us in our own right are several-billion-dollar organizations, we're relatively small in the managed care landscape." 
Jain added, "I think coming together as one increases the likelihood that we're going to be able to continue to thrive as two different organizations."
SCAN's federal 990 filing in 2021 listed the value of overall compensation, including retirement and other deferred compensation, for nine of SCAN Group's top executives as more than $1 million. For Jain the overall compensation value came in at nearly $3.9 million, of which $2.2 million was pay. Of the four others who received pay of more than $1 million in 2021, two were departing executives receiving severance and unused vacation pay, while a third vested in a deferred compensation plan, according to SCAN.
CareOregon's most recent federal 990 available, for 2020, reported Hunter's overall compensation as $637,026, of which $602,181 was pay. His compensation totaled $652,464 in 2021, according to CareOregon.
New entity could pool reserves
Dr. Linda Rosenstock, SCAN Group's current board chair, will take on the same role for HealthRight. Four CareOregonBoard board members — including its chair, Hall — will join SCAN's current board to form the HealthRight Board.
Such board mergers are not uncommon as a dizzying rate of consolidation occurs across the health care industry, including in Oregon
The state's Medicaid reforms of 2012, however, were approved amid promises they would keep decisions local about how people received care through the Oregon Health Plan.
The purchase of Medicaid-funded Trillium Community Health Plan by for-profit Centene, currently the 26th largest corporation in the United States, in 2015 raised similar concerns that continue to this day, that profits generated while serving low-income Oregonians are enriching shareholders rather than being invested in the community.
Such concerns have driven legislation in the past — including a bill co-sponsored by then-Speaker Tina Kotek, now the governor-elect — to require all coordinated care organizations serving the Oregon Health Plan be nonprofit, as a way to ensure profits were reinvested in the community. The provision was dropped from the bill in the face of Medicaid insurer lobbying.
Meanwhile, there continues to be speculation that out-of-state for-profits such as Humana and UnitedHealth could purchase other coordinated care organizations in Oregon to cash in on Medicaid profits, as the physicians that formed some of the organizations near retirement age and look to sell. Joining HealthRight could put CareOregon in a better positon to purchase those organizations to "keep it in the family" and prevent them from going for-profit, Hunter said.
But what about CareOregon's reserves?
CareOregon, recorded hefty margins, or profits, during the pandemic, as utilization and services provided did not keep pace with rate growth that was based on pre-pandemic assumptions. Its profit margin of 11 percent in 2021 was so high that state officials announced in July a plan for it to invest an additional $100 million in improved services.
"I think that the sense is that we're going to look for ways to provide greater success to all of our entities, and there will be money flowing back and forth, we won't deny that," Hunter said. But he added profits and reserves won't be moved out of state for the sake of doing so, or for fueling dividends to out-of-state shareholders.
"We were built by this community," said Jeremiah Rigsby, Hunter's chief of staff. "The money needs to stay supporting, you know, the communities that that asked us to come together to become CareOregon and our affiliated CCOs, that's still really important to us."
Is it fair to assume CareOregon profits will drive future expansions by HealthRight? "It's not fair to assume that," Jain told The Lund Report. "We're laser-focused on building new clinical care delivery models and bringing those to Oregon." Among those, he said, are the street medicine nonprofit for people experiencing homelessness that operates under SCAN Group, Healthcare In Action, and increased services such as offering insulin without patient copays, as SCAN Health Plan does in California.
"One of the things that the CareOregon and the SCAN teams have talked about as we come together as HealthRight is day one, really focusing on bringing capabilities around people experiencing homelessness to the state of Oregon."
One change could come in the tone of HealthRight's communications as it competes with Centene and other for-profits. While CareOregon has kept a low profile in some ways, Jain has positioned himself as a thought leader, commenting prominently on the obligations of health care leaders and proselytizing on the superiority of nonprofit care.
"When you're not held to quarterly earnings targets, you make decisions that are oriented around the long term for communities, and for the people within those communities," he said. In the for-profit world, corporations serve stakeholders that include investors and shareholders, he added, whereas SCAN's copay-free insulin program serves patients, not profits. "When you're a not-for-profit, like we are, the only stakeholder that really matters is the patient."
CareOregon had considered leaving Health Share of Oregon to set up its own organization to serve Portland-area Oregon Health Plan members in the past. Does its forming of a new, larger entity make that idea more appealing now?
Not really, Hunter said. If Health Share "blew up," CareOregon could go off on its own, he said, but "I think there's value to what Health Share brings."
Clarification: An earlier version of this article included information about overall compensation of top executives as summarized in SCAN Group's 990. The article reflects clarification and additional detail provided by SCAN.
You can reach Nick Budnick at [email protected] or at @NickBudnick on Twitter.
Comments
Submitted by

Don Ross

on Thu, 12/15/2022 - 13:57
Permalink
I have been involved exclusively with management and operation of non-profit health plans serving Medicaid and Medicare since 1996, including several health plans in the state of Washington, Oregon, and Hawaii. I served as a state Medicaid official in Policy and Program planning from 2009 to 2018 during Oregon's Medicaid transformation, and the formation of CCOs. Through a handful of federal 1115 waivers and procurement cycles resulting in new agreements between the states and the federal government (CMS) and new contracts with health plans, I have seen the for profit national plans expanding to more and more states. Our Portland-based firm, CedarBridge Group has consulted with several state DHS and Medicaid agencies across the nation, including in Oregon, and with some health plans and self-funded employer plans, as well. I have been concerned for several years about the long term viability of smaller community plans who have a lot of advantages for members, providers, and hospital systems, but lack the resources, economies of scale, and funding to make the investments in innovation that larger companies can bring.
I agree with my colleague, Dr. Dannenhoffer that this affiliation has a chance for both upside and downside for Oregonians; we'll have to wait and see. That said, I am not sure these little plans have a lot of choice but to partner up with one another to compete.
Each new contract cycle, states are asking the health plans to make greater investments in the model of care, information systems and leveraging health information technology to drive innovation and evidence & value-based care delivery, integrate community based social services into the medical delivery system, and promote equity to eliminate disparities for marginalized populations. They are asked to take the financial risk that these innovations will improve access and quality, and contain costs. These investments are expensive, but critical, and they are a challenge for little plans who don't have the resources to keep up. I am watching for a state procurement RFP to be issued one day to which a small health plan would not be able to submit a strong proposal in response - because of the investment and other activity the state will require in order to award a contract.
I will be cheering for CareOregon, though, and for the entire Oregon health care system to continue to be a place where the populations served are the number one priority for all of us who work in this system. 
Submitted by

Ken Rosenberg

on Thu, 12/15/2022 - 15:14
Permalink
I'd like to see The Lund Report explore whether Centene has been a good deal for Oregonians on OHP. Similarly, I'd like to know a lot more about the federal audit of SCAN's Medicare Advantage. (The link is very technical; perhaps more explanation and exploration of the audit.) SCAN may be nonprofit but all those million dollar salaries decrease the resources available to provide care for seniors. (And some Oregon CCOs have marginalized legally required community advisory boards.)