Regence BlueCross BlueShield Takes the Lead in Campaign Contributions
Of the $816,624 Regence spent on elections in Oregon over the past years, the majority went to state and local political candidates
March 22, 2012 -- Health insurers, like any other business in Oregon, are allowed to give an unlimited amount of money to state and local political campaigns, ballot and bond measures. Only three other states have such liberal laws – Missouri, Utah and Virginia.
In Oregon, one health insurer stands alone in having its own political action committee – Regence Oregon. Along with its PAC, the contributions from Regence BlueCross BlueShield and The Regence Group surpassed any of its competitors in Oregon – topping $816,264 from January 2007 through February 2012, according to Janice Thompson, executive director of Common Cause Oregon, who gathered that information from ORESTAR, the web site maintained by the Secretary of State's Office.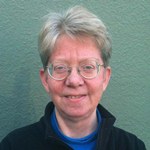 In contrast, when the six other insurers in Oregon combined their political donations, they didn't even come close to reaching the amount raised by Regence. Together -- HealthNet, Kaiser, LifeWise, ODS, PacificSource and Providence – contributed $678,672 during the same timeframe.
"Regence stands out as being a more active political campaign contributor compared to other health insurance companies in Oregon," said Thompson, adding that its contributions had to come from its corporate treasury, not its employees. Otherwise, Regence would have had to disclose the names of anyone who made such contributions to the Secretary of State's office.
No doubt Regence has a PAC because in two of the states where it runs health plans – Washington and Idaho – there are restrictions on campaign contributions. "It's what I suspect since their network as a whole operates in more states than just Oregon," Thompson said.
Of the $816,264 in political contributions by Regence, the majority were given to legislative candidates, both Republican and Democratic. Regence also donated $135,000 to the Healthy Kids Plan, a ballot measure in 2007 that would have raised more money for children's healthcare by increasing the tobacco tax, and gave smaller contributions to the Portlanders for Schools initiative and the Portland Community College bond measure.
Regence was the only health insurer that declined to be interviewed for this article. 
How the Other Health Insurers Stack Up
Together, Regence's competitors spent the majority of their corporate dollars -- $678,672 -- on the Healthy Kids initiative and bond measures to increase school funding.
"It does seem, though, that the other health insurers set a higher priority on political contributions to ballot measures, particularly local measures, and not to candidates," Thompson said. "This is particularly true of Kaiser and Providence affiliated contributions."
Kaiser Permanente contributed $75,000 to Healthy Kids and gave another $47,000 to Citizens for a Safer Clackamas County and various school initiatives. 
Kaiser doesn't contribute to political candidates. "We're a 501©(3) and are prohibited by the IRS from making contributions from the organization to political candidates," said David Northfield, media relations manager. 
Providence Health & Services also spent the majority of its donations on the Healthy Kids initiative -- $202,500 – and $81,355 on local bond measures such as Portlanders for Schools. 
"All contributions come from Providence, not employee contributions," said Gary Walker, regional director of public affairs. "As a charitable not for profit entity [Section (501(c)(3)], Providence Health & Services does not contribute to candidates, candidate PACs or political races. We are allowed to contribute to ballot measures, and do so on occasion." 
ODS followed suit – donating $25,000 to Healthy Kids and splitting $20,000 between the PACs run by the Democratic and Republican parties. "From time to time, the company does make contributions to facilitate the democratic process," said its spokesperson Jonathan Nicholas. "Those contributions come from corporate assets." 
Meanwhile, PacificSource Health Plans gave the majority of its contributions to legislative races -- $50,000, and the highest amount -- $5,000 – to the Kitzhaber campaign in 2010. It also spent $25,000 on the Healthy Kids initiative. 
"We do not have a political action committee, and I do not believe we have plans to initiate one," said Kathy Born, communications manager. "We partner collaboratively with other organizations around specific policy issues, but have not formalized our political interests through initiation of a political action committee. Our political contributions will be coming from PacificSource Health Plans." 
Born also said, "we do not lobby our employees to support specific political stands or candidates, and have not combined our limited political giving with those of our employees."
The two for-profit health plans – LifeWise and HealthNet – helped fill campaign war chests – but none at the same level as Regence.
The majority of HealthNet's contributions -- $41,750 – went toward Republican and Democratic legislative races, with another $25,000 spent on the Healthy Kids initiative from 2007 through 2011. 
"From time-to-time Health Net makes corporate contributions to candidates who share our view that the best ways to meet healthcare coverage challenges are by use of market-based solutions," said Brad Kieffer, its spokesperson, who added that those funds came from corporate assets.
LifeWise, which dipped into its corporate coffers during the same time frame, gave $70,527 to legislative candidates and PACs run by the Democratic and Republican parties. It also spent $15,000 on the Healthy Kids initiative and gave $500 to Friends of Central Oregon Community College in 2008. 
"On the local level, the donations made to state legislative candidates are made from LifeWise Health Plan of Oregon funds and do not include any employee contributions," said Deana Strunk, communications manager. "While we support our employees ability to be involved in the political process at their own choosing, their focus at LifeWise is on providing excellent service for our members."
Changing Oregon's Campaign Contribution Law
Common Cause Oregon believes the state should limit the size of campaign contributions by amending its constitution – either by the Legislature referring a measure to the voters or through a ballot initiative.
"Various attempts have been made over the years and it's challenging politically and legally because of the recent decision by the U.S. Supreme Court, which opened up new doors for corporate entities to make independent expenditures," Thompson said. "A lot of the political players like the current status and if you put contribution limits in place, a lot of those large contributions to candidates would just be spent on independent expenditures."
There have been various campaign finance reform attempts in Oregon but there are significant legal and political challenges, she said. "Candidates, with some justification, don't like independent expenditures because it takes control of the campaign message away from them. What Oregon really needs, though is a comprehensive campaign finance reform package with contribution limits and public financing."
To learn about restrictions on campaign contributions in other states, click here.