Whistleblower Sues Multnomah County, Unity Center For Retaliation
A former Multnomah County employee is suing the county and a psychiatric emergency center that the state investigated last summer after several patients died, suffered sexual abuse or were exposed to hazardous conditions.
Whistleblower Greg Monaco alleged in the complaint that he faced intolerable work conditions and felt pressure to resign after reporting patient health and safety issues at the Unity Center for Behavioral Health. He said the county failed to investigate his complaints for two years. The lawsuit says that Monaco's supervisors at the county repeatedly ignored the safety concerns he raised, took disciplinary action against him, encouraged him to retire early and plotted to "take care of him" after he continued to raise concerns.
The county fired two top mental health officials last week amid an internal investigation by the county. Former Mental Health Director David Hidalgo and Joan Rice, the quality manager, had been on paid administrative leave since August.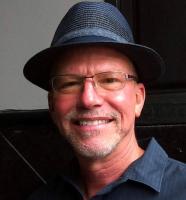 The county is investigating the handling of Unity Center complaints along with all county mental health services. The Multnomah County district attorney and the sheriff's office are conducting a separate investigation.
Monaco, who was an investigator, is suing Multnomah County, the Unity Center for Behavioral Health, its former vice president Chris Farentinos and parent company Legacy Health. Farentinos resigned in January.
Monaco accuses the county of retaliation and the Unity Center of aiding and abetting. The complaint says that as a result, he suffered humiliation, emotional distress, loss of benefits, lost wages and damage to his professional reputation. Monaco is suing for at least $1.1 million plus attorney fees.
"Monaco concluded that the only way he could be free to report the dangerous and unlawful conduct at Unity and other facilities was to resign his employment," the lawsuit said.
Unity Center Spokesman Brian Terrett issued a statement in response to a request for comment: "Legacy Health has not been made aware of this litigation and has not had a chance to review it in detail," it said. "It is Legacy Health's practice not to comment on legal matters or litigation, but rather let the process occur in the appropriate venue." Kate Willson, a Multnomah County spokeswoman, said the county also does not comment on pending litigation.
Reporting Safety Concerns
As a pre-commitment investigator, Monaco evaluated whether mental health patients involuntarily committed at mental health facilities should be kept there and assessed patient safety.
He reported safety concerns as early as November 2016, before the Unity Center opened. He told his supervisor and the Unity Center's soon-to-be deputy director that he was concerned with the Unity Center's structure. The center's opening was delayed in January 2017 after failing inspections. He reported the problems and patient harm to Multnomah County Auditor Steve March and his supervisor that month.
When the center opened at the end of that month, Monaco immediately observed problems with understaffing, inappropriate medication, safety and retaliation against nurses who complained about health and safety risks for patients and staff, his lawsuit said.
The lawsuit says that Monaco's supervisor at the county, Bill Osborne, ignored his request for greater oversight. The lawsuit said Monaco told the county auditor in February that he feared retaliation.
Alleged Retaliation
Monaco's lawsuit said that when he reported safety concerns again to Osborne in May 2017, his supervisor told him that "it's their liability, not ours" and that "Unity is too big to fail."
Monaco said he relayed his concerns to Farentinos, Unity's vice president, and was reprimanded by his supervisors after Farentinos complained. They forbade him from contacting Farentinos again.
In June 2017, Monaco learned that he was under investigation for an alleged HIPAA violation. He claimed in the lawsuit that he overheard another manager, Jean Dentinger, tell Osborne that they were going to meet with human resources about Monaco to "take care of him."
The lawsuit said Monaco continued to report patient safety concerns in early 2018, prompting his manager to ask him when he was going to retire.  
"When Monaco raised concerns, he faced significant pushback," the lawsuit said.
In May 2018, Monaco reported a patient death at the Unity Center to Joan Rice, the quality manager. She said she would wait to hear from Unity, the complaint said.
Monaco alleged he faced "continuing pressure to take an early retirement," but felt a duty to report the health and safety issues at Unity. He resigned almost two years short of his planned February 2020 retirement.
Have a tip about health care? Contact Jessica Floum at [email protected].