Top-Level Executives at PeaceHealth Sacred Heart Lose Their Jobs
In the process, there's been almost a complete turnover of the Oregon executive team.
Three top-level executives at PeaceHealth Sacred Heart are leaving the Catholic-affiliated organization, while another executive could get her walking papers soon, according to confidential sources.
They include Louella Freeman, chief nursing officer; Wendy Apland, Oregon network chief financial officer; and Kris Kitz, network vice president of strategy, innovation and development.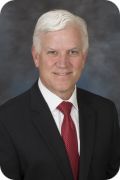 Rand O'Leary, chief executive of the PeaceHealth Oregon Network, sent an email to local employees announcing their departure. PeaceHealth has about 6,000 employees in Lane County with hospitals in Springfield, Eugene, Cottage Grove and Florence.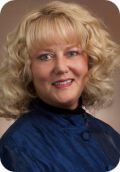 Of the three departing executives, Freeman and Apland have the longest track record at PeaceHealth. In her latest role, Freeman was in charge of patient care services at the 349-bed tertiary medical center and had a long career in leadership positions.
Apland joined PeaceHealth in 1998 and, in her most recent role, provided financial strategy and oversaw and coordinated all network financial services including finance, accounting, patient financial services, payer contracting, property management, supply chain and information technology.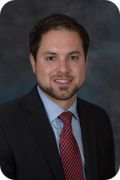 Kitz, who also served on the executive team, had been responsible for strategic, operational and business planning and new business development for Oregon. He was also the regional executive leader for women's, children's and cardiac services. 
An announcement also is awaiting about the potential sale of PeaceHealth Labs to a national company. Lab Corps and Quest Diagnostics have both been mentioned as potential buyers.
"They may be holding that announcement given what else has been going on in Oregon," a insider source told The Lund Report.
PeaceHealth had lower revenue than forecast in its budget and saw a saw a significant drop in the paper value of the nonprofit's investments, according to a confidential financial statement obtained by The Lund Report.
Vancouver-based PeaceHealth operates 10 hospitals across Oregon, Washington and Alaska, along with a large network of clinics, labs and other health-related programs. Its fiscal year runs from July 1 through June 30. The financial document obtained by The Lund Report provides a snapshot of PeaceHealth's current year performance through April 30 – in other words, the first 10 months of the current 12-month fiscal year. While the most recent full-year financial reports for individual hospitals based in Oregon show those institutions turning large profits, including three of PeaceHealth's four hospitals in the state in its 2014-2015 fiscal year, the parent company is not performing as well in the current year.
Diane can be reached at [email protected].