Applications are open for a new state task force aimed at helping the working poor with affordable health coverage.
Image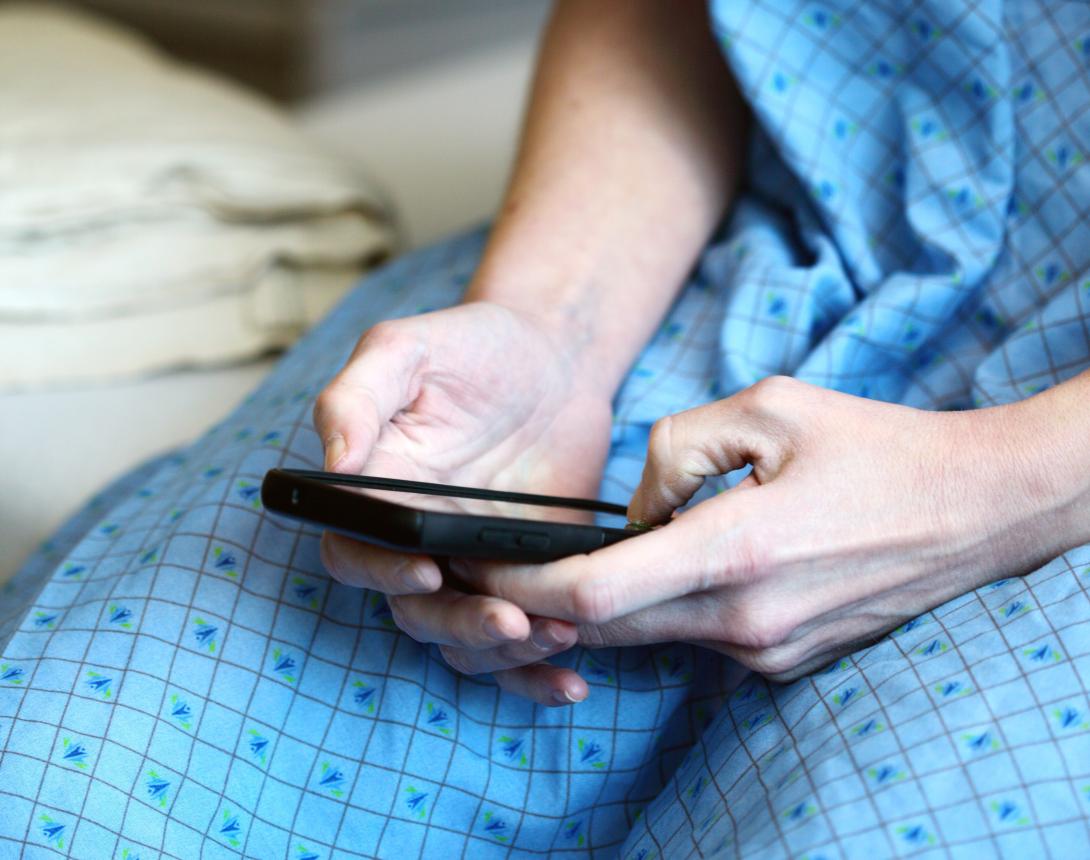 March 24, 2022
A 21-member task force will chart the course of a new state health plan aimed at low-income Oregonians who make too much to qualify for existing government coverage.
First, though, the task force needs people to apply for membership. 
Dubbed a "bridge plan," the new plan would use the same delivery system as the Oregon Health Plan, which provides free health care to those making as much as 138 percent of the federal poverty level.
But it would be open to those making more than that — the working poor, essentially.
 Thirteen slots on the panel that would help design the plan are open to applicants from different backgrounds, such as labor representatives, low-income workers and health equity experts. The other eight slots are appointees from the Legislature and state agencies. 
The task force – and its planned work – is the product of House Bill 4035, which the Legislature passed this year. 
The bill has two major goals. The first is to guide the state's post-pandemic eligibility checks for the 1.4 million low-income people on the Oregon Health Plan. That step is needed because the pandemic prompted a federal ban on kicking people off Medicaid when their incomes grow beyond the limits set for the program. 
State officials estimate that as many as 300,000 Oregonians could be disenrolled when the state evaluates who is eligible for the Oregon Health Plan. Enrollment in the Oregon Health Plan during the pandemic grew from about 1.1 million to 1.4 million. 
That federal ban is set to expire on April 15 when the federal public health emergency expires, but that date is far from certain and states expect it to be pushed back, according to published reports. 
Regardless of the time, states will need to make adjustments. The expiration will require states, including Oregon, to determine who qualifies to remain enrolled and who does not because their income has grown.
The bill also intends to preserve health care coverage for some of the people disenrolled – an estimated 55,000 of them – by launching the bridge plan. Also called a Basic Health Program, it would add another layer of coverage beyond the Oregon Health Plan and cover people with incomes just beyond the threshold to qualify for Medicaid.
The bridge plan will be designed for people with an income level that ranges from 139% to 200% of the federal poverty level.
Under those income guidelines, it would be available to a family of three that makes $32,000 to $46,000 annually. For a single person, it's an annual income of $19,000 to $27,000.
People in that income bracket are currently eligible for highly subsidized coverage through the state's online health insurance marketplace. 
The state wants to preserve gains made during the pandemic, when people were allowed to stay enrolled in the Oregon Health Plan.The state's overall rate of uninsured people dropped from 6% in 2019 to 4.6% in 2021.
Tight Timeline
Under the bill, the task force will face the work of developing a proposal for a bridge plan.
Members will look at questions such as who will be eligible for the new bridge program, its cost for consumers, benefits that are covered and if coordinated care organizations that offer the Oregon Health Plan will provide it. The other option is for private health insurers to offer plans on the marketplace. The task force also will look at provider reimbursement rates and what the potential disruption would be for the existing commercial market.
Applications are due March 31. Gov. Kate Brown will appoint the 13 members in early April, according to application materials. 
So far, there is good interest and more than 20 people have applied since the application process opened March 11, said Philip Schmidt, a spokesperson for the Oregon Health Authority.
"OHA has been conducting outreach to solicit applications and ensure that anyone who is qualified and interested is able to apply," Schmidt said. "We are actively seeking applicants from communities of color, with lived and other experiences that will help this group prioritize health equity in the work that the task force will carry out. We hope to have a robust pool of applicants by the deadline."
The members will represent the following sectors: low-income workers; two health equity experts; an expert in helping consumers navigate health insurance plans; organized labor; an insurer with plans on the health insurance exchange, a coordinated care organization representative; a hospital or health system representative; a representative for health care providers generally; a behavioral health expert; an oral health provider; a Medicaid Advisory Committee representative; and a Health Insurance Exchange (Marketplace) Advisory Committee representative.
The bridge plan proposal is due by Sept. 1. The plan for minimizing the disruption of the health care insurance market is due by Dec. 31.
To apply, people can go here.
Legislative leaders have already appointed the four legislators who will serve on the task force. House appointees are Reps. Rachel Prusak, D-Tualatin/West Linn, and Cedric Hayden, R-Roseburg. Senate appointees are Sens. Elizabeth Steiner Hayward, D-Northwest Portland; and Bill Kennemer, R-Canby. All four have careers and experience as a nurse practitioner, dentist, physician and psychologist, respectively.
You can reach Ben Botkin at [email protected] or via Twitter @BenBotkin1.