Oregon officials are drafting the state's next five-year Medicaid plan for review and approval by federal authorities who control the purse strings.
Image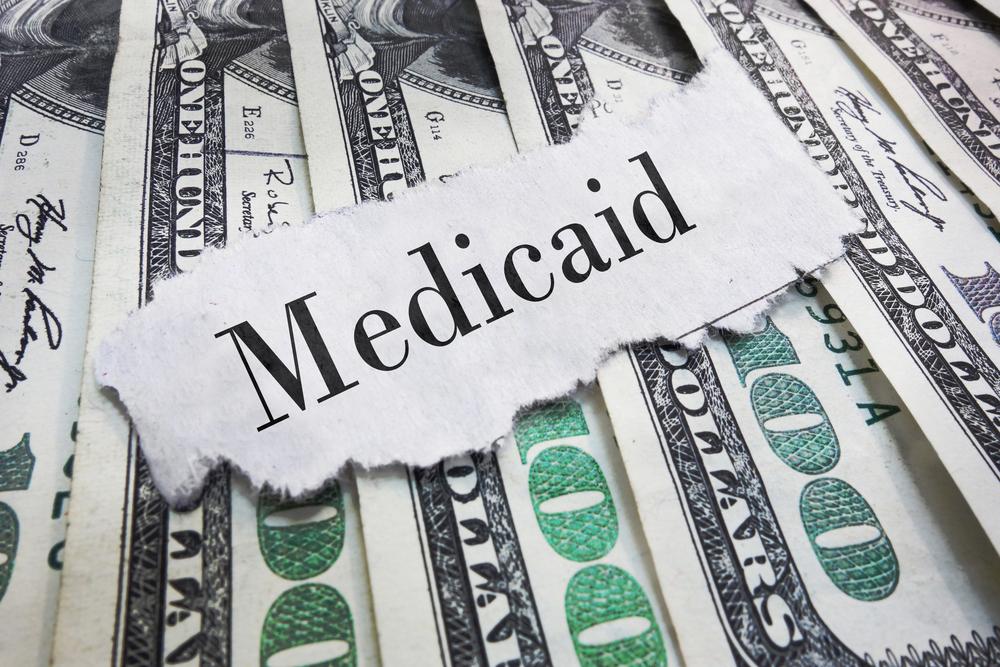 March 5, 2021
Oregon health leaders mapping out the state's next version of its Medicaid plan have a chance to seek more flexibility from the federal government, which provides the great majority of money for Medicaid in the state.
Oregon has begun to sketch out its application to renew its customized five-year Medicaid plan, technically called a Medicaid waiver. The state is still in the early stages of this work. It won't submit its application until early 2022, before its current waiver expires June 30, 2022.
The new plan was discussed at an Oregon Health Forum event on Thursday. More than 400 people watched the online venue in which a panel mulled the state's needs and how the application would affect health care. The Oregon Health Forum is an affiliate of The Lund Report. 
The waiver application gives Oregon a chance to overhaul how it provides Medicaid insurance and services to 28% of the state's 4.3 million population. Medicaid enrollment has surged amid the COVID-19 pandemic as people lost jobs and signed up for the Oregon Health Plan, the state's version of Medicaid.
Gov. Kate Brown's budget proposal for 2021-2023 calls for a $19.7 billion in OHP spending, with 73% of that, or about $14.3 billion, coming from the federal government. The rest comes from state sources, primarily $1.6 billion in general fund tax dollars as well as taxes on hospitals, tobacco products and insurers, among others. Medicaid provides health coverage to residents who qualify based on their income. 
When states want to tailor their Medicaid program, officials need to get approval -- a waiver -- from the federal Centers for Medicare & Medicaid Services to run it differently from federal regulations. 
The waiver system allows states to be a "testing ground," said Jeremy Vandehey, the Oregon Health Authority's director of health policy and analytics. 
Federal officials don't automatically approve waiver requests; the requests must meet criteria, such as improving the system for patients and not costing the federal government extra money. This means Oregon must present a clear picture of its plans and goals.
The state has plenty of health-care-related problems it could focus on. 
About 94% of the state's population has health coverage of some type, such as private insurance, Medicaid or Medicare. But that uninsured rate doesn't fall evenly across populations, Vandehey said.
For example, 12% of Hispanics and Latinos are uninsured, 11% of the Native American and Native Alaskan population is uninsured and 8% of the Black population is uninsured. 
"We still have significant challenges in our health care system," Vandehey said.
Reforms Take Many Years To Implement
Oregon has had a waiver in place since 1994. In 2012, Oregon used its waiver to start the system of coordinated care organizations, which the state pays to provide Medicaid coverage to residents.
In an interview, Vandehey said health reforms often unfold in 10-year increments. In the past decade, in addition to launching coordinated care organizations, Oregon has expanded Medicaid enrollment under the federal Affordable Care Act.
"This waiver's going to help define where we go as a state over the next five to 10 years," Vandehey said.
Brown's directive is for the waiver to advance health equity, promote stability and be economically stable, and have a person-centered system for health.
It's not a blank check to insurers, providers or patients. The state's waiver application will need to comply with the state's sustainable health care cost growth target law. That 2019 law seeks to curb Oregon's health care costs so they don't grow more than 3.4% per capita annually. 
Now, the state is in the midst of establishing a vision and goals for the waiver, Vandehey said. In the spring, the health authority will talk with communities about strategies. It will start drafting the application in the summer. Oregon will submit the application by the end of the year and spend the first six months of 2022 negotiating with federal officials.
Officials hope there are ways to improve Medicaid services or expand the number of people assisted by Medicaid.
State Rep. Rob Nosse, D-Portland and a member of the House Health Care Committee, said Oregon can build on its history as a "health care innovator." Medicaid offers low-income people fully-paid health care, Nosse noted. But if people earn too much to join the taxpayer-funded plan, they face steep barriers obtaining insurance coverage on their own, Nosse said.
"The premiums and the out-of-pockets that they experience are pretty significant," Nosse said.
Kitzhaber: Biden May Favor Waiver Innovation
Former Oregon Gov. John Kitzhaber, a former emergency room physician, said: "We're at a very unique moment in time where bold proposals that are backed by strong leadership have a good chance of success."
Political winds in Washington may help. It's uncertain whether Democrats in Congress will want to push non-COVID-19 health policy reforms through before the 2022 midterm elections. But the Biden administration may still want "quick wins" that show a willingness to innovate, which can be carried out administratively through waivers, Kitzhaber said.
Waivers are for a five-year period, which means that Oregon's waiver application will lock in federal Medicaid resources committed to the state for the next half-decade, Kitzhaber said. Kitzhaber's administration shepherded the state's application during Oregon's switch to a coordinated care model. 
For coordinated care organizations, the waiver application could offer a chance to provide more services to address so-called social determinants of health, said Bruce Butler, chief executive officer of  InterCommunity Health Network, a nonprofit coordinated care organization serving nearly 70,000 members in Benton, Linn and Lincoln counties. He said it's critical that the new budget have a high degree of flexibility rather than follow the traditional model of largely repeating how money was spent the previous year. Social determinants of health are a broad range of social, economic and cultural factors that affect peoples' health.
Examples of possible considerations for the waiver include housing assistance and maintaining Medicaid coverage for people who enter Oregon State Hospital without a criminal court order, Butler said. The state-run facility is Oregon's public mental health hospital for a variety of people, including civil commitments and criminal defendants awaiting trial who need to recover so they can aid in their own defense.
Housing Is Key Social Determinant Of Health
Annie Valtierra-Sanchez, equity coalition director of the Southern Oregon Health Equity Coalition, said her group's work distributing aid to communities hit by COVID-19 and the 2020 wildfires highlights the importance of addressing basic needs, including housing and food. The organization works in Jackson and Josephine counties.
Medicaid should address social determinants of health, Valtierra-Sanchez said.
But persuading federal officials to let Medicaid money be spent on deep-rooted economic problems may be difficult.
Officials must show how changes in the Medicaid program would improve health outcomes.
"I don't think they're going to let us broadly solve the housing crisis," Vandehey said, adding that the state can still show specific inequities and demonstrate in its application the health care benefits of letting Medicaid address those inequities .
All agree that housing is a key need, as homelessness worsens health problems.
"We cannot decouple health care and the need for people to have stable housing," Vandehey said.
Mike Bonetto, a partner and co-founder of Tenfold Health, a Bend-based firm that works statewide with the industry on business plans and modernization, moderated the event.
You can reach Ben Botkin at [email protected] or via Twitter @BenBotkin1.