A new federal report compiles information from 14 states including Oregon to detail aggressive marketing tactics.
Image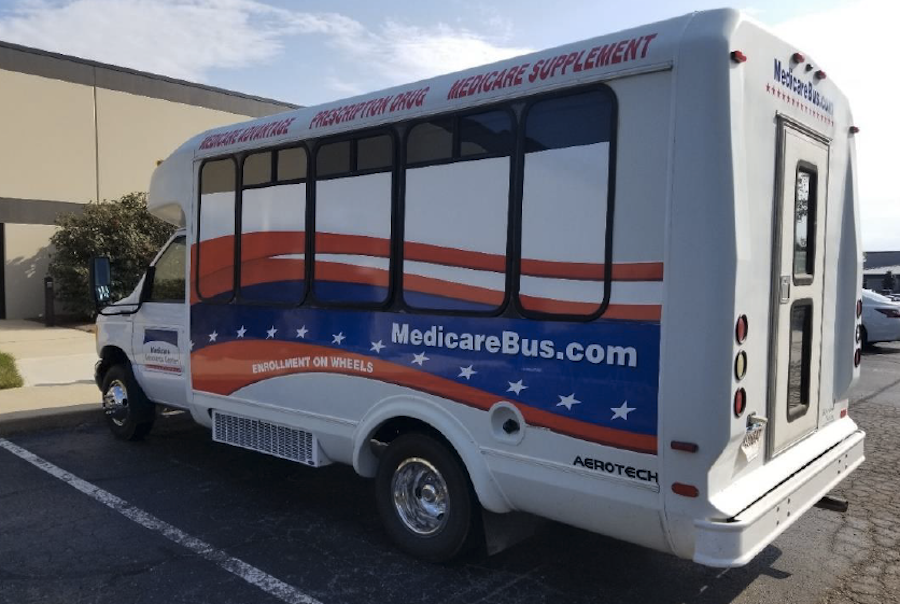 November 3, 2022
Trucks painted red, white and blue to look like U.S. government issue. Marketing materials designed to look like official communications from federal agencies. Pushy salespeople who won't stop calling. False information to portray a product in a positive light.
America's elderly are being "inundated" by people trying to prey upon them under the aegis of a federal program, according to a
With Medicare enrollment in full swing, members of the U.S. Senate Finance Committee, chaired by Ron Wyden, the Oregon Democrat, are putting a national spotlight on marketing tactics and scams by firms in the Advantage program based on data from around the country.
Medicare Advantage plans are available through private companies as an alternative to traditional Medicare.
The 27-page report, issued by the committee using information from 14 states, found "evidence that beneficiaries are being inundated with aggressive marketing tactics as well as false and misleading information … painting a consistent national picture."
The report highlighted the case of an Oregon man who was eligible for both the Medicare program that's available to the elderly and people with disabilities, and for Medicaid, which is restricted to the poor. According to a complaint, he was moved to a different plan without his consent, which did not cover his primary care provider — a change for which he blamed himself.
With another Oregon man, an agent persuaded him to change his plan to one that he later learned did not cover his medications. 
An Oregon woman, meanwhile, was moved by an agent to a plan that caused her mental health services to be deemed out of network.
The report included several other "vignettes" drawn from actual complaints:
Seniors shopping at a grocery store are approached by insurance agents and
asked to switch plans.
Insurance agents tell seniors a new Medicare Advantage plan covers their doctor, but it turns out months later that was a lie.
Marketing mailers designed to look like official business from a Federal agency
An insurance agent calls Medicare members 20 times a day, trying to get them to change plans.
Celebrities claim on TV that some Medicare members are losing out on higher Social Security payments to generate calls.
Earlier this year state officials said that its consumer assistance program, known as SHIBA, had heard from more than 16,000 people, and received 700 complaints in 2021. Oregonians who need help with the Medicare open enrollment process can call SHIBA at 800-722-4134 (toll-free) or visit the SHIBA website at SHIBA.Oregon.gov. 
The new federal report urged the federal Centers for Medicare and Medicaid Services to issue special warnings to Medicare members urging them to use caution if calling a television "helpline," to "be careful what you click" and also to call 1-800-MEDICARE if they think they've been enrolled in a plan that does not work for them.
It also urged federal officials to step up enforcement and better regulate sales tactics for the program, while increasing funding to resources for seniors who need help choosing a plan.
Wyden said the report showed the need for change.
"Older Americans and those living with a disability count on Medicare to deliver dependable and high-quality health care when they need it most," Wyden said. "It is unacceptable for this magnitude of fraudsters and scam artists to be running amok in Medicare and I will be working closely with CMS to ensure this dramatic increase in marketing complaints is addressed. Medicare Advantage offers valuable plan options and extra benefits to many seniors but it is critical to stop any tactics or actors that harm seniors or undermine their confidence in the program." 
You can reach Nick Budnick at [email protected] or at @NickBudnick on Twitter.
Comments
Submitted by

Randy Knop

on Thu, 11/03/2022 - 14:48
Permalink
There is absolutely no place within our Medicare system of coverage that should allow for private insurance industry manipulations harming medicare recipients.
Submitted by

David Peden

on Sun, 07/16/2023 - 20:08
Permalink
My wife gets so many of these calls she routinely answers the phone with "Joe's Morgue, you got a body? Most hang ip but the last remained on the line long enough to sputter "Oh, my god."