Seniors who depend on the Central Oregon health system's network could face higher premiums and should start researching new plans as open enrollment begins in October.
Image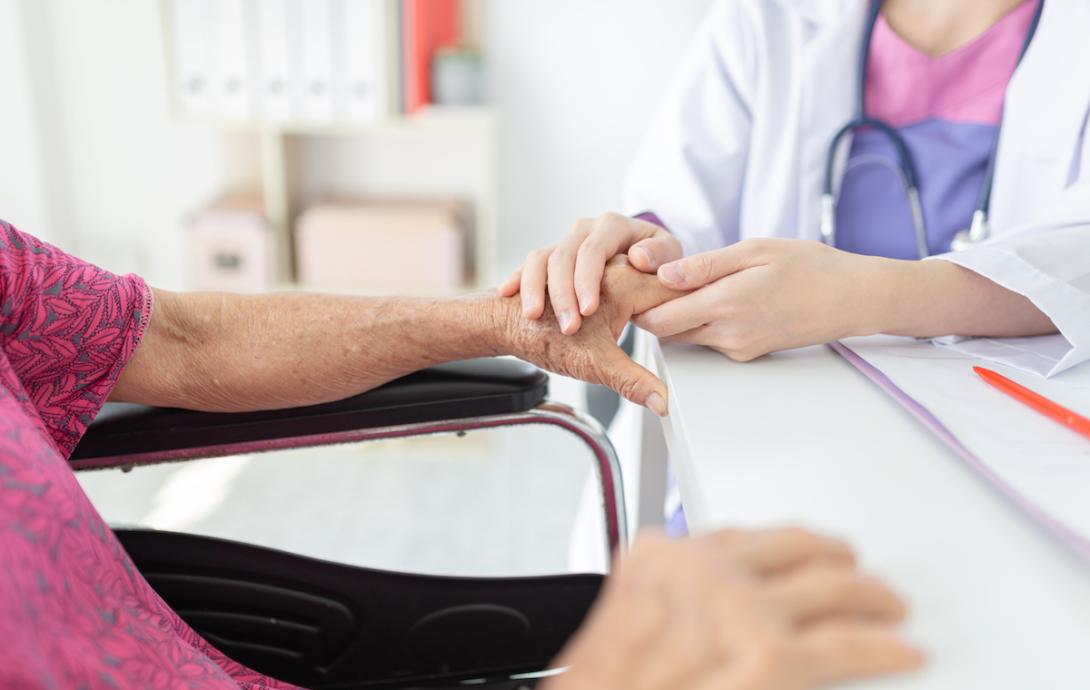 August 14, 2023
This article has been updated to incorporate additional reporting.
St. Charles Health System is poised to stop accepting Medicare Advantage plans, a move that could force more than 20,000 seniors in Central Oregon to find a new plan by early December.
Officials for the Bend-based hospital system told The Lund Report they have not made a final decision on the move, but said that the insurers haven't made the changes they are seeking to address longstanding concerns. 
Time is running out. Open enrollment for Medicare starts Oct. 15 and ends Dec. 7, leaving limited time for the system's negotiations to bear fruit — or for seniors who depend on the St. Charles network to research and find a different Medicare plan.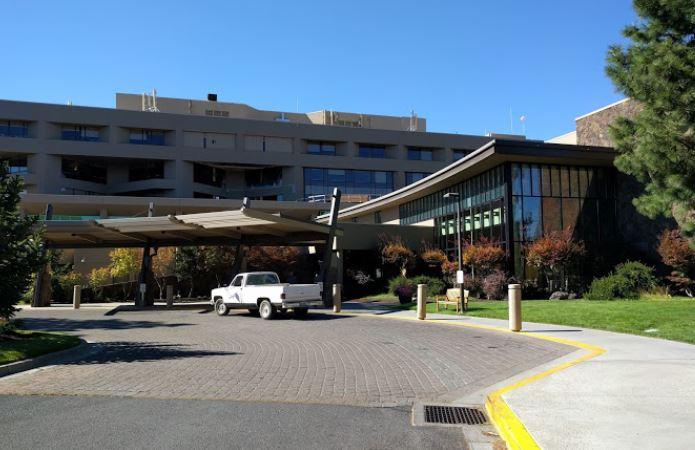 In addition to the stress and difficulty in changing plans, the change could expose seniors to higher premiums and copays, critics say — a major problem for people on fixed, limited incomes.
Unlike traditional Medicare, offered by the federal government, Medicare Advantage plans are available through private insurers. In recent years, the Advantage plans have faced increasing scrutiny over fraud, deceptive marketing and other issues. 
Reflecting the debate over Medicare Advantage on the national level, St. Charles has for years faced problems with the quality of care afforded under Medicare Advantage plans, officials with the Oregon system told The Lund Report, citing denials of needed care and other problems.
"The ball's pretty much in the insurance companies' court at this point," Dr. Mark Hallett, chief clinical officer for St. Charles, told The Lund Report. "It isn't really working for patients. It's not working for providers. And that's really what this is all about."
He said the system sees denials of care and delays, adding "we have trouble getting patients what they need," including both services in the hospital and afterward, such as getting insurer approval of care in skilled nursing facilities. Studies show that enrollees of Medicare Advantage plans, are often subject to longer lengths of stay for patients who can't get approvals of discharge to the care they need — meaning more risk to the patients stuck in the hospital.
"​​I would definitely acknowledge that some of the up-front benefits of Medicare Advantage Plans sound great," Hallett added. "The problem is that these plans are great as long as patients don't need them for health care."
The health system is asking for "bold" proposals from insurers that reduce the administrative burden imposed on care, Hallett said, adding that discussion of up-front costs doesn't factor in the issue of whether patients who sign up for Advantage plans are provided coverage for care when they need it.
Last year, the federal Centers for Medicare & Medicaid Services reported that complaints more than doubled in 2021 for seniors enrolled in Medicare Advantage Plans. More than 800,000 Oregonians are on some kind of Medicare plan, whether traditional or an Advantage plan.
Medicare Advantage backlash is national
St. Charles is not the only hospital taking this stance. It's part of a national trend and the American Hospital Association is among those driving it. Jamie Orlikoff, chair of the St. Charles board, is among those raising concerns about Medicare Advantage, arguing that the system's low reimbursements are putting rural hospitals in the red.
The Mayo Clinic last year withdrew from working with most Medicare Advantage plans, urging patients to enroll in traditional Medicare instead. Last week, a health system in South Dakota followed suit.
But the likely move by St. Charles is raising concerns.  In an email, the Council on Aging of Central Oregon shared a statement by Cassie Regimbal, the group's Executive Director. 
"As the largest medical provider in Central Oregon, and as the only hospital, St. Charles' decision to reevaluate its participation in Medicare Advantage plans could have widespread consequences. We have been told that there are an estimated 20,000-22,000 unique patients and an unknown number of patients not currently treated through the St. Charles medical system who could be affected. At this time, we would recommend that people be patient and follow updates from the state SHIBA office (Senior Health Insurance Benefits Assistance Program). As we learn more, people can contact our offices to connect with our SHIBA volunteers."
"This decision could force seniors to choose between receiving care through the St. Charles medical system and potentially paying out-of-pocket, or switching to traditional Medicare. Transitioning from Medicare Advantage to traditional Medicare could mean losing the out-of-pocket maximum and no longer having access to vision, hearing, dental, fitness, and transportation benefits."
The topic came up at the end of an Aug. 10 meeting of the Central Oregon Health Council. Justin Sivill, who serves the executive director and chief operating officer for Summit Health, was there. 
"We're real concerned about this" and the effects on seniors who are currently enrolled in Medicare Advantage plans in Central Oregon, he told The Lund Report. "There are other avenues besides just ending people's plans that they've had for a long period of time, with three-months' notice." As for the potential for higher premiums, he said, Summit patients on Medicare "have trouble with $10 copays sometimes."
The insurer that would be most affected by cancellation is PacificSource, with more than 15,000 enrollees in Medicare Advantage. Others include Humana, HealthNet and WellCare.
In effect, the public news of the move surfaced negotiations between hospitals and insurers like PacificSource that normally are private.
At the Central Oregon Health Council meeting last week, Jeremy Vandehey, a PacificSource executive, said he could not discuss negotiations in detail but expressed concern about "confusion in the community."
Asked for comment, a PacificSource executive issued the following statement for the insurer:
PacificSource is deeply concerned at the direction the St. Charles hospital system appears to be taking regarding the elimination of Medicare Advantage plans. We are concerned that St Charles is making this decision without fully considering the interests of local seniors, other central Oregon providers, community agencies, and government entities. We have made extensive efforts to understand their concerns, made a proposal to them, and continue to offer their leadership opportunities to meet with us and negotiate a resolution.
While we still have a valid contract with St. Charles, this potential action would disrupt care, leave Medicare members without dental, vision and hearing coverage, increase premiums and out-of-pocket costs, and eliminate Medicare options for over 15,000 PacificSource Medicare members in Crook, Deschutes, and Jefferson counties.
Further, it would eliminate a coordinated Medicaid and Medicare dual special needs plans for nearly 2,500 members who receive both Medicare and Medicaid benefits, some of the most vulnerable populations in the community.  We are very concerned about the level of disruption this decision by the hospital could cause to patients in the community.
We ask that St. Charles engage with the community to fully understand the impact this decision would have on their patients and their providers. We are committed to work with St. Charles to find a different path forward that avoids this level of disruption in the community. We are committed to a meaningful and productive dialogue with the St. Charles leadership team.
---