A 14-year veteran of nursing says the worst part of the job is treating patients who deny they have COVID-19, even on their death bed.
Image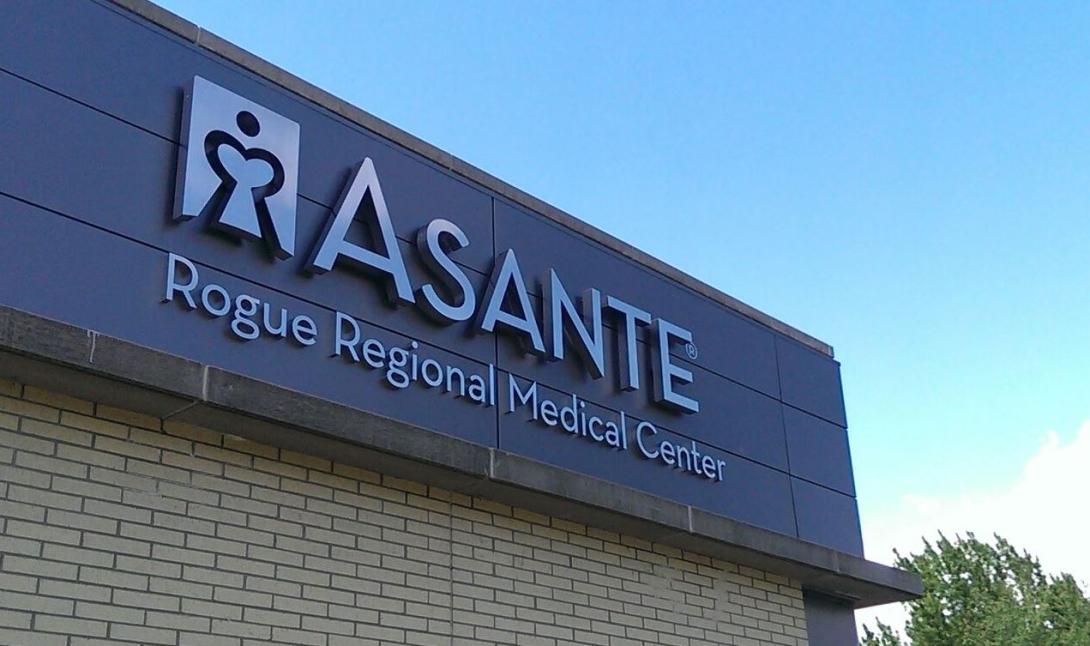 August 17, 2021
David Baca, a 40-year-old emergency room nurse, has worked at Rogue Regional Medical Center in Medford for 14 years. He said he's never experienced such a dire situation at work.
The hospital has so many COVID-19 and other patients that its emergency and intensive care units are packed. The wait times in the emergency room are so long that many patients leave untreated. One man with a cardiac condition had to wait 13 hours recently for an evaluation, Baca said.
The hospital, like others around the state, doesn't have enough nurses and other staff to care for all the sick patients. Many staff are getting sick, too. But the most difficult situation has nothing to do with staff or the hospitals, Baca said. Many of the COVID-19 patients themselves are hard to deal with because they don't believe they have the infection.
"It's hard to deal with the constant denial of what's going on with this disease," Baca told The Lund Report. "I would say that's my hardest thing. Every day there are people who don't believe that they have it, they don't believe in the vaccine and don't believe that the vaccine is the best treatment for it."
Many are even afraid that health care staff will try to vaccinate them without their knowledge and approval, Baca said. "But as soon as they don't feel well, they come to the hospital for treatments and modalities that are based on the same science (used) to create the vaccine." 
He's seen patients on the verge of dying who still refuse to believe they have COVID-19.
"It's heartbreaking," he said.
Rogue Regional is the lead hospital in Josephine and Jackson counties, which are in the middle of the pack in terms of vaccination rates among adults in Oregon. Nearly 60% of residents aged 18 and older in Jackson County are at least partially vaccinated, compared with just over 50% in Josephine County, according to the Oregon Health Authority. The vaccination rate of staff at Rogue Regional Medical Center is somewhat higher —  65% to 67% according to the hospital's spokeswoman — but that still means many staff are at risk. More than 60 employees there have contracted COVID-19, according to the latest outbreak report from the Oregon Health Authority.
Baca said one nurse who was recently hired became infected.
"He hit the floor the first week, and by the second week he was out, diagnosed with COVID-19," Baca said. "He's on day 28 with COVID-19, and he's not coming back to work any time soon."
Baca said the new employee was recently readmitted to the hospital — for a second time.
Baca himself has not been sick despite working 10 and 11 days in a row, with two days off inbetween. 
"I'm vaccinated and I wear all my PPE, like we're supposed to do," he said, adding that it's exhausting to be in full protective gear throughout a 12-hour shift. Staff wear a face shield and helmet as part of an enclosed respirator system to ensure they don't breathe contaminated air and their hands, feet and bodies are covered with layers they have to carefully don and remove. They do have enough gear, though, something that was not the case last year when staff at some hospitals resorted to wearing garbage bags to protect themselves.
To keep up his spirits, Baca takes care of himself on his time off by working out and eating healthy food. 
"You have to stay on top of yourself, with good nutrition and healthy habits and take care of your mental health," Baca said. "The hospital needs me. Who's going to take care of all these patients if I got sick?"
You can reach Lynne Terry at [email protected] or on Twitter @LynnePDX.
Comments
Submitted by

Patrick Pine

on Thu, 08/19/2021 - 12:13
Permalink
Eventually people with Covid 19 infections will be known as victims of FOX disease or DeSantis disease or Abbott disease.