Salem Resident Talks About Breaking the Smoking Habit
She says what helped her the most was an advertising campaign launched by the Center for Disease Control
June 28, 2012 -- After 28 years of smoking, a TV commercial from the Centers for Disease Control's (CDC) new advertising campaign convinced at least one Oregonian, who lives Salem, to try to quit.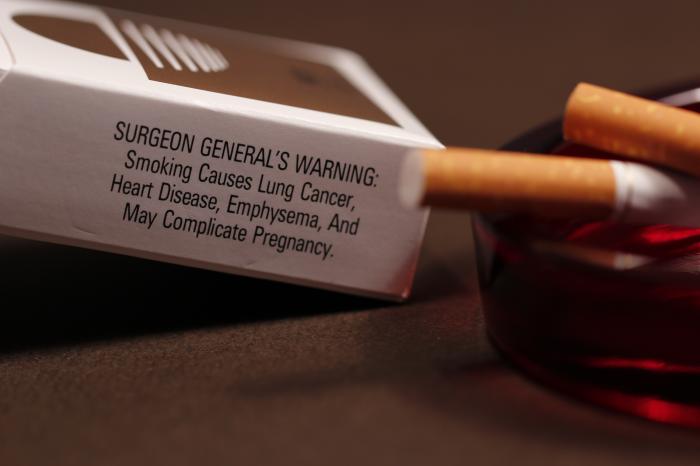 Racquel Bell, an attractive 40-year old mother of three with red hair extensions that add verve to her already vivacious personality, has been smoking since she was 12. Bell took up the habit because her best friend, Valiena, who smoked convinced her to start.

Watching TV a few months ago, Bell saw the graphic commercials launched by the CDC, and, for the first time, thought about giving up the habit. All the commercials had an impact on her, but when she watched the one that features three people who have stomas as a result of smoking, the "Former Smokers-Anthem Ad," and saw a man crouching over some tools and speaking with an electrolarynx say, "Crouch, don't bend over. You don't want to lose the food in your stomach," Bell decided to visit the website www.quitnow.net/Oregon promoted by the Oregon Health Authority and SmokeFree Oregon.

Reading the e-book offered by that site, Bell also learned she could save $118 every month by not buying cigarettes and was eligible for a free two-week supply of nicotine patches.

"After I read all that information (in the e-book), the little seed that had been planted (by the TV commercials) grew," Bell explained. "I started thinking about my children and who would take care of them if something happened to me (as a result of smoking). How could I get mixed up in such a terrible, terrible thing?"

Considering herself a mild smoker, puffing on 10-15 cigarettes a day, Bell says smoking makes her feel relaxed, giving her comfort like a security blanket.

Nevertheless, two weeks ago, she started the quitting process. Day one, she used a nicotine patch, but then decided not to wear it because of warnings not to smoke; she slipped and had one and a half cigarettes that day. The next day, Bell allowed herself five cigarettes a day, and asked her mother to keep the rest of the pack to thwart temptation.

"It was tough but doable," Bell said. "There's that voice that never shuts up in the back of your head saying, 'You want to smoke.'"

Nearing the end of the first two weeks, Bell went over her five cigarette limit for two straight days, but still smoked fewer than 10 cigarettes. She considers her extra cigarettes a relapse and reflected on what happened.

"I started keeping all my cigarettes with me (not just five)," Bell explained. "I became too lenient and it was easy to say one more won't matter."

Still Bell considers her first attempt worthwhile. "We'll call in it my trial test."

What has she learned? "It showed me I can do it. I'm pleased that I could cut down without a patch; I didn't think that was possible. Something that seemed impossible before seems possible, not easy, but possible."

Bell also realizes she needs to find a new hobby, something to engage her mind and dig her hands into.

"I do better at work, but when I'm just sitting at home hearing that voice saying, smoke, smoke, smoke…it's easy to give in. I need something to keep me occupied."

Bell's advice at this point for other smokers who want to quit or cut back?

"When you choose a quit date, empty out all your ash trays; put them away because you're going to go looking for your butts. And figure out what your triggers are. For me, seeing a lighter made me feel a strong need to smoke."

In mid-July Bell plans another whole-hearted no-smoking-at-all attempt. But for now, she's recommitting to her five-a-day plan and mentally preparing for the next step.

For more information, visit:

http://www.cdc.gov/tobacco/campaign/tips/resources/videos/
http://www.quitnow.net/Oregon.
Image for this story by Debra Cartagena courtesy of the CDC's Public Health Image Library.