State officials say they don't have the ability to block the closure on safety concerns, as they did with Legacy Health earlier this year
Image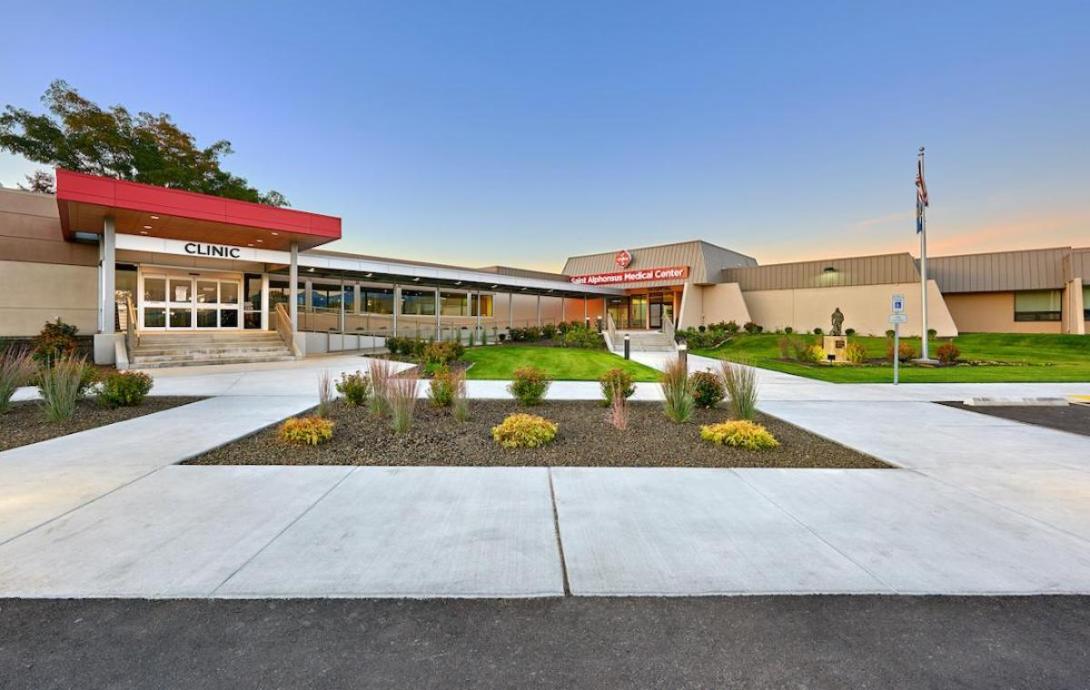 July 20, 2023
The Saint Alphonsus Health System will slightly delay the closure of its birth center in Baker City after U.S. Senators Ron Wyden and Jeff Merkley called for more time.
"Saint Alphonsus Health System is exploring possible options to extend for a short time obstetrics services to the Baker City community," the system's leadership wrote in a recent announcement. "We are working closely with Senators Wyden and Merkley and other leaders who want to ease the transition."
The health system earlier announced its plans to close the birth center on July 31, citing declining use.
The two Senators last week urged a six-month delay, saying "Baker County residents have relayed their concerns about the impacts of families having to travel 45 miles to La Grande, through a mountain pass that can be treacherous in winter, if open at all, in order to receive maternity care," and offering resources they said could be used to keep the birth centers open.
Baker County's board of commissioners, meanwhile, called for a year's delay, according to the Baker City Herald.
Oregon health officials cannot block the closure as they did with Legacy Health over plans earlier this year to close Family Birth Center at Legacy Mount Hood Medical Center. The Baker City hospital is not subject to the same restrictions, an Oregon Health Authority spokesperson told The Lund Report.
In their statement, Saint Alphonsus officials said it may still close the birth center at the end of the month, but said it will try to work for a safe "transition" if "viable solutions do not materialize."
Meanwhile, Treasure Valley Community College is stepping up to offer resources to fill the gap left by the birth center's closure, including hiring a nursing instructor with obstetrics experience and working with Blue Mountain Community College to increase clinical opportunities at the Baker City hospital, which would supplement its capacity to provide care, the college's president, Dana M. Young, wrote in a July 19 letter to Sen. Wyden. The letter said he was responding to Wyden's invitation to provide help.
Treasure Valley recently received $3 million in federal funding to build a new facility and expand its nursing education programs.