One nurse called situation at Rogue Regional "the worst I've ever seen it."
Image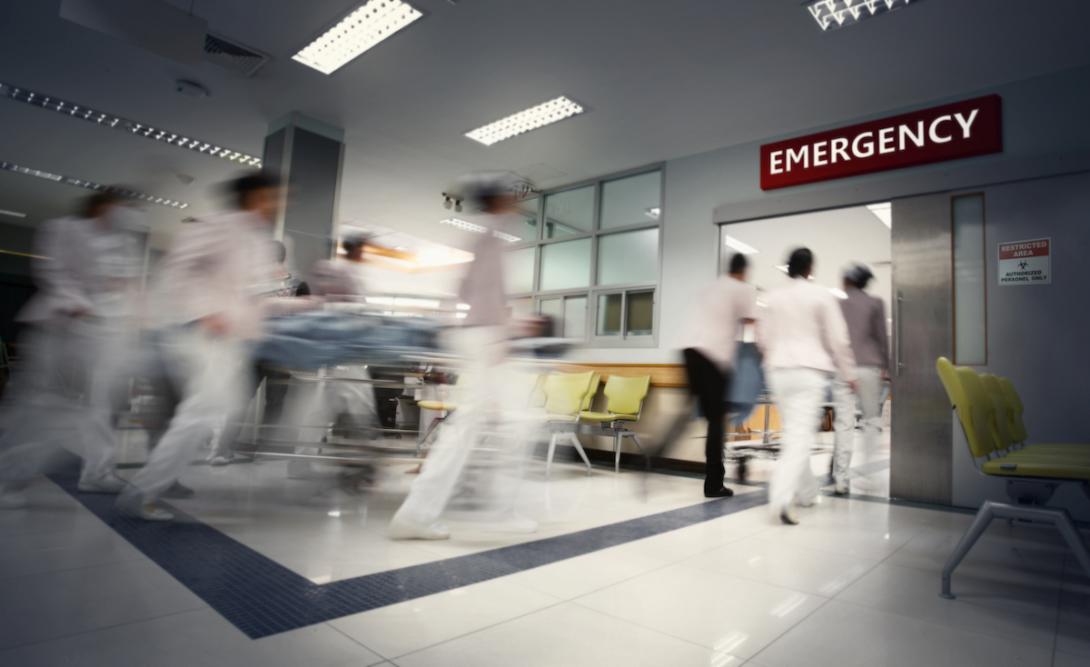 December 31, 2022
Nine months after Oregon terminated its COVID-19 emergency, Julie Serrano, an Oregon Nurses Association bargaining unit liaison at Asante Rogue Regional Medical Center in Medford, dd not hesitate.
"This is the worst I've ever seen it," she said. "I've been a nurse for 22 years here in this community."
Serrano referred to the staffing situation at Rogue Regional, a 378-bed regional trauma center where management recently announced it was shifting into "crisis standards of care," invoking state rules allowing hospitals in Oregon to essentially declare an emergency and set aside staffing rules to keep beds open.
"Much like during the pandemic, Asante is experiencing an extreme surge in patient volume, mostly due to the rapid rise of influenza, respiratory syncytial virus (RSV) and COVID-19 cases," said the announcement posted on Asante's website.
As some people in Oregon and Southwest Washington were preparing to celebrate New Year's eve with noisemakers and party hats, staff and practitioners in hospitals around Oregon were pulling on scrubs and getting ready for shifts that struggled to meet standards..
When Gov. Kate Brown terminated the COVID-19 emergency effective April 1, she wrote in her declaration that with the pandemic fading, she was "confident" no more emergencies would be needed to support health care workers. But that changed as RSV and the flu returned this winter, with Brown issuing emergency declarations for pediatric hospitals in November and expanding the emergency to adult hospitals.
At Rogue Regional, the Oregon Nurses Association considered the situation so bad that it issued a special statement.
"Nurses at Rogue Regional are under ever-increasing pressure to do more with less. Some nurses report having as many as ten patients at a time," said a statement issued by a spokesperson. "This is not sustainable and further adds to the moral injury they have suffered during the pandemic. Asante executives must find a solution now and they can start by listening to their nurses and acting on their suggestions."
Asante shot back with a statement of its own.
"As with every hospital and health system in our state, and likely our country, Asante is experiencing record-breaking patient volumes coupled with extreme staffing shortages. During the past month, the nurse-to-patient ratio has been about one to six. It's been as high as one to eight, however not higher."
The statement said Asante had taken steps that included "canceling non-urgent or elective-type surgeries if they require inpatient resources," transferring staff, funding contract nurses, recruiting new employees and offering incentive pay for extra shifts.
Serrano, an evening shift charge nurse who spoke to The Lund Report in her union capacity, questioned whether the hospital had done all it could.
She said patients are sitting in the emergency room for days on end because there were no rooms to admit them to, and yet her understanding is that some elective, non-emergency surgeries were still taking place that risked inpatient stays.
She said the requests to take extra shifts may be voluntary, but they can come off as almost "punitive …  it's like demanding more than physically can be given. … We're just we're hemorrhaging nurses, because you can't keep going into that like battlefield and not having an employer behind you really doing everything they can."
Asante's reported profits were down in 2021, leading to losses in the first quarter of 2022. However, its investment portfolio grew significantly last year rising to $826 million at the end of 2021, from $755 million a year earlier.
You can reach Nick Budnick at [email protected] or at @NickBudnick on Twitter.