Regence Leads State in Enrolling New Members
Kaiser reports more than 20,000 enrolled in non-traditional insurance plans
The number of Oregonians with traditional health insurance grew by more than 16,000 in the 12 months before Cover Oregon's official go-live date. And Regence BlueCross BlueShield of Oregon gets the lion's share of the credit.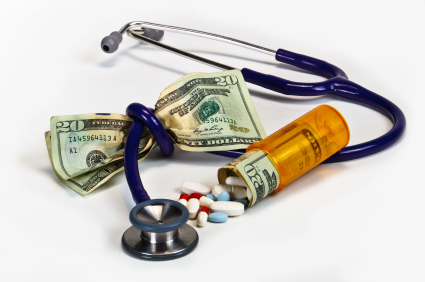 According to a Lund Report review of regulatory paperwork filed by the state's seven largest insurance companies, Regence enrolled 27,648 new members in the year ending Sept. 30. Over the same period, Moda Health Plan – which made a big splash in August when it bought naming rights to the arena formerly known as the Rose Garden  – added 9,992 members to its rolls. And Kaiser signed up 6,462 members for traditional insurance.
The state's four other major health insurance companies all reported declining membership rolls, but thanks to the gains at Regence, Moda and Kaiser, enrollment in traditional health insurance plans climbed 1 percent, to about 1.57 million Oregonians.
As of Sept. 30, here's how the state's seven major health insurers ranked:
Regence BlueCross BlueShield of Oregon, 502,434 members, up 5.8 percent from a year earlier.
Kaiser Permanente, 469,258 members, up 1.4 percent.
PacificSource Health Plans, 213,829 members, down 2.6 percent.
Providence Health Plan, 184, 658 members, down 0.5 percent.
Moda Health Plan, 82,844 members, up 13.7 percent.
Health Net Health Plan of Oregon, 67,759 members, down 22.6 percent.
LifeWise Health Plan of Oregon, 51,206 members, down 3.1 percent.
These rankings draw on an incomplete view of Oregon's insurance industry. Health insurers must disclose information about traditionally underwritten plans. Many large employers are self-insured, however, including the state of Oregon – which covers more than 100,000 employees and their dependents – and also big businesses like Nike, Intel and Oregon Health & Science University. Details of those plans are not open to public scrutiny.
But Kaiser did shine a rare light on some of its non-traditional health insurance efforts.
In a footnote to its financial statements, the nonprofit said it enrolled roughly 20,825 people in non-traditional plans. About 14,800 people signed up for Kaiser coverage through a coordinated care organization, one of the new collaborative groups that began providing healthcare to Medicaid patients in 2012. Another roughly 5,700 people were covered by self-funded Kaiser plans, the company also disclosed in the footnote. No other insurer disclosed this level of detail about non-traditional insurance coverage in the state.
Nonetheless, insurers' financial reports do provide a broad view of the industry. And the latest figures show that traditional insurance coverage was climbing in Oregon even before the launch of the Cover Oregon health exchange. 
Following the money
In addition to disclosing membership counts, Oregon's insurers also provide a snapshot into their finances every three months. All the major insurers in Oregon reported financially sound organizations, but Kaiser, PacificSource and Health Net all posted net losses over the three-month period that ended Sept. 30.
Kaiser Permanente has reported expenses higher than revenues for each quarter of 2013 so far. In the nine months ending Sept. 30, it has posted a $5.6 million loss. Over the same period of 2012, Kaiser reported a $20.8 million profit. The apparent reversal in fortunes came about even though premiums were more than enough to cover hospital and medical spending. 
It appears that accounting rules governing Kaiser's pension and retirement plans are responsible for what amounts to a paper loss for the nonprofit.
Effective Jan. 1, the National Association of Insurance Commissioners changed how insurers must report post-retirement benefits. If Kaiser implemented the full rule change at once, it would have had to add a $471.9 million liability to its balance sheet. But NAIC rules allow Kaiser to adopt the changes over the course of 10 years. So on Jan. 1, Kaiser added a $39.3 million liability, and on Sept. 30 it added another $127.5 million in liabilities to its balance sheet.
PacificSource also reported higher retirement-related liability. Its pension liability climbed from $718,050 at the end of 2012 to $3.1 million as of Sept. 30.
Health Net reported a $3.4 million loss during the third quarter of 2013. The for-profit Oregon insurer posted $72.6 million in revenue during the three months ending Sept. 30, and spent $60.6 million on hospital and medical care. But the company also had $9.1 million in administrative expenses, spent $2.2 million on cost containment and put $3.7 million into reserves, which collectively added up to a net loss for the quarter. 
Regence and Providence both reported strong third-quarter profits. 
Regence reported a $13 million quarterly profit, up from $8.1 million in the third quarter of 2012. Regence also reported the highest quarterly profit margin of Oregon's major insurers, at 2.76 percent. 
The Affordable Care Act requires insurers to send rebates to their customers if they spend more than 20 percent of small group and individual health insurance premiums on administrative costs, or if they spend more than 15 percent of large group premiums on these costs. Regence has triggered this rule for individual health plans, the nonprofit reported, and it now owes $900,000 in rebates.
Providence reported a $2.9 million third-quarter profit, down from $18 million in the same period in 2012. Providence's profit margin fell to 1.1 percent from 6.7 percent a year earlier.
Starting next year, enrollment and profit margins in the individual and small group categories could substantially change at Oregon's health insurers. Cover Oregon, the state's health insurance exchange, has struggled to enroll people in new plans, due largely to technical burdens. Meanwhile, some rules related to implementation of the Affordable Care Act are still being written. Health insurance companies themselves don't know quite what to expect beyond this year.
TO LEARN MORE:
To view a list of Oregon's top health insurers with the number of enrollees for each, click
here
.